A school's governing board is not only responsible for approving the school's vision and goals; it also holds the district leaders accountable for the results. Some common school board responsibilities are to:
set and support the vision and goals for the school district;
determine priorities and adopt policies supporting them;
hire and evaluate the superintendent (or director); and
adopt and oversee the school's budget.
The most effective school boards are those that agree on clear goals for their school district and measure the school's success against those goals. If they keep a laser focus on those chosen goals, filtering every other decision they are asked to make through that prism, they can have a tremendous, positive impact on staff and student outcomes.
Much of governing boards' activities include voting on the more mundane aspects of running a school, like curricula, calendar schedules, construction projects, and budget expenditures. However, there are other strategies that, when implemented and supported by the governing board, have a powerful impact on the outcome of all the district's goals.
Traits of effective school board members
What are the traits of effective governing board members? Assuming the overall common goal for every school (their mission) is to provide an educational experience that challenges each student to achieve his or her highest potential as a citizen and a learner, what qualifications must governing board members have to be effective?
Effective governing board members know how to work as a team:
They know how to collaborate with the other board members and the district leadership.
They treat others with respect and courtesy.
They avoid using their position for any personal or political agenda and focus on solutions that benefit student achievement.
They come prepared for meetings and stay informed about current topics of interest.
Effective governing board members are good communicators:
They communicate their actions with the community and advocate for the school with the public.
They seek opportunities to recognize the contributions and achievements of staff and students at every opportunity (publically and privately).
They build trusting relationships with parents, students, staff, and community members through their example of outstanding customer service.
Effective governing board members have a clear vision for the school and their responsibility in helping to achieve it:
They help set the district goals and consistently measure the success of the district against those goals.
They understand their fiscal responsibility and adopt and support school budgets that support the district's goals.
They are capable of hiring qualified district leadership and support them to lead. They don't micromanage district leadership but focus on district-wide goals and policies.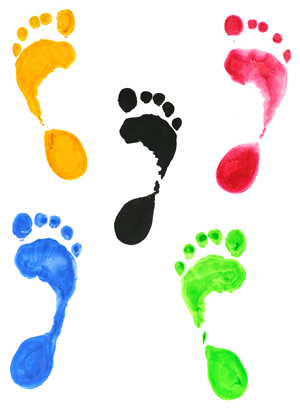 5 communication strategies to achieve school goals
Regardless of which goals a school selects, there are some key strategies governing board members should model and encourage school leaders to adopt that will help accomplish those goals. While all of these strategies fall under the umbrella of effective communication, including them in your school's efforts will make the difference between success or failure.
Let's break these communication strategies down into areas having the greatest impact on whatever goals your school and its governing board selects.
Step #1: Consistent communication
To be effective, your communication methods and channels must be consistent. You want parents to know where to go to get the information they need, and when they get there, the information must be accurate and up-to-date.
To achieve consistency, there must be a plan in place. If it is one of those "other duties as assigned," it simply won't happen. When consistent communication takes place, here is what you can expect:
Trust. When you can be counted on to provide timely and reliable information, you earn the trust of others.
Respect. When you are consistent, you show your respect for others. When you are proactive enough to keep others informed without forcing them to search for answers, you demonstrate respect for their time and opinions.
Caring. Keeping others in the loop is just plain considerate. It avoids confusion, creates efficiencies, and helps others engage positively.
Customer service. When you provide handy, accurate information to others, you are providing excellent customer service. A big part of customer service is making things easier for others, and what better way to do that than to keep them informed and engaged?
Step #2: Transparency in communications
While this is currently a popular buzzword, when your communications are transparent, there are benefits that are more far-reaching than at first glance. Being transparent basically means being honest and clear in your communications. But, due to the fear of public backlash, which can come from any and all angles these days, transparency feels risky and is often avoided.
However, the benefits far outweigh the occasional negative side effects. Once you have created a reputation for being transparent, you will be trusted. So, when negativity arises, your reputation will carry more weight than any detractors. The respect you've earned will create loyalty and others will advocate for you if the need arises.
Transparency isn't just about being honest; it also means helping others understand the reasons behind decisions and actions. Understanding the rationale for why the school made the choices it made can eliminate negativity and promote unity and support.
Step #3: Sharing your stories
Nothing influences other's opinions more effectively than a story. It's just the way our brains work. We make sense of the world by taking the disparate experiences and facts around us and forming them into a coherent, logical story. So, when you can turn information and facts into a story, you've got a winner.
There are school stories all around you. There are success stories about students who struggled and overcame. There are staff stories about teachers and leaders who helped others reach their highest potential. There are stories about programs that made learning fun and motivating. The most successful communicators become good at recognizing those stories and sharing them.
School board members who encourage school leaders to gather and share stories set a tone to help the school attain its goals. Good communicators use stories to influence, motivate, and engage as one of the primary tools in their arsenal. Even effective marketing is just good storytelling, and if we hope to attract quality staff and increase student enrollment, marketing matters.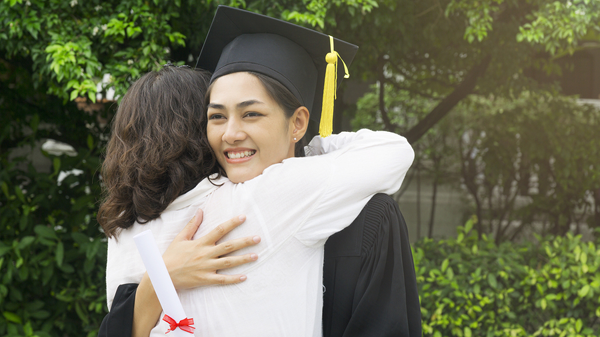 Step #4: Engaging parents improves student outcomes
When board members recognize the value of parent engagement and its impact on student achievement and encourage that type of engagement, our students benefit. Because governing board member values influence the school's leaders, a shift toward inviting parent engagement can profoundly affect student attitudes and staff expectations. How can board members encourage such engagement?
Governing board members can strengthen parent engagement by incorporating the following strategies:
Improving all communication channels so parents are consistently informed. This includes school website management to assure up-to-date content, easily accessible websites, intuitive navigation so information is easy to find, and integration with all social media channels so the websites and social media work harmoniously to keep parents and community members informed. Other channels include parent notification systems, newsletters, blogs, outdoor signage, and even notes home from the teacher.
Recognizing and validating parent groups like a PTA, PTO, parent advisory council, or site council. Inviting them to board meetings, encouraging input, and using their input in decision-making will help inform board members so they can better represent those who elected them.
Supporting parent volunteer opportunities in the classroom. Research evidence proves that student success correlates to parent involvement. Children do best if their parents are involved at home and when they volunteer at school and are involved in decisions about the school's programs. To encourage parent engagement, some schools develop parent training to provide parents the knowledge and skills to support student achievement with topics like parent leadership skill development, how to create home environments that support academic achievement, and how parents make our school better.
Parents can't be involved if they are not informed. And along with increased engagement comes increased trust and confidence in school leaders and governing board members. When parent trust and confidence increases, this flows to students and leads to improved student achievement and optimism in the classroom—benefiting all students, even those whose parents are not as engaged.
Step #5: Rewarding communication rock stars
We can't improve what we don't measure, and if we don't share the information about what we measure, no one benefits. We all like to be recognized for our efforts, and since you need all school staff to be involved with effective communications, you need to create opportunities to reward your communication rock stars. There is no stronger message about what your school values than when those values are recognized by the school board members. So, create opportunities to acknowledge and honor your rock stars:
Parents who volunteer and participate
Staff members who keep those school websites updated, engaging, and informative (through the news, stories, photos, and information they submit)
Staff members who provide outstanding customer service (in whatever role they serve)
Teachers who excel at parent relationships (welcoming them, encouraging them, interacting with them)
Administrators who excel at student and staff interactions (supporting, encouraging, engaging)
Students who succeed in various areas, including those who have made a significant improvement based on dedication and hard work
Some schools have annual awards presentations during governing board meetings for some of the topics listed in the bullet list above. Recognition by their community-elected representatives sends a loud, positive message to other parents and staff and thereby raises expectations and improves future involvement.
With the right messaging by a proactive school board, the school culture will be positive and welcoming, student outcomes will improve, and staff turnover will decline. Don't underestimate the power of strategic communications, especially when great examples are set by school board members!
More school board member tips?
Need some more ideas to strengthen your school's communication strategies? Check out some of these articles:
Need help with your school's communication efforts? Remember we manage websites, design and host websites, manage social media and provide school marketing services and school customer service training. So, we're here for you!
Bonnie Leedy, CEO, School Webmasters, LLC.