A few weeks ago, we talked about the power of storytelling to make your school blog interesting and engaging. To further encourage you to begin your own school blog, we're going to share some topics that will inspire your own ideas. 
But first, let's talk about the process to make maintaining a blog possible given your already busy day. Here are some getting-started tips:
Gather ideas
In a previous blog, we discussed how to get started with a blog, so review that for the full picture. But as you gather your courage to commit to a school blog, you'll want to select topics you want to write about.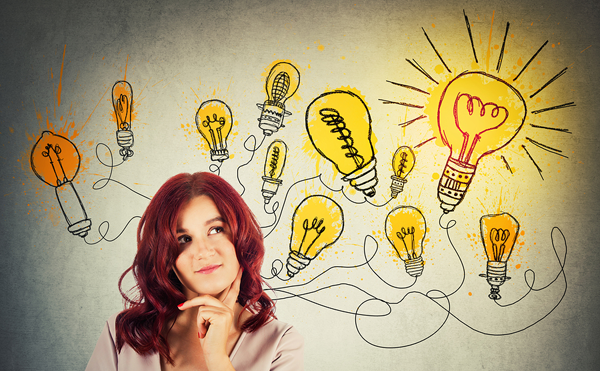 One way to begin is to create a spreadsheet that acts as your idea repository. It should include columns that will inspire your new ideas.
Column #1 could be ideas inspired by your school's strengths in programs, services, or successes. Be sure to include reasons parents choose schools other than yours (so you can address those objections in blog topics and show how you can solve their problems or meet their student's needs).
Column #2 can be the popular topics of interest you've gathered as you have reviewed blogs by other school administrators. So, basically, check out the competition—especially if you have schools nearby that are attracting students you'd love to get or keep.
Column #3 could be topics that your staff recommends. Ask them, especially those who answer phones, work with enrollment or registration, or are the first line of contact with parents, what the most common questions and concerns prospective parents ask. These are topics worth their weight in gold.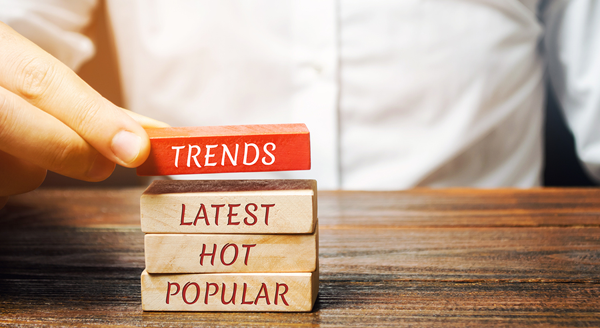 Sample Topics
Okay, while you go about gathering content for your future blog posts, let me give you a few topics to get you started. Tweak these to fit your needs:
Write what parents should look for when considering the right school for their child.
Tell what types of social-emotional support is available for students at your school (include a personalized story about a student as an example of a good outcome).
Explain how your school applies gifted student programs to help those students excel.
Write about what technology is available to students, how it is integrated into the classroom, and how it assists them in learning.
Provide a list of reading recommendations for each grade level, and share your personal experiences of how reading has inspired you (or other successful individuals).
Write an article about the professional development training teachers receive during the year and how it benefits the students.
Blog about how to keep children safe while on the internet.
Write about your gifted program and how it engages students.
Start a series of articles about alumni, staff members, or students (for achievements, progress, or personal stories) that will encourage or inspire others.
Review your school calendar, pick a few of the events that are unique to your school, and write about the benefits, the history, and the value to students.
Post a survey to find out what topics your parents (and prospective parents) would like to hear about or learn more about, and cover those topics in detail.
Pick a topic that is a current issue (sometimes controversial), and discuss how it affects students and how parents can talk to their students about worldwide or cultural issues. You don't even have to take a stand; just let parents know that the topic is of interest in your school.
Write about why parents should send their child to your school. What are your strengths? Use a story to provide an example of a child who has excelled because your school programs and culture matched their needs.
Share 10 questions parents should ask in choosing the right school for their child.
If you have competition nearby, write about the differences between a private and a public education (or whatever the differences are between you and them) and the pros and cons of each.
Write a series of blog posts about how to prepare students for the upcoming school year:
* how to prepare for the first day of school
* fun and healthy after-school snacks
* planning ahead for school holidays
* how to manage the hectic back-to-school rush
* how to help your child deal with bullying
* how to start the school year off right
* getting your child on a sleep schedule
Share a story that brings your mission statement to life (showing your culture and values in action). Gather these stories from your staff on a regular basis.
Write a series of blogs about the various clubs and activities at your school, interviewing some students who participate in those and sharing what it means to them.
Discuss the various learning styles to help parents identify their child's style and how they can help them succeed.
Write about the special education program at your school and how different learning accommodations benefit all students.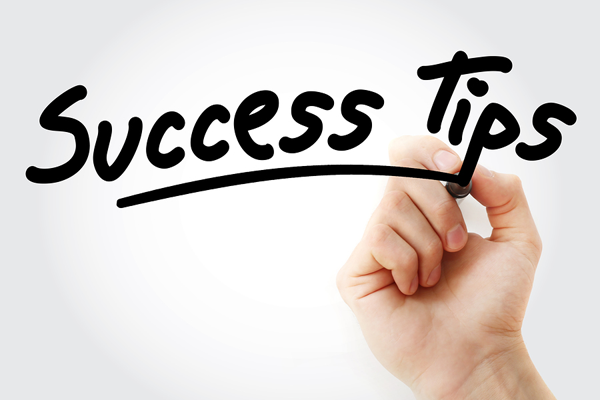 A few more blog tips
There are a few more success tips that are worth noting as you manage your own blog ideas and posts.
Use Images. Your content is much more credible and enjoyable when you add images to your posts. Photos are even more effective when they are actual photos of the people or topics you are writing about. Stock photos are better than no images, but whenever possible, use the real thing. But, be sure you are using royalty-free photos (and NEVER just grab an image from Google images or the internet since those are typically copyrighted).
Be consistent. Pick a schedule to post your blogs and stick with it. You want to get your readers (customers/parents) to get used to seeing your blog or they will forget about it and the important things you want to share.
Be personable. Don't be afraid to express your personality. I know that in K–12 schools, personnel tend to feel they should play it safe and be low-key. But that doesn't mean you can't express yourself with humor, confidence, and inspiration. Let your personality shine through, whether you are naturally an extrovert or introvert, love a good joke or tend toward sarcasm, joyful or serious, let your word choice and content reflect your personality.
Titles matter. Your blog titles will capture the attention of your readers, so keep that in mind when you are writing your blog article. It should be actionable, interesting, clear about your topic, and contain some of your targeted keywords. Check out some more title tips.
So, you should have lots of ideas floating around in your head by now. Write those topics down and start your own idea repository. The more you gather, the more ideas you'll discover. Then, just get started. You may soon find that it is a task you look forward to tackling each week (or month—depending on how frequently you decide to blog).
Happy blogging!
Bonnie Leedy, CEO, School Webmasters, LLC.