Your school website's purpose is to inform existing parents and to attract prospective parents. You can't do that without attracting readers, which means writing a compelling headline that will grab the attention of those desired readers.
Where are headlines important?
They are critical on your school website for starters. They tell the site visitor where they are within your site. They tell your reader the value they can expect from the page. They provide search engine optimization (SEO) to attract prospective parents and staff to your school website.
Writing headlines also matters for blog posts and social media posts. They can entice readers to keep reading, to gather information, to learn more about what you have to offer, and to drive more traffic to your website and your school.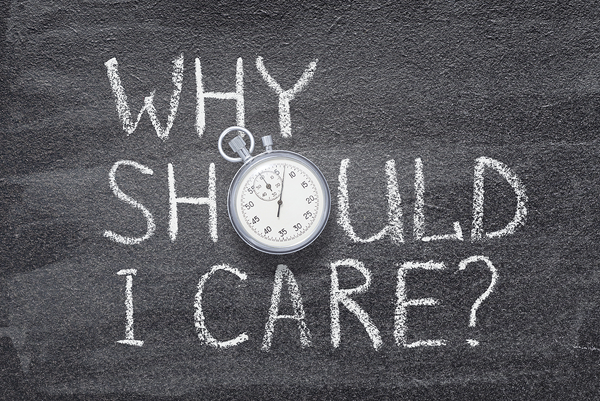 Why should your school care about headlines?
A headline isn't just a title, but it is your window of opportunity to connect with readers. Your readers matter for a variety of reasons. Learn how to solve some of your challenges through powerful headlines.
How to attract readers.
Your headline tells readers what your article or page is about. If it sounds interesting and relevant, they are likely to keep reading (and get the information you want them to have). On average, readers will read 80% of headlines, but only 20% will actually read the article.
So, time spent writing an effective headline is well worth your time. In fact, you should spend as much time creating an effective headline as you do writing the article.
How to create a need for knowledge.
Your headline answers a question. What is the article about? What problem does it solve? What will you learn?
Of course, it goes without saying that your headline should keep whatever promise it makes and deliver the information it guarantees, but if you want readers to read it, let them know why they need the information your article provides.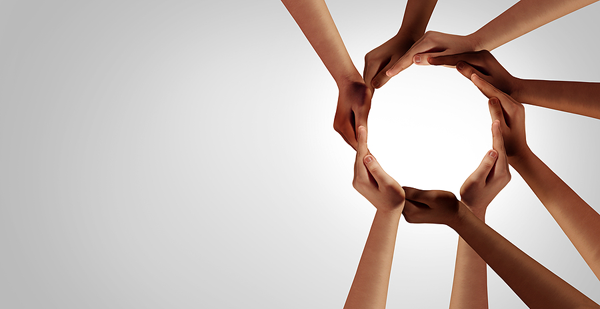 How to build a trusting relationship.
When your headline attracts your readers, they are more likely to return to your site and read your website and social media content. When they become readers who trust your content, they are more likely to trust you and to share your content with others. This is what builds trust and a regular, loyal readership.
Isn't that what we all want in our schools—parents who trust us to educate their children with transparency and integrity? Especially given today's mistrust in public education, we need to earn back those trusting relationships.
Your headline is the gateway to building those relationships and to attracting those readers.
Why write headlines that are SEO friendly?
Your headline is the first thing your audience will see after they enter the keywords in their search engines. The higher ranked your content, the more often your website will be listed in the search results.
So, include a target keyword wisely in each heading and subheading. Using keywords as you are writing headlines will determine where you rank. The higher you rank, the more traffic you'll get, and the easier it will be to find you.
When it comes to attracting prospective parents and students, this matters. Increasing enrollment can't happen if your school isn't found.
Why convey information succinctly?
Your headlines tell the reader what they can expect your article to share with them; what information they will learn and if that information will be enticing enough to keep reading.
Your article or social media post might have great quality content, but the headline captures the attention and keeps people reading. If they don't read it, they don't get the information you want to share or build the relationships you are striving for.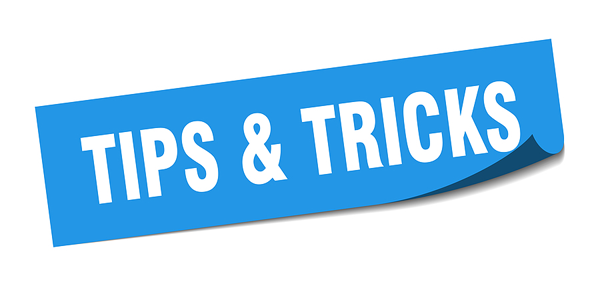 Headline writing tips
So, now that we understand a bit more about the value and need to write great headlines (and all of this applies to captions as well), let's get a grasp on the best practices for writing them.
Here is a helpful headline-writing checklist to guide you. Simply ask yourself these questions about your headlines:
Did you create headlines that will create curiosity?

Can you use numbers or lists in your headlines to create higher click-throughs?

Can you add a subheading that can provide more clarity and interest?

Have you included targeted keywords in your headlines and subheads?

Are your headlines clear and to the point—avoiding vague language?

Have you highlighted the benefits for reading your article?

Does your headline grab the attention of your readers?

Does your headline provide something useful and include a sense of urgency?

Are you using interesting adjectives in your headlines?

Have you used rationales to make your point? (Examples: reasons, lessons, ideas, ways)

Can you include words like what, why, when, or how when you write headlines?

Can your title ask a question, and does your article or page contain the answer?
Writing headlines that call for attention
You want your prospective reader to read the first sentence. To accomplish that, each article must create attention. Those reading your school website are often parents whose attention is competing with thousands of advertisements and headlines designed to grab their attention. Does your headline compete effectively?
To make it more challenging, studies show that our attention span decreases every year. Our average attention span duration is said to be only 8 to 12 seconds. For your school website and social media to grab your readers' attention is to provide a great headline and attention-grabbing sub-heads to keep them reading.
Don't be afraid to use formulas
While crafting a headline is an art, science is also involved. So, take advantage of the methodology that is proven to create effective headlines, and use that knowledge to your advantage.
There are headline-writing formulas you can use that have been tested for high click-through rates. Just do a search for headline formulas to find examples you can tweak for your own use.
Check out these ideas, and then create your own and test them to find the ones that work best for your target audience and your school. Here are a few links to get you started:
Copyhackers headline collection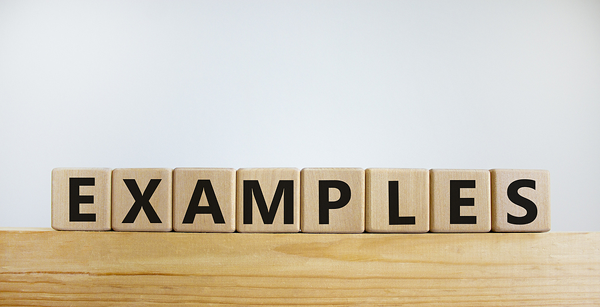 What are some examples of powerful headlines?
Headlines serve all the purposes we've discussed previously, but maybe some examples are to get you started. Here are some successful formats that are often used with great success:
Example: "How to [mundane task] that [rewarding benefit].
"How to find the right school that assures your student gets into the college of his or her choice."
Example: "The Secret of [achieving a benefit or goal]"
"The secret to preparing your child for kindergarten success"
Example: "Why" headlines (asking a question that gets answered in your post or article)
"Why choose Bayshore Academy for your high school student
Example: "Give us [short period of time] and we'll give you [blank]
"Give ABC School District 30 minutes for a tour, and we'll show you how your student succeeds here."
Example: "Do You Recognize the [number] Early Warning Signs of [blank]?
"Do you recognize the 3 early warning signs of student depression?"
Write for human beings, not search engines
While it is important to include target keywords in your headlines to encourage SEO-friendly headlines and to be found online, be sure your headlines and articles are tailored toward your customers. That includes understanding your target audience and their needs.
Design your website to answer the questions most commonly sought by your readers. Make the navigational structure intuitive so that priority content is easy to find.
By keeping your readers' needs your top priority, and with Google and other search engine algorithms and machine learning evolving rapidly, the importance of writing for real people will get you the readers you need and want.
However, writing for humans does not prevent you from accomplishing both goals. You can also write seo friendly headlines and use your articles for content marketing at the same time. Content marketing strategy is what will help you increase enrollment and keep your current parents satisified and trusting. Your headline's success can improve your marketing success.
It takes practice
A good headline is an art, and those who do it well get paid accordingly for a reason. The headline not only introduces the great content that follows; it does so by making it irresistible to avoid reading it. Be deliberate and careful in writing headlines so you are found and read.
Write multiple headlines and experiment with what might be the most engaging for your readers.
Create a swipe file (which is basically just a list of examples of effective titles you've found interesting and compelled to read, and make this list your own). You can then refer back to this list whenever you are at a loss for a strong and engaging headline.
Consider writing 5–10 titles using different styles, and select the one that works best for the audience you are targeting.
If possible, test the effectiveness of your headline by checking the analytics (or traffic) to your article/page/blog/social media post, and then switch it out and see if the traffic increases or decreases.
Your school website content is there to serve a purpose. It might be to attract new students (and the parents who enroll them). It might be to inform, entertain, or enthuse your existing parents. It might be to recruit high-quality staff. But if your content isn't read, it fails.
If your headlines and captions don't entice readers and your website doesn't come up in their search engines results, readers won't find it or you.
Posted by Bonnie Leedy, CEO, School Webmasters, LLC.