What are you most proud of at your school? What are your stand-out programs? Does your school offer amazing extracurricular activities that your students especially enjoy?
I Know About the Sports and Music Programs, But…
Where I live, there are several high schools within a 15-mile radius. They are all fine schools, and I know that if a student has a special interest in excelling in sports, one or two of the schools might be a better choice for them. Students who are deeply passionate about developing their music or fine arts skills would benefit from a couple of the other high schools.
What About Other Extra Curriculars?
What I don't know is what extracurricular activities the schools offer.
None of my children were into school sports, and only one of my kids wanted to continue music after junior high school. But, as many high school students, they had great aspirations to be competitive in the college admissions process, so they needed solid extracurricular activities to help build their resume.
Self-driven students are constantly on the lookout for good extracurricular activities that will positively impact their college applications.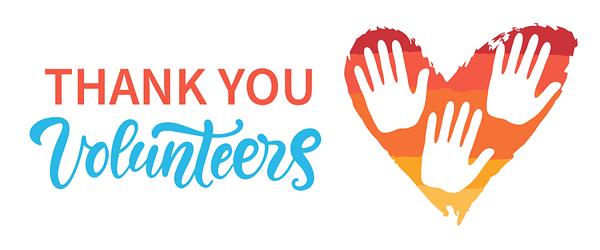 Volunteer Opportunities
A couple of my kids took advantage of the academic clubs and school clubs that included excellent community service or volunteering opportunities our local high school had to offer as well as other outside organizations such as the Boy Scouts.
One of my kids pursued other opportunities with competitive teams outside of the high school environment to help build his college application.
Help Them Build a Strong Portfolio
A self-driven high schooler who wants to pursue a college degree after high school will scour your school website extra-curricular activities for the unique extracurricular activity that interests them as they work to build a portfolio that will appeal to their colleges of choice.
What does your school offer? And are those offerings well-represented on your school website? Let's discuss some of the popular activities and more creative activities your school might provide.
Extracurricular Activities
Many schools offer similar extracurricular activities. These are popular clubs that offer a high school student camaraderie and belonging or great service opportunities in the local community. Does your school offer some of the following fun and traditional clubs and activities?
Art
Cooking
Dance
Drama
Foreign Languages and Cultures
Future Farmers of America
Honors Society
Photography
Robotics
STEM
Online Courses
During the worldwide pandemic over the last couple of years, many schools developed online extracurricular activities. Before the pandemic, only an online school offered these online courses, but now, after some trial and error and finding some amazing success, many of these online extracurricular activities are here to stay.
Students continue to make great impressions on the college admissions committee by learning practical skills and new skills via their school's online extracurricular activities.
Online Activities for High School Students
Here are some great examples of fit-to-impress online extracurricular activities for those who want to pursue the college dream.
Graphic design
Yoga
Art
Entrepreneurship
Improve your writing skills
Learn a new language (a native language speaker can improve their skills)
Learn a new skill (a musical instrument, calligraphy, beauty tips, cooking, etc.)
Learn a new sport (basketball, volleyball, bowling, etc.)
Demonstrate What Was Learned
No matter what the extra-curricular activity is when one takes an online course such as one of the above, it's imperative that the courses encourage students to transfer their expertise into a self-driven activity such as the following:
Conduct independent research
Start your own online business
Start your own Youtube channel
Write a short play
Do volunteer work
Self publish blog articles, eBooks, and websites
Build your own website
Start your own online group
Start your own blog page
Join online or in-person competitions
Community Service
Many high schools and colleges have joined the online band wagon and have learned that even online, some amazing service can happen, impressing admissions boards.
Knowing who your target audience is and a little creative thinking will help you discover what interests other students who have yet to discover what your institution has to offer.
Be sure to share the online extracurricular activities you offer and how they can benefit those who participate in your programs.
Website Extra Curricular Online Service
Here are some online service ideas:
Do online community service work
Volunteer virtually
Mentor a young student virtually
Organize a fundraiser for charity
You're Working Hard to Be Competitive
You've been in competition with other public, private, and charter schools for years. You've worked diligently to show others the academic programs you've developed. Your curriculum is top-notch, and you're posting your course catalogs for all to see on your website.
You've made sure you've posted your amazing special education and student services on your website.
You have a robust college and career department, and all can see how hard you've worked to gather helpful resources for your students. In just one click, students and parents can access scholarship and financial aid information or local college websites.
Your staff page lists all of your administration, teachers, and support staff members and their contact information. Even your school nurse has a page on your website with helpful information and necessary forms.
You're using your website well to post quick-access links for your students, their parents, your staff, community members, and other visitors to your website.
Download Our FREE eBook: How to Create an Exceptional School Website
Does Your Website Need More?
In our experience, most schools do a tremendous job posting necessary information on their school website. But the area of extracurricular activities, and especially online extracurricular activities, are, for the most part, still lacking.
Too many schools only have one page for their extracurriculars with a short paragraph for each offering. Not super impressive. And not very helpful.
To be competitive in today's online world, schools must make their presence known. How? Be as specific about your extra programs as you are about your academic program. Be as helpful with your extra programs pages as you are with your student services pages and the rest of your website.
Let Us Help
There must be a balance between giving too much information that will overwhelm your site visitor and giving the right kind or enough information that will entice your audience.
If it seems a bit overwhelming or you just don't want to add it to your list of daily tasks, leave the entire writing process up to School Webmasters.
We Have Professional Copy Writers
Our professional copy writers would love to take the information you supply and turn it into friendly, easy-to-read, informative, and helpful web pages for your website.
Nobody will know how awesome your school's extracurricular activities are if you don't tell them, so whether we do the work for you or you take it on yourself, setting up a targeted area on your website to provide the information is imperative.
Posted by Judy Bittner, Project Management Director, School Webmasters, LLC.