Your local school wants your referral and it's one of the easiest gifts to give
I love my pest control service.
That may sound weird, so let me tell you two things: 1. I live in Arizona. 2. I found a BABY SCORPION hiding in with my kids' toys.
Luckily no one got stung, but it was a wake-up call to get someone to come and spray for bugs. The next day and every month since Peacock Pest Solutions comes to my house, and we haven't seen those creepy crawlers inside since!
The holidays are coming up fast, and money is a little tight for our family this year. Unfortunately, that means that things like Christmas tips or little gifts may not be what I wish they were for the people and services that bless my life throughout the year. So while I was mulling over what would be of most value this year for people like my pest control guy, it occurred to me—a review.

Why a review is worth its weight in gold
I know it doesn't sound like much, but word-of-mouth marketing is key to the success for local, family-owned businesses (like my pest control guy). More than ever, people are checking online reviews for goods and services, and your opinion matters. Personally, I ask my friends and neighbors for recommendations on just about everything: who to hire, where to eat, and even what local schools and teachers to consider.
Frequently—and, at times, unfortunately—customers only leave online reviews for bad experiences. No one wants to be judged by their worst day, which makes your good, positive review all the more valuable to your local businesses.
And it's not just businesses that need your online feedback—your local schools need it too!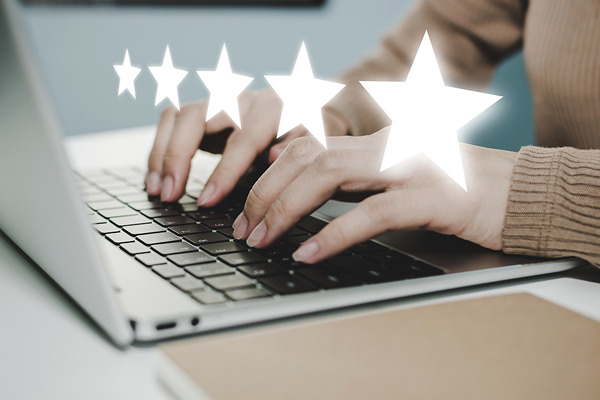 Review your school
Schools thrive on enrollment numbers. Enrollment plays a key factor in everything from budgets to attracting good teachers, so it's important that schools earn the community's good opinion. And it's essential to share that good opinion with the community.
Parents, if you love your child's school; if your child loves their school; if you love their teacher, then please leave a review for your school today.
Parents and caregivers want to hear first-hand experiences from other parents and caregivers. Your reviews help others make informed decisions about where to enroll their children.
How to write a review
You don't have to write an essay. In fact, it's best to keep it simple and honest. While we hope you'll be sharing the positive aspects in your reviews, it's ok to mention weaknesses as well as the strengths. Reviews are a good way to supply feedback to administrators and help improve your local schools.
Most importantly, share examples or be specific in your review. For example, if your child or teen loves their teacher, you could say, "My kid loves her teacher. They've been able to help her focus better in class and improve her reading and writing skills." If you need help with what to write, check out some school review examples.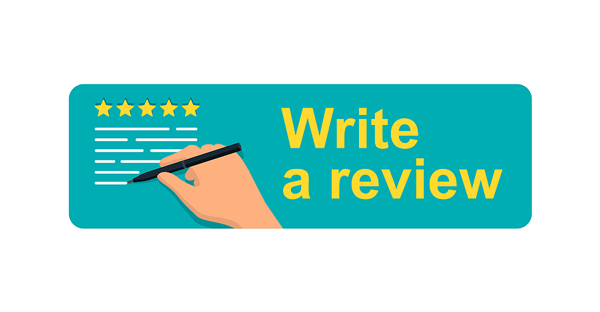 Where to post your review
I mentioned asking my friends and neighbors what schools and teachers they like; well, I'm looking online too. There are several places to post your school reviews. Here are a few:
Google Maps/Google My Business
Go to Google.com and search for your local school. On the right side of your browser, you should see a school profile that includes a map. Scroll down until you see the section titled "Reviews" and click the button that says, "Write a review."

Leaving a review on the Google profile increases the ranking and visibility of the school in Google's search algorithm. Reviews are also visible on Google Map searches.

GreatSchools.org
GreatSchools.org is a site that aims to "empower parents" by helping them choose the right school for their children. It provides information on K–12 schools, including school resources, student outcomes, and, most importantly, reviews.

I find it easiest to search by zip code or city and select my school from the search results. Once you select the school, there's a blue pen icon in the left-side column where you can write a review.

Niche.com
One of Niche's unique features is "Places to Live," which helps relocating families choose an area in which to live. Combined with their school reviews, Niche's goal is to guide families to move based on what they are looking for in schools.

From Niche's home page, under the main navigation, "K–12 Schools" has an option to "Review Your School." From that page, you'll do a search for your school by state. Select your school and submit your review.

Your school's Facebook page
Some schools do not enable their review feature on their Facebook page, which is understandable, as the world of social media can sometimes be a negative and hostile environment. But if your school's Facebook page does allow reviews, you'll find the option on the page's navigation under "Reviews."
A note to school staff
Attention school administrators or school marketers (whoever is in charge of public relations for your school). This is important: respond to reviews. Any time a community member takes the time to share feedback—especially if it's positive but even more importantly when it's negative—make sure they are heard. Share a kind thank you for a glowing review and a thoughtful, appropriate response to negative ones. (For recommendations on online review policies and responses, check out our blog 6 Tips for Handling Your School's Reputation Online.)
It's also important to frequently update and maintain your school's profiles on the above platforms. Every one of those platforms allows you to claim your profile and update your key information. GreatSchools.org and Niche.com allow for premium paid profiles but also have free versions as well.
If you need help setting up your online profiles or managing your school's online reputation, reach out to us. 
Katie Brooks, Public Relations Director, School Webmasters, LLC.