While the world is fighting to find a cure for the Coronavirus (COVID-19), schools are scrambling to get their curriculum online and available to all of their students. Home-based distance learning has become the new norm for every school in the U.S. This raises concern when it comes to how accessible the learning materials are. Aside from the concern that every student must have access to a computer or other device to view the posted materials, there is also the concern that disabled students are denied access due to the inaccessibility of the school's website or posted documents.
On March 17, 2020, the U.S. Department of Education Office of Civil Rights released a short webinar on online education and the importance of web accessibility. In the webinar, assistant secretary of education, Kenneth Marcus, stated the following:
"Online learning is a powerful tool for educational institutions as long as [emphasis added] it is accessible for everyone. Services, programs, and activities online must be accessible to persons, including individuals with disabilities, unless equally effective alternate access is provided in another manner. "
The Department also released a fact sheet titled Addressing the Risk of COVID-19 in Schools While Protecting the Civil Rights of Students. The Fact Sheet points out that if a student is required or advised to stay home due to health concerns either from the public health authorities or school officials for an extended period of time because of the Coronavirus, schools are required to make provisions that allow students to maintain educational services. Technology is a great way to ensure schools meet this requirement. That is, as long as the technology is accessible. This means that if the school's website or the documents on it are not accessible, the risk for a civil rights violation is greater.
Test your website's accessibility
The only accurate way to know if you have the Coronavirus is to test for it. Similarly, the only way to know if your website is accessible is to test it—and test it often. As mentioned in the webinar, testing can and should include both automated and manual testing techniques. At School Webmasters, we use both of these techniques on the websites we manage and for interested clients whose websites we don't manage. There are many free resources available, such as WebAIM's free browser extension commonly known as the WAVE tool, that will help you run automated tests on your website. You can download the extension for the Chrome browser or the add-on for the Firefox browser.
If you manage your school's website, and it includes more than a few pages (most school websites do), you will want to look into a paid subscription that lets you scan multiple pages at one time. (If we manage your website for you, this service is included without cost.) The automated scan will give you a general idea of your website's accessibility and show you where you need to make adjustments to allow everyone access to your web content.
Manually testing your website for accessibility is the most accurate way to ensure accessible digital content. Accessibility is about real people, and real people should always be involved in testing web accessibility. We recommend starting with testing keyboard accessibility. Our recent article about keyboard accessibility provides tips on how to test keyboard access and fix keyboard accessibility issues.
Of course, there is a lot more to web accessibility than simply running an automated scan and testing keyboard accessibility. The recommended standards to follow are the Web Content Accessibility Guidelines (WCAG). WCAG provides three levels of conformance, namely, A, AA, and AAA. If you are an educational institution, you must comply with WCAG level AA, so whoever is charged with testing your website's compliance should be familiar with each of these success criteria.
Training is key to web accessibility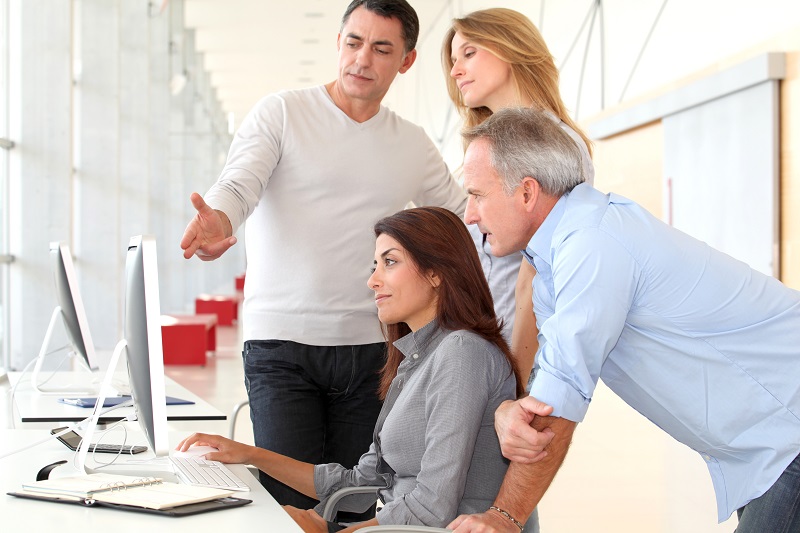 Nobody at your school would ever imagine hiring a teacher who is not trained in teaching. Likewise, no one should ever expect someone to post accessible web content if they are not trained in web and document accessibility. Also, never expect someone who isn't trained in web accessibility and doesn't know the WCAG standards to test their website's accessibility.
There are a few options for web accessibility training.
Complete self-directed training.
With this option, you can use resources provided by the World Wide Web Consortium (W3C) to study and learn everything there is to know about web accessibility. We recommend having at least one person whose job is solely dedicated to web accessibility so they can train anyone who has access to your website.

Train with an accessibility expert.
With over 75 success criteria to understand and master testing for, hiring an accessibility expert to train your staff is the quickest and easiest way to get up to speed on web accessibility. An accessibility expert is someone who has already completed web accessibility training, remains current with web accessibility requirements, and continues to learn new web accessibility techniques to maintain an accessible website. They will also be able to provide tips and tricks to help you understand the requirements. We offer personalized web and document accessibility training. Contact us to find out more and schedule your training session.

Hire an accessibility expert to handle web accessibility for you.If web accessibility training, testing, and managing is more than you and your staff can handle, School Webmasters will handle all of your web accessibility, allowing you to focus on your area of expertise. Our accessibility services include

Accessible website development
Accessible website management
Web accessibility testing (audits)
Web accessibility training
Document accessibility training
Document accessibility remediation
It may seem overwhelming, but the key is to start somewhere and start now. The sooner you take the first step to provide an accessible website, the sooner everyone, including teachers, staff, students, and parents, will have access to everything you offer on your website.
Prioritize web accessibility, especially during the Coronavirus pandemic
During the Coronavirus pandemic, prioritizing your website's accessibility is more important now than ever before. Schools need to be careful not to let the accessibility of their website fall short during this critical time. As expected, we've seen an overwhelming number of urgent website update requests to make announcements and add links to learning materials. Our director of customer support, Michelle Noland, reported that between March 13 and April 1, 2020, we received over 2400 school website update requests related to the Coronavirus and distance learning. Our update teams continue to work around the clock (literally) to ensure every request was completed ASAP.
Due to the urgent postings of schools' curricula, we have received many requests for posting inaccessible content, such as scanned pictures of documents. As mentioned in the U.S. Department of Education's webinar, website accessibility includes accessible PDF documents. Teachers and staff often think the best way to provide their learning materials quickly is to simply post a picture of a document or a scanned textbook page that they would have otherwise handed out in class. As accessibility experts, this option makes us cringe. That is, unless the document itself was created accessibly.
Although, it's not always the case, we can say that we do have some clients who prioritize accessibility and have trained their staff on the correct way to create accessible documents. Kudos to these schools for taking advantage of our free document accessibility training! We also have many clients who rely on us to make their documents accessible to them. Again, kudos to these schools for prioritizing their students' needs and ensuring every student receives their learning materials in a way they can access them.
School Webmasters — the vaccine for your web accessibility concerns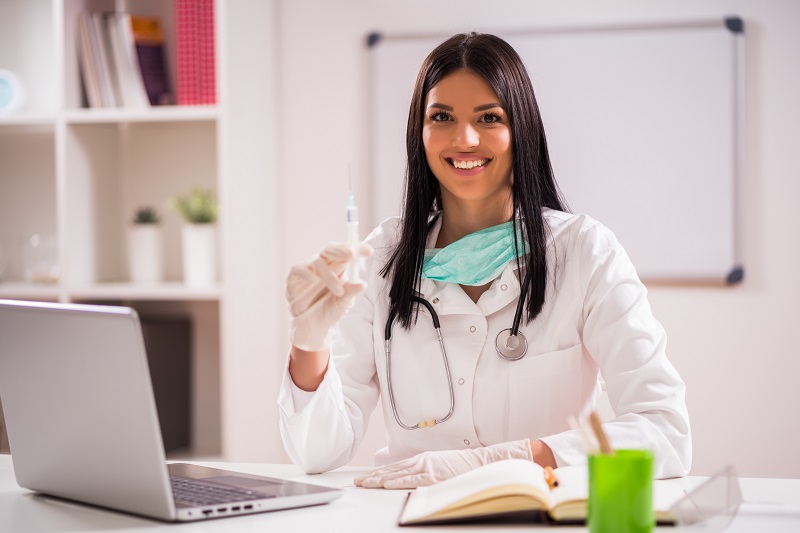 While the Coronavirus may never completely go away, we are hopeful that biologists will soon discover a vaccine to protect us from its debilitating and often fatal effects and allow us to remove the restrictions placed on the many resources our nation would otherwise have available. Thankfully, there is already a vaccine that enables everyone to access your digital content without restrictions and reduce the risk of a web accessibility lawsuit.
School Webmasters will work with you and your staff to ensure your distance learning options are accessible. Whether it's a teacher learning the new skill of teleworking, a student with a visual, hearing, cognitive, or other disability, or a parent needing to access your website for important coronavirus updates, we provide all the support you need. Let's leave the barrier-making to the N95 masks and not our websites.
Get started with your accessible website
Bonnie Leedy, CEO, School Webmasters, LLC.