Effective school communication is essential to your school's reputation, community support, and student success. Without good communication, with all of your audiences, you build unnecessary stumbling blocks that will affect trust, engagement, and even enrollment.
What is a communication plan?
It is simply a roadmap you will use to get your message to the right audience at the right time by using the best channels. It is the process of creating a comprehensive plan that addresses the issues your school is facing and keeps your audience engaged in events and projects.
Just as you would use a map or GPS to take a trip to an unfamiliar location, you should use a map to reach your communication goals as well. That is what a school communication plan can deliver, and it is well worth the effort. And yes, effort will be required.
Why schools need a communication plan
There are many benefits to working through a school communication plan. Here are a few:
Benefit #1: Fulfills your school's mission. A majority of schools have a mission statement or goals that they labored over, painstakingly developed, and recorded at some point. The whole idea behind a mission statement is to use it as your north star. It will keep you pointed in the right direction through every effort, and that includes your communication strategies. If your projects, events, and programs don't tie into your school's mission statement, you risk diluting your school's brand, and your school mission will become meaningless—or worse, a lie.
Benefit #2: Clarifies and unifies your purposes. Your communication plan, like the map we mentioned earlier, will get you from where you are to where you would like to be. You will accomplish your goals, keep your promises, and fulfill your school's potential (and your students' potential). The tactics you apply, while different for each issue, will get you to your desired destination, just as each correct turn in the road will keep you from becoming hopelessly lost.
Benefit #3: Efficient use of resources. By using your staff's time and financial resources wisely, not duplicating efforts but repurposing content, you will avoid wasteful and ineffective efforts. And, by aligning your staff with your communication goals (which you've tied to your school's mission), you have everyone pulling in the same direction with consistent messaging and unity that will help you achieve your goals more quickly.
Benefit #4: Measuring your success. Once you have identified your audience's needs, how to reach them where they are, you can begin to measure the success of your plan. You will be able to stop wasting time on ineffective efforts and put your focus on what works. However, you must have a planned outcome to determine your success, and a communications plan helps you keep that laser focus on your destination.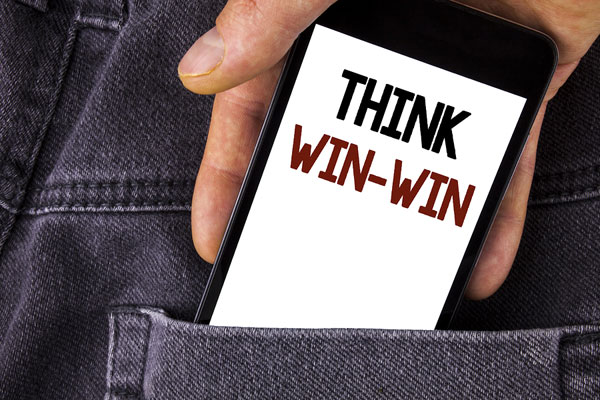 What's stopping you (common roadblocks)
There are a few common pitfalls you will want to avoid that can derail your communication projects, so watch out for these:
Challenge #1: Unclear goal or vision. If your goal is vague and not clearly defined, or if those involved don't understand why this is important now and what its impact is on them, it may fail. Be sure that staff and others involved with your plan recognize its value and timeliness. Keep them updated on your progress, and share any successes along the way. Keep them motivated and enthused, and you'll find helpers and not hindrances.
Challenge #2: Poorly structured plan. Don't wing it. Clearly define your purpose and why it matters. Be sure everyone understands the "why behind the what" so they can recognize the value and benefits for the projects. Outline the specific steps, timelines, responsibilities, and outcomes for each step of the plan. Don't assume anything. Write it down and be sure those involved understand their roles.
Challenge #3: Failing to gather lessons learned. Be sure to take a step back after any project or issue to evaluate how you've done. What might you improve? What should you avoid in the future? Share these lessons with others, particularly administrators, to continue to strengthen your communication efforts.
Drafting your school communication plan
Challenge or opportunity summary. (What are the issues you need to address?)

This should be a high-level summary of the problem or opportunity you want to address. Be sure to also look at how this problem or opportunity ties in with your school's mission statement. Keep it brief—only one or two sentences.

Topics for a communication's plan could be a specific issue or a full organization strategy. Examples of typical issues are marketing your school (enrollment decline, competition), school closures, back-to-school events, social media implementation, reputation enhancement or turnaround, increasing participation, parent engagement, override/levy, crisis in confidence/leadership, healing relationships/leaders and associations or unions, crisis event management, or changing of focus on boundaries, grade levels, curriculums, or school types).

Research. To understand your situation, really understand it, you need to look at the issue from your audience's perspective. That means you need to do a bit of research (both informal and formal) to see what their current opinion actually is.

Methods include survey, forum, advisory panels/committees, question/complaint tracking, website analytics, parent interviews, exit interviews and enrollment interviews, case studies (other schools that have experienced a similar issue, check out your state School PR association).

If you need to save money, be creative with your research gathering and take steps to make your plan more effective. Both formal and informal research is beneficial.

Situation analysis. Using a few brief statements, describe what you know of the situation and why there is a need for the communication project. Include any information you know about target audience needs and preferences based on your research.

Communication Goals/Objectives. Include the who, what, when, and how for your communications plan. A general plan will require broad goals, but a topic/issue-specific plan will be more targeted. Four parts to a good objective will include the audience, the behavior or action you expect from them, how you will measure the outcomes, and the timeframe for the goal/objective.

Audience and messaging. Who to include (your audience)? Determine who is most affected by your topic (an individual issue or an overall communications plan). Be sure to focus on those most immediately impacted. But don't forget employees, as they are often the most trusted resource for information and have huge influence with parents (they are opinion leaders, as are folks like school secretaries, board members, etc.)

What is it you want your audience to know or understand? What do you want them to come away knowing? Watch your word choice, and then use the perspective of your target audience regarding language, tone, word choice, etc.

Channels. What channels will you use to get your message out? What method of communication will you use, and with what frequency? How can you repurpose the content you will develop across a variety of channels to save time and money? Some of these channels include school websites, social media, local media, parent notification platforms, social media ads, flyers, downloadable content, school calendars, signage, press releases, parent meetings, governing board meetings, emails, newsletters, texts, staff meetings, etc.

Responsibility. Who is responsible for the various tasks? These tasks might include content development, social media posting, graphic design, etc. Include deadlines for when tasks are due.

Evaluation. How did your efforts perform? Did you move toward your goal? What worked well and what didn't provide results? How are you going to measure the success or failure of your communication efforts?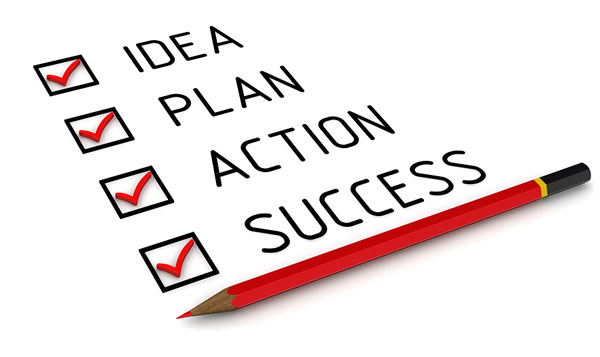 Now, give it a try
As you can see, these steps are just logical progress toward creating and implementing a simple communication strategy. These steps aren't necessarily quick, and the whole process will take time, consistency, and planning. You will follow these steps in this communications plan for each unique project or goal you want to achieve.
While there are more complex templates and detailed steps for each step in a communication plan, your first effort will benefit you most by keeping your format simple. In summary, it can be as simple as:
Summary Statement
Research
Situation Analysis
Goals (high level)

Target audience (stakeholder)
Desired audience behavior
Timelines (dates/times)
How you will measure outcomes

Audience messaging (detailed)
Channels (method of communication)
Responsibilities/assignments
Evaluation (at project end)
For event or issue communication plans, consider using a simple spreadsheet, and then calendar deadlines into your calendar (and the calendars of anyone else assisting you with your project) so you don't miss your targets or deadlines.
For a more detailed format, you can download a sample of the Communications Plan we use here at School Webmasters for our schools and edit it for your own needs. This one works well for those district-wide communication plans with more than one objective.
To learn more about how the various aspects of school communication factors into effective outcomes, check out our article on 7 strategies for effective school communications.
For some tips handling crisis communication, read When tragedy strikes at your school and School crisis management: how prepared is your school for some tips.
Bonnie Leedy, CEO