Attention to detail is the cornerstone of any great website design. You must know the website's purpose and how it can help your school achieve its goals. In addition to looking professional and sleek, you want the website to portray your school's brand and mission clearly.
But it's not just about style. Several elements go into creating a perfect school website design. As with anything, you can learn more about web design by reviewing some of the best school websites and their major characteristics.
That's precisely what we're going to do here. But first, let's see why your private school needs a great website.
Why Does Your School Need a Great Website?
There could be many answers to this question. But, for the sake of brevity, let's touch on the four main benefits of having a good school website.
First Impressions Are Key
Most prospective students and parents will visit the website to learn about your school's curriculum, extracurricular activities, and significant achievements, among other things. You can use this opportunity to boost student enrollment by creating a solid first impression of your school's vibe and accomplishments.
Keeping in Touch With Parents & Students
Use your school websites to inform parents, students, and staff of important news and activities like PTA dinners or conferences. School members appreciate frequent updates, schedules, and reminders, all of which should be easily accessible online, on your well-organized, easy-to-navigate school website.
Running the School is Easier
With all the excellent web design options available, school websites can help you run the whole project easily—and with less paper. Teachers can give assignments, publish grades, and even give tests online, while parents can enroll, communicate, and pay tuition or school lunches, using simple forms and payment systems. They can also use their specific portal to keep track of their child's school progress.
Collaborating with the Community
You can also post video lessons, hold webinars, and communicate on your school's website to gather feedback and ideas from parents and follow up on the current projects.
Live streaming sessions can also boost the number of participants. Plus, to increase community engagement, you can set up a forum for parents, kids, and teachers, starting an online conversation where people can talk about school-related issues.
Top 5 School Website Designs
Here are five school website designs you can use as a source of inspiration.
Home of the Cougars in Marianna, Arkansas, Lee Academy is a school with a mission to "develop young adults who will be successful in all walks of life." You'll immediately experience the school brand by seeing a tasteful mix of orange and white, the colors that represent their identity.
Every section on the homepage is clear, accessible, and to the point. The hero images do a great job of showcasing the overall school vibe. They've also used a classic school website strategy that you don't see very often these days: All portals for teachers, students, parents, and the community are at the top of the page, allowing for super-easy access.
Located in four different cities, Oakwood Academy schools offer an accelerated program that "inherently educates and respects each child uniquely and individually." What better way to showcase this mission than through a top-quality hero image on the homepage?
In addition to providing a portal section on the left that links parents, students, employees, and the community to their respective sections, the school has dedicated a single heading to enrollment fees that tell parents all they need to know about financial matters.
Every heading revolves around one simple rule: Give parents and students what they want. The prime example is the Enrichment heading, which lists all summer programs, field trips, and other activities.
Valley Preparatory School is a preschool to the 8th-grade school located in Redlands, California. It's a school with a mission to develop "confident communicators, critical thinkers, and problem solvers who are motivated to engage in lifelong learning and empowered to achieve personal and educational goals in a culturally diverse, global community."
This school website has many outstanding qualities, but the best quality is undoubtedly the clever use of visuals. Everything is in the right place, from hero images that beautifully portray the school vibe to graphics on the website that narrate the brand's story. The website design is the standard of what every school should aim for.
Despite providing many sections and subsections on the homepage, the overall layout is so simple that navigation is almost effortless. The sections cover everything from activities, admissions, and curriculum to the alumni and a detailed About Us page.
Yes, this one may not be your average school, but it's undoubtedly a fantastic source of design inspiration for any school. With a website design that matches its mighty reputation, the Stanford University website welcomes you with an impeccable photo of the campus.
In addition to many sections on the homepage, you'll find viewer-specific portals at the top (similar to Lee Academy's website) next to an advanced search option while being immersed in red and white during the browsing experience.
Major Characteristics of the Best School Website Designs
Now that we've explored some excellent school website designs as sources of inspiration, it's time to see their common ingredients to success. Here's a breakdown.
#1 Visually Appealing
Looking at all these school websites, you find they use the right mixture of eye-catching colors and easy-to-read fonts. Plus, they're not afraid of the white space and don't feel the need to fill every little space with extravagant graphics. In other words, they use the design to increase the website's functionality and attractiveness, not lower it.
#2 A Well-Placed CTA (Call to Action)
One of the most critical aspects of school website design is to focus on conversions. In other words, you want all current and prospective students and parents visiting the website to take some action.
To enhance online conversions, you must incorporate a well-placed call-to-action (CTA) on various pages throughout your website, encouraging visitors to take action, such as providing their contact information, enrolling for a school tour, or even donating to fund future renovations, research, or projects.
Here's a list of areas where you may want to place a CTA (call to action):
The News page
Contact forms
Sign-up forms for extracurricular activities
Landing pages
The Calendar page
#3 Engaging Visitors
You always want your current and prospective students and parents to learn more about your school services, staff, teachers, and other activities. You can create a blog to talk about class life, recent events, and upcoming programs or new facilities.
Like many of the websites above, you can dedicate a "Resource" or "Quick Links" section for your site visitors (parents, students, and employees) to receive updates, get involved in the community, and be prompted to provide feedback.
Using the right amount of original images and videos on your school website can significantly boost engagement among students and parents. It's also helpful to incorporate social media buttons on the homepage, direct people to your platforms, and let them comment on your posts.
#4 SEO
SEO (search engine optimization) is a technique for making your school's website more search engine-friendly. When your school outranks its competitors, more people will visit your school's website, boosting website views and, consequently, the number of student registrations—student enrollment.
So, how do you optimize your school website? Well, you can do many things, and many items on this list certainly help with that. One simple way is to continually produce more relevant, quality content on the website to get more organic visibility. Do not allow your website to become static. Keep the information flowing, and as you provide information that people really want, you'll get more visitors and establish your website as a credible source of information, thereby improving your rankings.
This is also where a regular website blog can really be beneficial. Keep the information flowing, and your school website search engine rankings will soar.
#5 Keywords
Your website's design is crucial, but it's all for nothing if no one sees it. So, what other ways can you help ensure others will see it?
Be sure you know what information people want and tailor your content around that. But how do you do that? Using tools such as Google Analytics, you can see all the keywords parents and students use to research a school.
That gives you tremendous leverage because you can use those keywords to optimize the current content and produce new ones around that subject matter. And including them in your headings and subheadings within your site really makes a difference.
Download Our FREE eBook: How to Create an Exceptional School Website
#6 Headings
Creating headlines for your school site is also a critical component of the content creation process. People commonly skim over material and scan only the headlines in search of relevant content. Catchy headlines are essential if you want visitors to slow down and read all of your outstanding material.
As you may have seen on this site, using your keywords in the headers is really beneficial. This helps Google determine what your pages are about and puts your school website in higher rankings.
#7 Meaningful, Relevant Content
Users will value good content, but you might be shocked by how much Google loves quality content as well. Google's stress on well-written material comes from its desire to maintain its position as the world's most popular search engine, which it can achieve by protecting its reputation.
The golden rule of marketing in any industry is to show how your services can make people's lives easier. It's the same when trying to get new students into your school. You must understand their challenges and goals and present yourself as the solution.
If your content (text, video, and even images) can help address people's problems or questions, you can be sure it will get a lot of views and even backlinks.
#8 Eye-Catching Videos
All schools posts videos on their websites, but not all get a lot of views. Schools often post a video of the campus, an interview with the dean, and a few cliche scenarios. We live in a media-centric world, meaning that people won't stop to watch any simple video.
Videos are as crucial as blog posts and news on the school website. There are many ways you can make videos and put them on your website: you can make instructional videos about a particular topic, provide updates on a project, and even come up with different scenarios where you use students and teachers in the shot.
#9 High-Quality Photos
All great websites feature professional, high-quality photos. With today's affordable digital cameras and even the high-quality cameras many people have on their cell phones, you can get some nice, high-quality photos. But be sure to spend the time and possibly the money to get good shots. You may need to hire a professional photographer. Spending the time and money to capture your school's spirit is well worth the investment since poor, amateur photos on your site will do more harm than good.
You should take photos of your academic and sporting achievements, students having fun on campus, special events, and any positive points about your school that you want to highlight.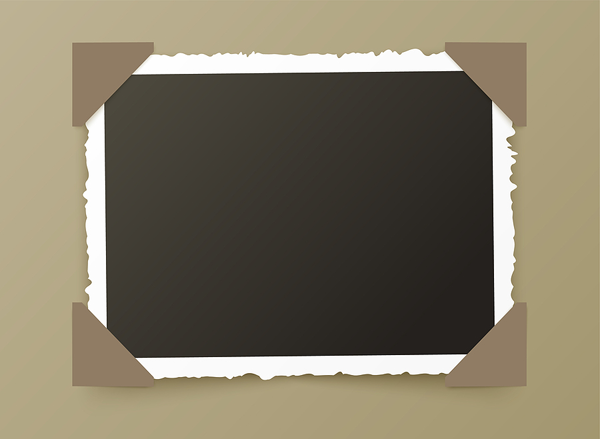 #10 Testimonials
Including testimonials from parents or current students can be an excellent way to improve your school's website. After all, people consider anything you say about your school as a "claim" until they witness the proof or see a testimonial from another parent or student.
We prefer websites to run smoothly, and they occasionally have an efficient, industrial feel that makes them easy to use. Still, they always feature the subtle, even personal touches, that make them an excellent school website. Parent, student, and staff testimonials are one of those special touches website visitors appreciate.
#11 Easy Access to Information
Probably the most common feature of all the websites above is that they spoon-feed the information to visitors. From news to contact information, portals, academics, and other activities, the information is right there for them, within one to three clicks.
In other words, they make locating the information site visitors need effortless as they use their homepage features such as the drop-down menu and quick links feature to provide a menu that links them to all the other pages that can be relevant to their needs.
#12 Clear Display of Values
All good school websites feature a section (usually About Us) explaining their mission and values that show prospective parents if the school is the right fit for their family. For instance, parents looking for more diverse environments will definitely shortlist schools that clearly display such a statement on their website.
#13 Consistency in Design
In addition to social media platforms, school websites play a critical role in branding success. The images, colors, and font styles you use on the website are just as important as your school logo. Therefore, like the five websites above, you want to maintain consistency in colors and fonts across all landing pages. Without consistency, it'll be hard for people to identify your brand identity.
#14 Mobile Friendly
We can't function without smartphones. People use it for everything, but mostly to take photos, go on social media, and browse websites. Therefore, there's no surprise that smartphones account for 58.99% of global web traffic. Having a responsive school website that offers a seamless user experience on mobile devices is imperative.
#15 Social Media Buttons
Social media platforms are fantastic tools to build engagement, promote your brand, and receive feedback from parents and students. The best school websites make social media buttons highly visible on the homepage so users can easily spot and enter these channels.
#16 Quick Load Time
Every good website loads quickly. People expect to view a website in a matter of seconds. If it doesn't, they will close the window and be on their way to a similar website. You can do many things to boost your school website's speed.
However, it's usually better to hire an expert website service provider to do the optimization because you may not be able to identify all the factors that prevent the website from loading quickly.
#17 Quick Links
A great school website design will make life a little bit easier for its site visitors. It will feature quick links within the design that will take visitors straight to the information they need directly from the homepage.
A parent of a student who attends the school will find the information they need most in the "Parent" quick links section. A student who attends the school will find the information they need most often in their own "Students" section. Community members will find their featured section, and so forth.
#18 Clutter-Free
Parents and students come to your website for one reason: to get some information about your school. Your school website is useless to them if they can't easily find what they want. In many cases, a school may put too many graphics and redundant elements that make navigation complicated. Along with the rest of your beautiful design elements, remember that whitespace can also be beautiful.
Wrapping Up
What would someone think of your school if they saw nothing but your website? What would be their first impression? As they browsed it, how would they feel? Would they be impressed by what you have to offer? Because we know you do have a lot to offer. Whether the parent lives hundreds of miles away or right next door to your school, everyone can visit your school's website online. It can provide an excellent opportunity to give your site visitors a pleasant first impression.
Your school website design must reflect the true essence of your school. Only through appealing designs can visitors get an authentic feel of what it's like to be a part of your school. So, use your website to show off how great your school is.
You can certainly take inspiration from these points and improve the website on your own. While that is great, your time and budget may already be spent on running the school. Plus, it may take costly mistakes for you to get the hang of it.
You can save yourself from that by hiring a reliable website service provider like School Webmasters that already has the team, infrastructure, and experience to handle everything from website design to website and content management. Our team is a phone call away, ready to turn your school website into a true inspiration. And did we mention we believe it will help you maintain and even increase student enrollment and staff satisfaction? Just another reason private schools need a great school website design.