When I was 18, I fell in love with flower markets. I'm drawn in by the variety of colors, shapes, designs, and fragrances—walking past rows of roses, daisies, and irises and vendors working beside them. While surrounded by pavement and noise, flower markets are refreshing oases for customers and passers-by. Flowers for sale naturally, powerfully draw customers in aromatically and visually.
When I think of marketing, sometimes I think of the old-school flower markets of Paris, Brussels, Rome, and other big cities. But, what could flower markets possibly have to do with school marketing?
It's important to remember that as your school builds a reputation for being professional, musical, highly academic, etc., school marketing takes work. It will always take work. You are always selling your school to potential teachers and students, every day in every encounter. While much of your school's reputation is built on natural, everyday experiences in your school community, it doesn't come without conscientious effort. As you consider which school marketing strategies are best for you, we're here to help ensure your school marketing approach is well-rounded and effective.
You might not imagine a beautiful, delicious flower market when you think about ways to improve your marketing for your school. However, just as flower vendors use their flowers' strengths as selling points to draw their customers in, your school can do the same—and here's how. In this blog, we will look at six of the most enticing ways to market your school.
Download our FREE eBook: How Successful Schools Market Themselves.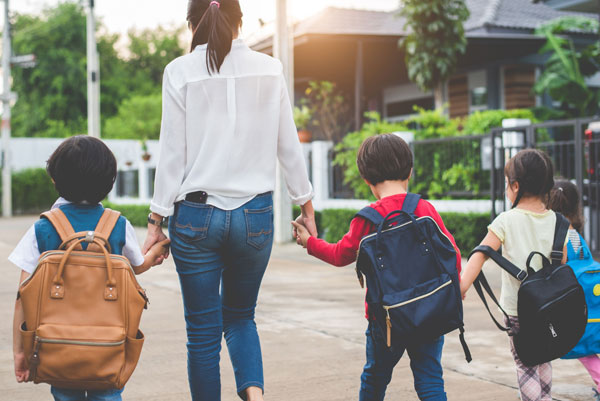 Recognize your abilities and limits regarding school public relations.

Technology has made the world incredibly connected, allowing you to reach out to your customers in unexpected ways. In today's world, small businesses and corporations, including quaint floral shops and smaller schools and districts can reach a wider audience than ever before. With these amazing possibilities, one of the most challenging aspects of managing your school website, social media, and other various means of communication, is not having the manpower to make it all happen. But, using your school website and inbound marketing strategies, you can accomplish so much.

Be consistent, get it done.

Time waits for no one. The early hours for flower markets demand preparation in order to be ready for customers throughout the day. As in everything, setting your goals and expectations and fleshing them out with action items and plans is critical to your school marketing success. When you talk with your school community, what are the challenges you face in school marketing? Have you received feedback from your school community about school-related strengths or concerns?

If coming up with detailed marketing steps along with creating templates, forms, references, project plans, surveys, etc. seems intimidating, consider School Webmasters Marketing Your School Calendar. Filled with practical marketing strategies and tips, the calendar is a day-to-day resource to help you throughout the school year. To successfully market your school, it is vital to create, implement, and follow through on a plan throughout the school year.
Selling your school's strengths to prospective students and their families is important and can be a daunting task in today's world where families typically have an abundance of options. Competition can be tough, but marketing your school in an effective way is possible, especially thanks to technology and the resources at your fingertips. You will establish a strong school marketing plan as you create and maintain a professional, user-friendly school website and allow social media to draw your customers in.
While recognizing your limits, display with pride your school community's strengths and accomplishments through the stories you share on your school websites and various social media platforms. As you share your stories, you will establish natural and alluring pathways of inbound marketing for potential and returning customers. And don't forget, consistency is king. As you establish a reliable approach to marketing your school, you will not be a flash-in-the-pan option for potential customers but will be seen and known as a school that cares and is passionate about not only maintaining but even seeking to improve what makes your school so great. Who could resist?
Emily Boyle, School Website Content Specialist