I thought about titling this blog, Communicating with "Bad Moms." If you haven't had an opportunity to see the Bad Moms movies, actress Mila Kunis plays a mother, Amy, whose perfect life falls apart. Overwhelmed, she brings store-bought donuts instead of homemade baked goods to the school bake sale, which triggers one of the "perfect" PTA moms to turn against her. Amy unites fellow "bad moms," rebels against the perfect moms, and—spoiler alert—becomes head of the PTA.
While much of Bad Moms could be dismissed as exaggeration, I think the movie hits on a zeitgeist. Today's parents are trying to have it all—serve healthy food in a fast-food world, foster independence but keep up-to-date with their kids' hourly assignments and assessments, be in the moment but also be on top of last-minute practice time changes, have fulfilling professional lives while managing the homefront.
Oh, and it's always your turn to bring a contribution for the bake sale. No gluten, peanuts, dairy, apples, or sugar, but you need twenty crepes by 8 a.m. Even with good kids, healthy parents, and a supportive partner, parenting these days is demanding. If you throw in a challenging child, an elderly parent, a job, a divorce, financial difficulties, or any number of complicating factors, as they say in New York, "fuggedaboutit!"
Parents are stressed, and like the "bad moms" of the movies, even the best moms and dads in your district act like "bad moms" at some point. So what is the most effective way your school can communicate with the majority of parents?
When I think about communicating with "bad moms," I think about what my son's AP physics teacher said during the September high school open house. He said he'd been passionately teaching physics for over a decade and was occasionally surprised by how frustrating even his top-level students could be. His students missed homework assignments or turned in sloppy work; they occasionally did poorly on tests; they fell asleep during labs; they didn't read the lab report rubric and then were upset when they didn't receive an A on the project.
In short, their effort and physics results were inconsistent. This teacher said that it wasn't until his own son became a high school junior that he came to realize everything his students had going on in any given day.
The teacher realized that although AP physics was of great interest and importance to him, it was a sliver in the highly-packed high school junior's life. He said he realized that his job as their physics teacher was to make his class easy for his students. He put more work into meeting them where they were in the classroom, to remembering all his own kids had going on at that age, and to trying to give those good students their best chance to deserve A's in his class and do well on the AP exam with their overloaded plates. He was a fantastic physics teacher for my history/humanities/hockey-loving son.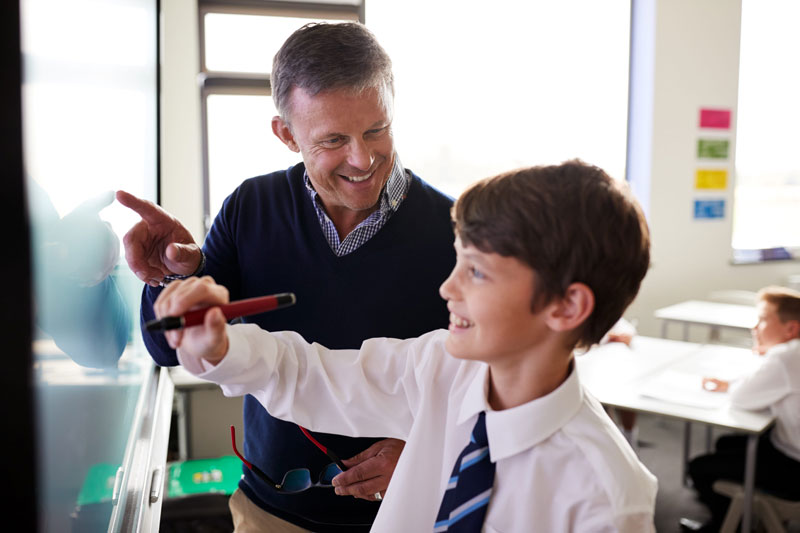 I tell this story because I think it's our job as school communicators, principals, and teachers to meet parents where they are, to make being a parent of a child at your school a little easier, to make them proud to be our school parents, and to remember that their kids' school is just one sliver of a busy pie. Inconsistent effort or engagement from parents should not be shamed or dismissed as indifference. Sometimes, all they can do is bring store-bought donuts. It's our job to help them become the best school parents they can be, given the full plate we all have in front of us.
School Communication Tips for School Communicators
So, as school public relations advocates and school communicators, what are best practices for school communications? Think like my son's AP physics teacher!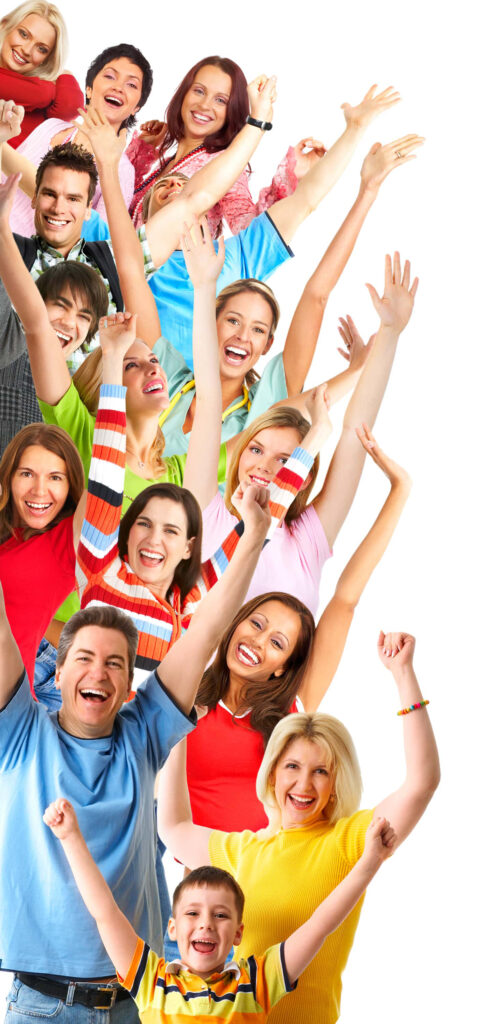 Don't assume parents read any prior communication. If we send a reminder that they need to complete a form, include the form in the email. Include the form even if they said they already completed the form and it's in the student's backpack. Even if it's the tenth reminder, include the form.
Make the most of the time when parents are in front of you. Arrive at parents night prepared; be brief; be inspiring; and be inclusive. Even if this is your twentieth parents night, you have a horrible head cold, and your dog's peculiar behavior is worrying you—please put thought into your presentation and be in the moment. In many cases, the parents have arranged a babysitter or taken off work to get to school, so make that night worth it to them. Use this opportunity to set the tone for the year. Prepare and practice. It's important.
Assume that when a parent goes on your school's website, it is the first time they have visited the site. In fact, many of the people visiting our school websites are not yet parents at the school. Often, people considering moving to the district will visit our site to learn more. Keep your school website up-to-date, welcoming, and ADA compliant, and celebrate your school's successes. Testimonials from teachers and parents speak for themselves. Also, school accolades, pictures of recent musicals and sports championships are all good to have on the Home page. School calendars and lunch information are also essential items and should be easy to find.
Encourage your "perfect parents" to be patient with those who aren't as perfect. Develop a good relationship with the PTA, and request they use inclusive language on all communications. Ask that the PTA offer parents last-minute volunteer opportunities as well as long term projects they could do primarily from home. And, ask that they realize many parents can't help during the day, and to recognize that some parents will be more willing to help if they could also spend time with their children at the same time. Work with your PTA to set goals that inspire parents in the school to roll up their sleeves and help, to show school pride. Remember, we're all "bad moms" at some point.
Highlight different students. Sometimes perfect parents raise perfect kids, and it's tempting to make those students the docents at the art show, the Big Buddies on the school bus, etc. Sometimes we have to nurture quiet leaders, give the reluctant child the microphone during school announcements, and tell their "Bad Moms" what their children did well. If the students need a special outfit to do this, ask them to bring it in the week before, and then remind them until they do. Or don't worry about the outfit.
Listen. This probably should be the number one rule. What are the parents telling you? And sometimes it's important to "listen between the lines"—more on that in a minute.
Finally, assume everyone is doing their best. Just like the AP physics students, "Bad Moms" want to do well and they need our help to succeed. Keep in mind the things the AP teacher recommended, and ask yourself:
How can I meet parents where they are?
What can we do to make being a parent of a child at our school easier?
What do parents need to make them proud to be our school parents?
A Cautionary Tale
I want to tell my own "bad mom" cautionary tale. After a tumultuous year, my town's board of education decided they needed a communications committee—an idea that I fully endorse. For a little background, being on our school's BOE is a very difficult job with meetings every other week at 7 p.m., right when every parent I know (including me) is driving kids to games and practices, trying to serve dinner, helping with homework, putting little ones to bed, trying to reconnect with spouses, walking the dog, or curled up in a ball on the couch.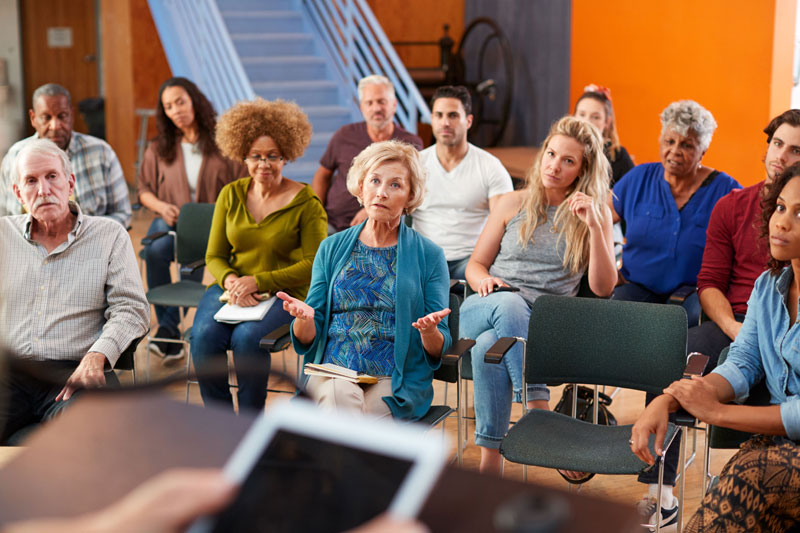 Being on the board of education is a huge, and at times, thankless job. And for those of us who can't make it to the BOE meetings, they are recorded and put on Facebook. In theory, there is no excuse not be caught up on the latest BOE news… except, remember I work, I write, I try to exercise, I have three kids in three different schools, a dog, an elderly father and father-in-law, a husband with a demanding commute and job, friends, and family. You get the idea.
Anyway, the idea was that the BOE communications committee would have regular open meetings to "listen" to people's concerns. They met for the first time a couple of months ago during lunchtime on a weekday. This was great because this is when I have more flexibility, so I was able to attend, intending only to listen. I was transfixed by the BOE members' knowledge of the intricacies of the transportation issues in our district and the difficult local legislation issues. It was fascinating!
Then, I raised my hand to ask about a decision to replace the part-time school secretaries—who are my daughter's favorite and this bad mom's life-line. The response was curt. One member said, "We discussed this very issue at the last board of education round table last week." I felt very small and probably won't ever attend another "Communications Committee Listening Event."
You get the idea: just assume bad moms don't read the BOE minutes. And if a question is asked that has already been covered in a previous meeting, try to kindly guide them in the right direction. Remember, as school communicators, we are building relationships with the key stakeholders of our schools. How can we make it easy? How can we create positivity? How can we help them succeed as parents and, in doing so, help our students and school succeed?
I think good moms (and dads) are made, not born. The way we treat our school communications and particularly our daily interactions with parents is an important part of creating a school climate where all parents can be slightly imperfect and still valued. And that's good school public relations. If we understand that we are an important fraction of our parents' busy lives and communicate thoughtfully, inclusively, and effectively, we will help create a positive school climate where perfect and not-so-perfect parents stay informed and engaged.