One major challenge every school office faces is the expectation to provide a variety of services to many different people. A school office is a high-traffic area for parents, students, and staff coming in to see counselors, principals, nurses, other students, etc. As if that wasn't enough, the workload is high, and that includes juggling a wide range of priorities amidst those nearly constant interruptions.
School office personnel—including principals—have an unpredictable, sometimes difficult job. Just like a box of chocolates, you don't know what you're going to get in a school day! School offices never know who is going to walk in throughout the day, from the time those school doors open until they close. Especially these days, your front office has an important gatekeeping position at school buildings, and you and your office staff are to be admired. Among your various responsibilities, your front office staff often gives a critical, lasting impression to current and potential students and their families.
How do your visitors feel when they enter your school's front office? Do they feel valued? How successful is your office staff at prioritizing positive impressions and first-class customer service? Your school's front office staff plays a remarkable, yet sometimes overlooked role in school communications and student enrollment. It's no secret that quality customer service helps your enrollment. Period. Poor customer service, failing to meet your customer's expectations, and subpar communications hurt your enrollment.
Here are some simple ways your school's office personnel can contribute positively to your student enrollment efforts.
Download our FREE eBook: How Successful Schools Market Themselves.
Stop and help
Most everyone in and out of your school understands that your front office is a hub of goings and comings. Most recognize that school office staff is plenty busy even before adding interruptions from whoever walks through the school doors. So, what is your school policy for your open door? Is your school's office staff trained to understand the many facets of their front-line role, including that role as communicators? Can they stop what they are doing and help someone right in front of them, ideally with a smile on their face?
People will walk through your doors when it isn't convenient. It's inevitable. But they are part of your school community. People tend to feel grateful and cultivate a sense of loyalty when others show them they are important. You send this message when you stop what you are doing to go above and beyond to help them.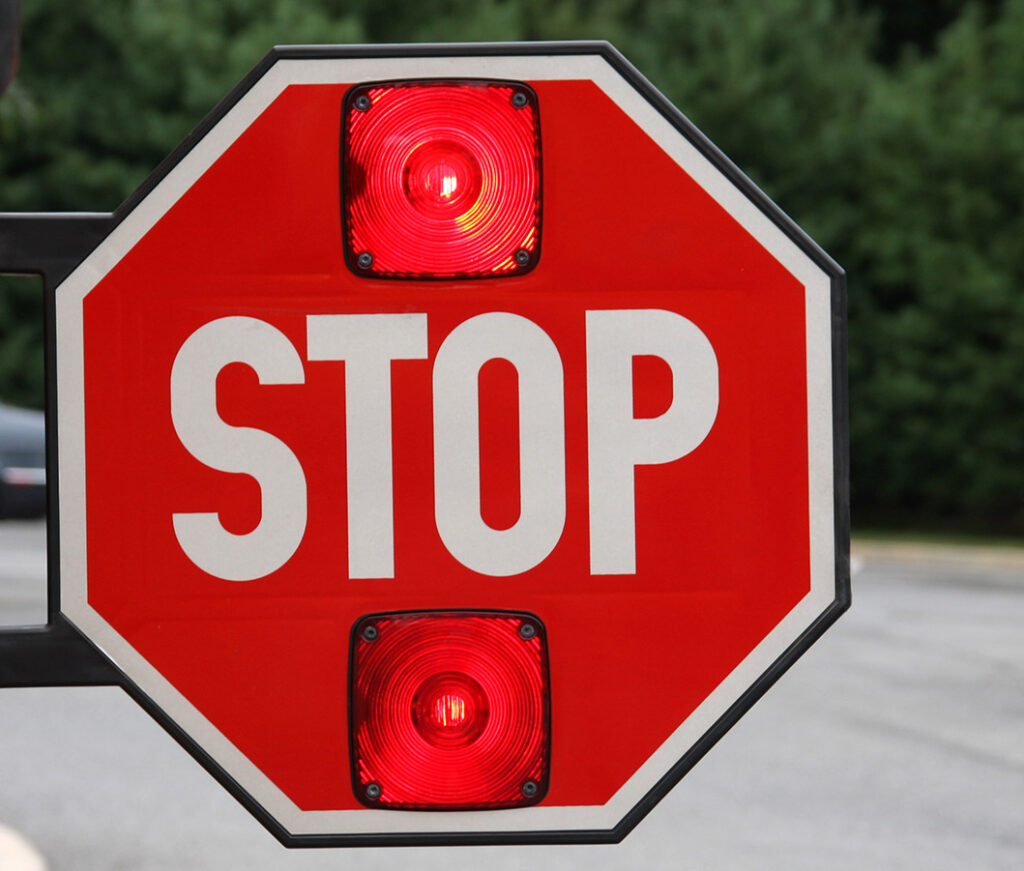 Greet visitors within 30 seconds of their arrival
Have you ever frequented a business where the customer service was subpar? Did it revolve around the way you felt they valued you and your individual needs? One of our human needs is to be acknowledged, particularly when we are seeking various services. Your school visitors should not have to wait long before office personnel acknowledges and helps them.
As I've mentioned in previous blogs, our family has moved many times. Each time my husband's job transfers, we've started over with new towns and new schools. During one particular move, I visited a potential school and was unpleasantly surprised by what happened. I walked into the front office to ask for some general information. I expected to be met with a bit of excitement about a new student joining their ranks; the reaction I felt was the opposite. Two office staff members sat at their desks; there was no one else waiting to be helped—just me. Both nonchalantly continued to talk on their phones and did not give me any form of acknowledgment. I stood there waiting to be helped for likely just a little less than two minutes, but it felt like forever. I felt invisible. I decided to leave. It was the worst first impression of a school I have ever had.
Even if your staff is busy on the phone, eye contact, a smile, and a nod go a long way. That acknowledgment says, "I see you. I'll be right with you."
A note about phones
Not all customer service interactions take place face to face. Remember, businesses that strive to please customers generally aim to answer phones before the third ring.
Smile
Your non-verbal communication is just as important as your verbal school communications. Turning the frown upside down is worth the effort every minute of every day, as it affects everybody. Besides dressing professionally, it really is true—you are never fully dressed without a smile. According to research, the act of smiling lifts our mood, boosts our immune system, and lowers stress. Among these diverse benefits of smiling, it also sets a friendly tone for those you encounter every day, no matter who they are. A smile can open doors that otherwise might remain closed.
Families looking for a new school are looking for a positive school environment in which to enroll their child. If the first faces of the school look upbeat and welcoming with a natural smile instead of dismal and subdued visages, their impression of your school will be a happy one. Help your office staff members understand the vital role they play in the atmosphere of your campus.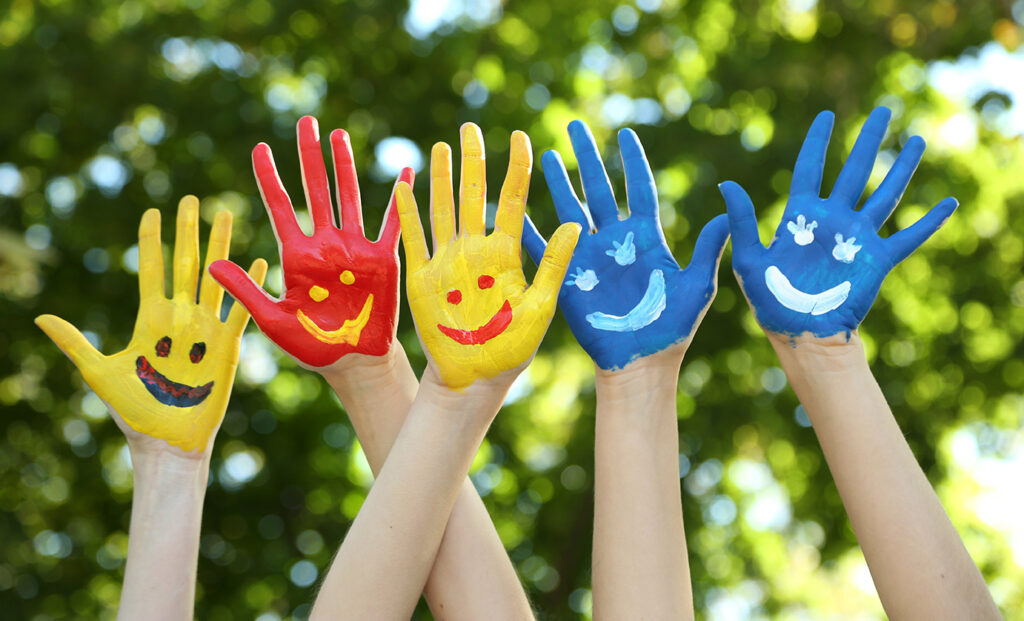 Learn names
You and your office staff see parents and guardians as they come in and out of your office. Take the small moments to see them as team players. Learn their names. Connect in some small way. You will not regret it, and you can bet that they will not forget it.
Treat newbies and oldies the same
As a parent, I enjoy going to the school when I trust that I am going to be welcomed by a friendly office staff. Your school's office should focus its positive attention not only on the new students and their families, but also on your current students and their families. Remember not to take any students and their families for granted. All front-office interactions are building blocks of impressions of your school.
So, how is your school doing in that field? Do students and visitors want to stay, based on how your school handles the small interactions like those in the front office? Remember, both current and prospective students and families need to feel valued and acknowledged in little ways, otherwise they might see right through the disparity.
Aesthetics matter
Be sure your school's office has a welcoming atmosphere. Have you ever walked into an office or business and, based on the amount of signs posted on the walls and counters, get the feeling that they would rather have you read their signs than actually talk to them?
In your school communications, signs have their place and can be helpful. However, if your office staff is tired of sharing the same thing over and over and chooses to create a type of "absent guide" through printed papers with instructions all over the office, it sends a message that may not display the best public relations. It says, "Help yourself, I'm too busy." Or worse, "I don't care."
People like to be acknowledged. Find a happy balance between necessary posted signs and the willingness to share information and instruction the old-fashioned way—with your voice. And, if people are talking positively about the little things your school does consistently, it will turn more than one head. Word of mouth is the quickest, simplest, and most economical form of communication to get your school brand out to the community, and you can bet your enrollment is connected to those perceptions.
How successfully does your office staff juggle the priority of giving a positive first impression to current or prospective students and their families? Your school's gatekeepers in the front office have a multitude of tasks on their plate every day. This includes the opportunity to leave a lasting impression on each person who walks through your front door. Will visitors to your school feel valued in your front office? Will they feel acknowledged, thankful, and loyal because of the way they are treated? Your front office staff and the way they treat their important recruitment position affects your student enrollment. The quality of customer service they render directly correlates with your student numbers. Train them. Value them. Working in a school's front office is a tough job, but, someone's gotta do it and do it well.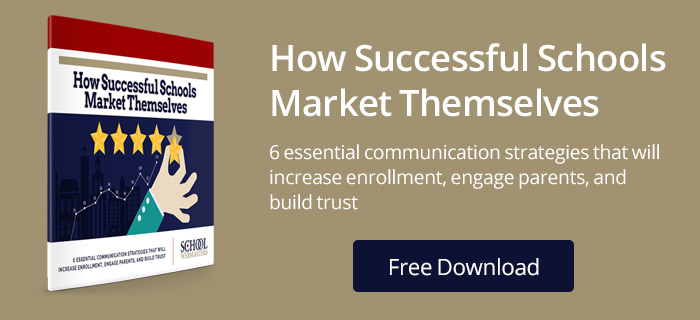 Emily Boyle, School Content Specialist