Every school in America depends on school announcements to communicate with its teachers, parents, and students. Many schools disperse these important messages using daily reminders broadcast to the whole school via a P.A. system or weekly printed reports sent home in Friday folders. Others have opted for higher-tech email blasts or student-led, closed-circuit television "news shows" to share morning announcements and communicate upcoming events. Regardless of how a school chooses to communicate, their goal remains two-fold: to keep families informed and to create community.
The same should be said of announcements housed on your school website.
Yet, as a parent of school-aged children (and website copywriter at School Webmasters), I encounter many school websites that don't optimize the announcement section and/or news page of their sites. (And occasionally find a school that doesn't have one at all.) What a missed opportunity! For minimal (and in many cases, no) additional cost, and only a few extra minutes a month, schools could be boosting the effectiveness of their school-to-home communication using a tool they already own.
A Missed Opportunity
In education, communication between home and school has always been a challenge. But one of the benefits of modern technology is its ability to connect people with ideas and information regardless of time or distance. That's the purpose of your school website and why each section of that site should be optimized.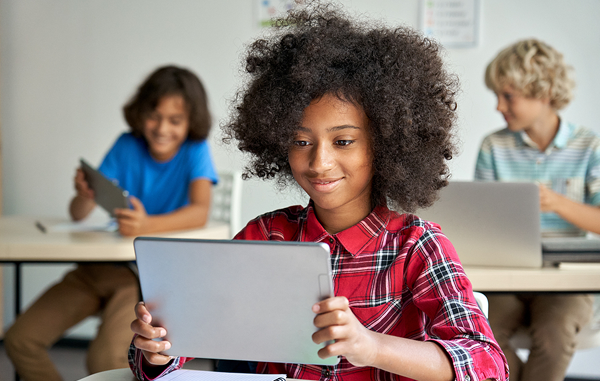 A school website is the public face of your school. That sounds a little impersonal. But it doesn't have to be. With good copywriting (a.k.a storytelling), your school's personality—all the things that make you special (your "brand")—can shine any time of day or night. A school website is the foundation of your school brand. It represents everything your school is and, like your school, should be a community resource.
If you've been reading our blog for any length of time, you know that a good school website is:
up-to-date;
friendly in tone;
easy to navigate; and
full of useful, discoverable information.
(Not to mention responsive and ADA compliant*.)
*If you're not sure what it means to have a "responsive" website or what it takes to make your website "ADA compliant," we've got you covered! Simply follow the links to read more about these important website features. And if you still need help, let us know. We'd love to share our expertise.
Expectation Vs. Reality
The announcement section of your school site should be all those things as well. But for many schools, even those with good websites, this section gets neglected.
I understand. You're busy. It takes time to maintain an online list of upcoming events—and at school, there's always something upcoming! It takes time to write messages inviting parents to join booster club or schedule a conference. It takes time to post congratulations on classroom achievements or a team victory. When you're doing your best to keep the school registration page updated each year and your lunch menu current, how can you possibly manage daily announcements?
You can't. But, no one's asking you to either.
Overwhelming your news page with a daily bulletin misuses that space. (Not to mention a sure-fire way to make your office staff hate you.) Instead, use this online platform to help families feel welcomed and included in your school community. Provide them with the information they need and the resources they want.
Top 5 School Website Announcement Mistakes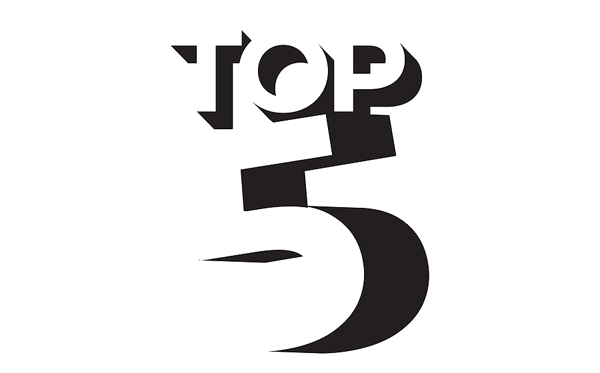 Most announcement mistakes fall under the same five categories. And while they may require a little planning to fix, in general, these mistakes are easily addressed by keeping the cardinal rules of website design in mind (see "What makes a good website?" above). The top five mistakes I see schools make on their news pages and/or announcement sections are:
Outdated Information. When people visit your school website, what do they find? A clean, friendly platform that's up-to-date and easy to navigate? That level of professionalism inspires trust. It lets a family know that your school values their time and prioritizes their needs over the school's ease. Outdated information does the exact opposite. Your school news page should be the most oft-updated page on your site.
Buried/Hard-to-Find Information. People visiting your school website to learn about an upcoming event or celebrate a students' winning touchdown, want that information to be easily accessible. Information housed on a blind page without multiple, logical access points or announcements buried under a series of link clicks, frustrates your readership. All school announcements should be housed in one place—on your school news page. You're welcome to link to other pages of interest in those announcements, or even include a quick blurb on your homepage that links back to the full story, but don't make site visitors guess at where to find the information they need.
Information. Overwhelm Daily announcements, classroom-specific messages, and the weather report (unless you're talking about the school's winter/emergency weather response) do not belong on your school news page. This type of information, while relevant to some, clutters your announcement feed and overwhelms those visitors looking for information about the bake sale next Tuesday. Eventually, those overwhelmed readers will become frustrated callers taking up the valuable time of your office staff.
Targeting the Wrong Audience. Announcements on your school site are predominately read by parents and invested community members. Those readers are not interested in the math word of the day or who won the "cleanest classroom" award, so don't recycle morning announcements for students on your school site. Instead, use your news page to provide your targeted reader with the information and resources they need to support teachers and students.
All Business—No Play. While it's true that families in your community want to access relevant information quickly and easily, don't be afraid to have a little fun in your announcement space. School isn't just about test scores and literature papers. It's also about discovery, connection, and growth. Make sure your school announcements highlight those themes as well. Celebrate the student council representatives who are spending their Saturday morning collecting donations for a local food pantry and invite other high school students to get involved. Post about the upcoming Teacher of the Year nominations or the science class' successful rocket project. Use your online platform to share announcements but also to tell your school's story.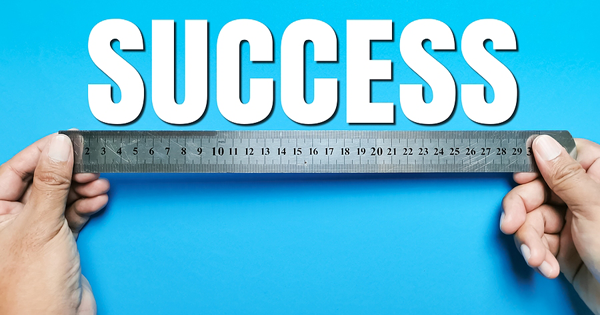 Tools for Success
"Okay, I get it," I hear you say. "We're not using our news page as well as we could be. What now?"
Or: "Yep, my school has definitely committed one of the top five announcement mistakes. How do we fix it?"
Or maybe: "I hear what you're saying, but my teachers and staff are overloaded. How can I, as principal (or district web manager or person in charge of parent-and-family communication) ask more of my team?"
I'll get to that last question later, but as they say, "The first step in solving any problem is recognizing there is one." Since you're still reading this article, I assume you are ready to begin the process of optimizing the way your school presents announcements to the public. So, first things first.
Make a Plan
All good, consistent communication strategies (of which, your school website and announcements are a part) require planning. Just like you wouldn't take a road trip without a destination and pitstops in mind, so you shouldn't attempt to alter the way you handle announcements without considering what you wish to achieve or the steps you'll take to get there.
But optimizing your school announcements is only one part of an effective communication strategy for schools. If you've not already developed a plan to improve communication between home and school (or believe it's time to reevaluate the effectiveness of your current plan), check out this article about the purpose and attributes of a good communication plan. Then download a free sample communications plan from our PR4Schools initiative.
One Step at a Time
All education professionals understand the importance of goal setting. We also understand the power of writing our goals down (lesson plans and IEPs, anyone?). We've read countless books and studies on the research behind that phenomena. But did you know that research now suggests goal setting works best when a person focuses on only one goal at a time? A person with one goal often accomplishes that goal ahead of schedule, fueling a motivation to accomplish more. While multi-goal people, who must spread their time and energy across goals, lose effectiveness. They become frustrated and quickly lose motivation (Brown, 2020).
What does this have to do with announcements? Even if you recognize your need to fix multiple mistakes with your school announcements, focus on one fix at a time. First, commit to cleaning up your news page. Delete all expired announcements and develop a schedule to keep it updated. Then focus on reorganizing your information so it is easy to access. Next, streamline your announcements to target the appropriate audience. And remember to have fun.
Learn from the Best
Remember, an excellent news page does more than just give your school a place to house announcements. It also provides a platform for you to share school stories.
Check out these client examples for inspiration.
Each of these examples, though different in size and scope, are up-to-date and easy to navigate. They know their audience and streamline content to target that audience. And they do an excellent job of balancing the business of education with the heart of education. That's your goal.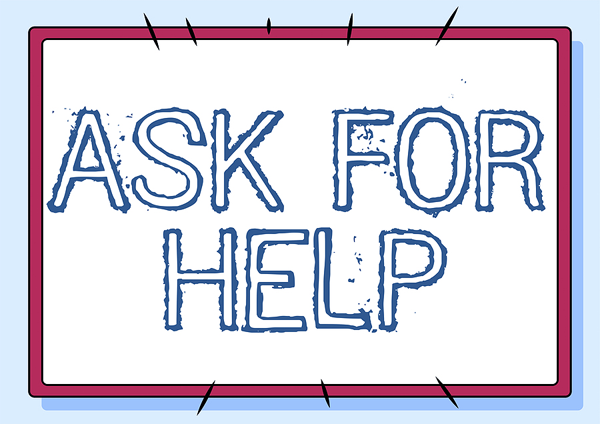 Seek Help
In this age of school choice, parents have access to a multitude of educational opportunities. From charter schools to homeschooling, private schools to remote learning opportunities, schools must now compete for students and student dollars. That means, as a principal or school administrator, you have to do more than provide information. You have to think like a CEO and learn to effectively market your school(s).
If that feels beyond your abilities, School Webmasters would love to help. With an extensive background in public relations and marketing communications, founder Bonnie Leedy and her team of experts create and manage school websites and strategic communications services for schools nationwide. We invite you to learn more about what we do and how we can serve you. Then request a quote. You may be surprised at how affordable our services are.
Winning Announcements
It's not hard to create winning announcements for your schools' site. You just have to consider your "customer." School customers are parents, students, teachers (both those already employed in your district and those considering joining your team), and community members involved in your school. Some come to your website looking for answers. Others come seeking proof of how your school can meet their families' needs.
Whom do you target? Both—with a mix of announcement types.
But just as you wouldn't share testing dates over a student-led morning news show expecting every student to take that information home to their parents, so you shouldn't depend on the announcement section of your school website to tell junior high students to wear fun socks on Tuesday of Spirit Week. Junior high students are not your website's main reader. So remember your audience. What kind of announcements do they require? What do they want? Support their needs and they will support your schools.
Examples of Announcements on Your School Website
Announcements for Answer Seekers
What type of information are answer seekers looking for in announcements? Here are a few examples. (Feel free to use these as a springboard for writing your own announcements.)
First day of school
Testing dates and ways to prepare your student for testing
How to schedule a parent-teacher conference
Summer school information
Upcoming fundraisers
How to access student grades
Announcements for Proof Seekers
Prove your school has what a proof seeker needs for their family with announcements like these.
Celebrate high student math scores
Successful class projects
Results of high school band competitions
Teacher awards and honors
Congratulations on sports teams wins
Committee interest meetings
New course offerings
Best Practices
Outdated Information
If your school news page is frequently bogged down with outdated announcements, set a monthly appointment to delete old messages and update your page with new information. If you don't have new information to include, link to a helpful family resource or event in the area.
Buried/Hard-to-find Information
How do you keep an important announcement from the school nurse or principal from getting lost on your newsfeed? First, keep only current information posted on your site, and organize it by date with time-sensitive announcements at the top. Next, remember that not every "new" thing at your school belongs on the news page. Information that will not change throughout the year but still needs to be accessible (like health protocols from the school nurse) should be housed in a more permanent location. You can make an announcement to draw people's attention to that new information, but it's not necessary to keep that announcement on your news page all year.
Information Overwhelm
How do you know what announcements to include on your schools' site when you administrate multiple grade levels? Curate your content to a specific audience and keep it organized. If possible, add separate sections to your schools' news page for each level. If there is still too much information to manage, consider adding teacher pages (or team pages like ELA, Art, First Grade, etc.) to your school website. While it may cost to develop these pages, once created, teachers assume all management responsibility. Teacher pages are often used to share course-specific information, publish student work, and announce special events that affect that class.
Targeting the Wrong Audience
Consider who uses your website. High school parents aren't interested in what the elementary teachers are doing for field day. Neither are students reading your district's updated education plan. So don't recycle morning announcements for students on your schools' news page. Though it sounds like more work, it's actually easier to target the right audience with fresh content.
All Business—No Play
Use your online platform to share announcements, but don't forget to tell your school's stories. Showcase volunteers. Celebrate student achievements. Interview excited teachers. Share your passion for education and get your team involved collecting inspiring stories. You can even ask student council representatives for help.
Follow these simple tips and soon your news page will be in tip-top shape.
Judy Bittner, Lead Copywriter, School Webmasters, LLC.
1 Brown, D. "Why you should double down on one goal." Inc.com. May 19, 2020. Retrieved: March 28, 2022.