ustomer: someone who receives or consumes goods or services and has the ability to choose between different products and suppliers.
This word customer may not always come to your mind when you think of the valuable work you do at your school each day. Customer service is evident at every school however, and it is at the core of your school's public relations.
If "school public relations" is the development and maintenance of a favorable public image for your school, then how you treat your "publics" is important in your day-to-day activities. In this three-part series, we will look at key elements of school customer service and their impact on school public relations.
This first blog will examine the power of words to make or break your school customer service endeavors. Then we will discuss the best ways to give and take criticism. And finally, we will look at healthy online and in-person practices for your school communications.
Who Are Your Customers?
Schools don't always think of the communities and publics they serve as "customers," so the concept of customer service can seem a little foreign. As a school administrator, who are your customers? Who receives or consumes goods or services from your school? Students certainly receive goods and services. But who else? Parents are a huge group that represent your "customers." In fact, few students have a say in where they go to school. What about your teachers and school staff? Can they choose between your school and any other school, or are you the only option? In most places, there are other options for students and their families as well as for your faculty and staff. So does customer service have a place in your school? I hope so!
Download our FREE eBook: How to Create Sensational School Customer Service.
Intentional School Communication
Emily Dickinson wrote:
"A WORD is dead
When it is said,
Some say.
I say it just
Begins to live
That day."
The idea that our words "live" once they are said should impress upon us the import and impact our word choice has.
Purposeful communication is at the heart of quality customer service in any environment in which you find yourself—among those with whom you work and with whom you interact in any manner.
Intentionally using the right words in your daily communications results in a positive perception of your school (i.e., positive public relations for your school). This perception comes from the words you choose and the promises you keep.
Below are seven tips to improving the way you interact with others. We provide a few examples of each tip here; if you own the Marketing Your School Calendar, we've added a new resource for you called the "Power of Words" with lots more examples. Log in to the resource page and check it out under Week 4.
1. Welcoming Phrases
You've heard this before—you only get one chance to make a first impression. That's mostly true. We believe you get a chance to make a good impression any time you have the opportunity of greeting someone or welcoming them to your school. Welcoming phrases are powerful ways to put your best foot forward. Build rapport and show interest in your customer's situation by showing courtesy, respect, and enthusiasm right off the bat.
For example, as soon as someone walks through your office door, stand up and say, "Thank you for stopping by, how can I help you?"
Can you tell your visitor is irritated? Say, "How can I make your day better?"
Busy? Take a second to say, "Good morning, I'll be with you in just a minute."
At School Webmasters, we don't even send emails without a greeting; it can be as simple as "Hi, _____."
2. Courtesy Phrases
Your customers want to be respected; in fact, as humans, isn't respect something all of us desire? Some of these sample phrases are examples of common courtesies you should always consider using as part of your normal vocabulary in life and especially with your customers. Doing so demonstrates respect, consideration, and basic good manners.
"Please."
"Thank you." (Pro-tip: Be specific. For example, "thank you for working with me on this.")
"My pleasure." (said with enthusiasm, of course)
"You're welcome."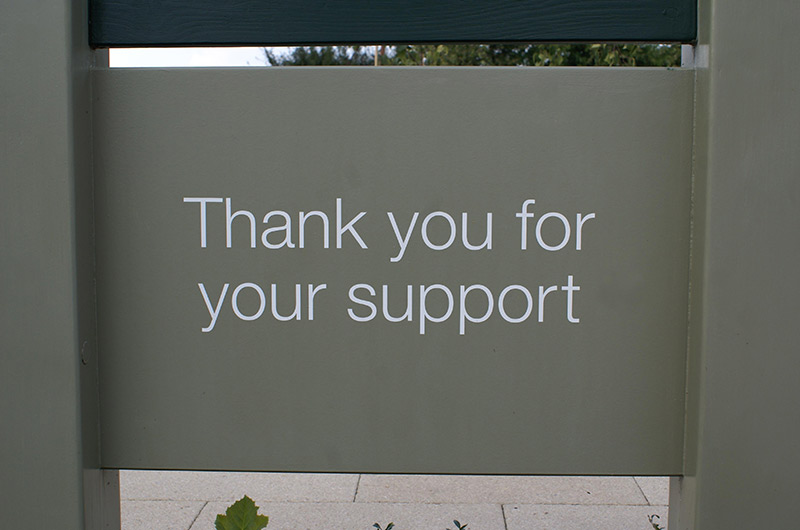 3. Making Recommendations
Finding a positive way to make recommendations is very important. No one wants to be dismissed entirely, so when making recommendations it's important to also provide some validation or positive feedback. You could use the compliment sandwich; or here are some simple phrases that might be even more useful:
"Can I share an idea with you that you might like even more?"
"Oh, yes! And we could also…."
"What I CAN do is…"
4. Expressing Empathy, Regret, or Apology
When appropriate, conveying empathy with the right phrase or expressing regret will go a long way to show your customers that you genuinely care and understand their point of view. When you have made a mistake, most people respect those who are open and honest about those mistakes and who take responsibility rather than avoid it. It's not realistic for anyone to expect infallibility, but apology and empathy go far in re-establishing trust. When you need to admit mistakes, consider using very short sentences and moving on to solving whatever problem exists.
"I understand how _______(disappointing, upsetting, annoying, etc.) that must be."
"I'm so sorry that happened. Let me see what I can do to make it right."
"You must be pretty upset that there was a delay…"
5. When Follow-Up is Needed
If the issue you face with your customer cannot be resolved immediately and follow-up is necessary, be careful. If you can't promise a solution by a given time, you can always promise an update. So, if you told a customer you'd follow up with them, keep your promise, and proactively keep the customer informed (at least once a day).
For every customer who complains, research suggests there are approximately 26 customers who didn't say anything but are likely experiencing the same problem and not letting you know. This means if you resolve the issue for one customer, it could make dozens of others happier at the same time. Always express thanks to customers who bring something to your attention that you can improve or fix. Author of How to Win Friends & Influence People, Dale Carnegie, once said, "In our interpersonal relations, we should never forget that all our associates are human beings and hunger for appreciation. It is the legal tender that all souls enjoy."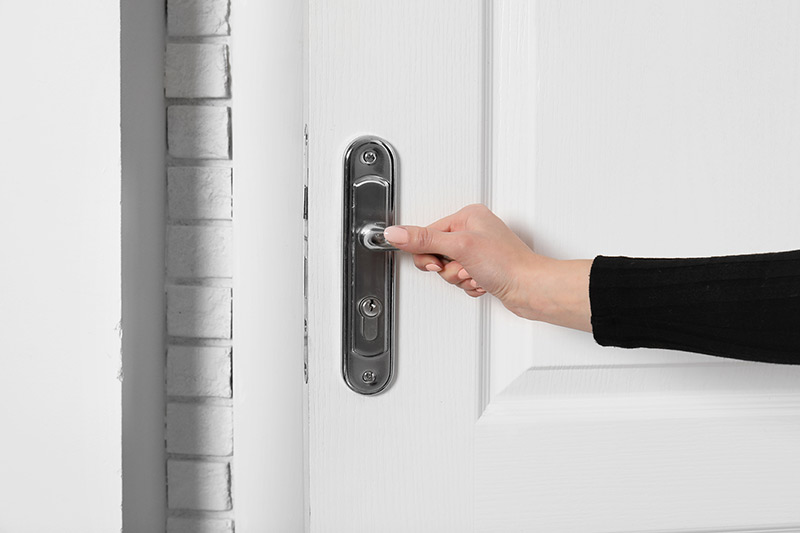 No matter how hard you try, sometimes you just don't get it right, but people often won't speak up about problems. So, when possible, open the door and invite the customer to let you know if there is anything that remains unresolved. Just ask the question:
"Is there anything else I can help you with?"
"Let me know if there is anything else I can assist you with. I'm happy to help."
6. Phrases of Appreciation (Especially in Closing)
At the end of each customer contact, be sure to conclude with a powerful phrase of appreciation. This expression will leave a positive impression in any customer's mind.
"Thank you for contacting us. I hope you have a wonderful rest of the week/day!"
7. Dangerous Phrases
There are a few less effective phrases that too often trigger a negative response when used or that may not convey your true meaning. For example, "no." You can't always avoid using this word, but do avoid it as much as possible. Never use it at the beginning of a sentence or without providing any form of explanation. Imagine the kind of public relations you establish with your customer if they asked if they could drop off their son's lunch and the curt response is "no."
Rather, tell your customers what you can do to help them, or explain the policy and provide an apology. "I'm sorry, for safety reasons we can't allow a lunch to be dropped off in our office. However, you're welcome to …"
More dangerous phrases include:
"That's just not our policy." This phrase does not reflect empathy for the customer. Be more precise and provide a better explanation when you can. When that explanation is to provide a safe and better environment for the students, parents will be more understanding.
"No problem." This is a subtle problematic phrase and one with nuances many people may overlook. It's an acceptable response to an apology, but more and more it has become a response to expressions of gratitude for which it is not an appropriate response. For example, "I'm sorry to bother you but, …" To say, "oh, it was no problem" communicates a sort of "apology accepted and forgiveness extended." However, when used in response to an expression of thanks, it implies a need to apologize rather than extend gratitude. For example, "Thank you for your help." To answer "no problem" implies that it was a problem to drop what you were doing and assist. A much better response to expressions of gratitude is "my pleasure" or the classic "you're welcome."

"ASAP." You might set them up for disappointment; give them a timeframe instead.
Word Choice on Your School Website
Since your interactions with your school community occur online and specifically on your school website, your word choice can send a variety of messages. Have you noticed the difference the way some websites you visit communicate with viewers? Word choice on your school website is a powerful way to establish your school brand and culture and send a positive message to your visitors.
Choose the words and tone you use on your school website carefully. One way you can do this is to apply the ideas mentioned above. Welcoming and friendly websites strengthen your school brand, connecting your customers to your school. When homepages have phrases such as: "Welcome," or "We invite you ____," it may seem insignificant but it is certainly not. Many prospective families will visit your school website before ever setting foot on your campus. Your website can set the tone and establish an expectation of your school being a happy and welcoming place. When websites simply post information without acknowledging the viewer; these websites are less engaging, less friendly, and less memorable.
As one who works in the educational services sector these days, customer service is indubitably king when it comes to your school public relations and marketing. Please consider the importance you place on being courteous, respectful, and helpful even (and especially) if at times those you interact with fail to offer you the same. Your clients—your school community—make many of their decisions based on their perception of the service they receive relative to your school. How you treat them is important—to them. If your customers believe they've been exceptionally served, well, you have succeeded.
Also, be sure to check out Part 2 and Part 3 in this 3-part school customer services series.
Emily Boyle, School Content Manager