In the previous blog, we talked about taking risks to bring about significant change at your schools. We looked at some famous academic risk-takers and discovered they could all garner the buy-in of their key audiences. In order to succeed with risk, you need to be able to gain the support of your key audiences. That is why school public relations is such a big deal in this day and age.
Here are six tips for building strong school public relations. We're going to help you get out of your comfort zone and look at some school communication risks that can vastly improve your school's public relations.
Sometimes we maintain the status quo to our own detriment:
Branch out. Based on your parent surveys and audience research, offer a variety of school communication channels. In addition to parent surveys, another way to determine what channels work best is to measure the way your school community reaches your content. Some tools, like Google or Facebook Analytics, are helpful with this type of tracking. Put your time and effort into channels that are engaging the most number of people.

Try it out! Once you've identified new communication channels, set up a pilot scheme and test it out to see if it works before replacing your existing tool with a new one. This is a step that causes some risk-taking aversion, especially if parents are asking you to use a communication tool you're not familiar with. One of the biggest popular school communication tools right now is Instagram. If you and the rest of your staff are not Instagram-savvy, getting started might be uncomfortable.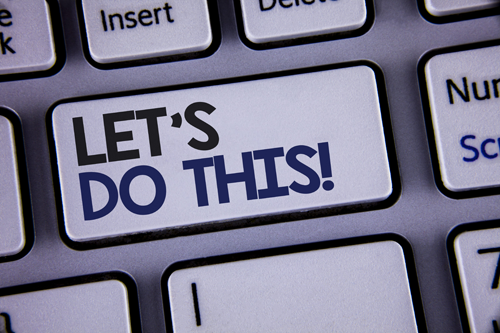 All in all, we aren't suggesting taking huge risks—just simple, out-of-the-norm ways you can improve your communications and school public relations. But if what we've suggested makes you uncomfortable, then we highly suggest you get some professional help. No, not therapy. We mean you don't need to be the one who does it all yourself! There are people out there willing and ready to help you. At School Webmasters, we aim to be your communication partner. We started with school websites and realized there are many more communication channels schools need help managing. That's why we offer social media management and school public relations and marketing services. We can help you implement everything we've suggested in this blog.
Is It Worth It?
One major risk-taking hold-up is the delicate task administrators have of balancing the needs of many stakeholders. Parents, in particular, are a concerned audience.
Remember, if the imagined risks don't outweigh the perceived benefits, then we're not willing to make changes. So, do risk-taking administrators appeal to parents?
I would say, yes. Here's why.
Parents appreciate school administrators who are willing to do something new.
As a parent, I appreciate it when I see the key players in my child's education trying new things or taking a new adjusted approach—in other words, taking risks. It's refreshing.
Here's one example. One Monday morning I was heading into the office at my child's school when I caught the latter end of the morning announcements. The school had made changes to its vision statement, and a sixth-grade student was reciting the new version over the loudspeaker. Subsequently, the principal briefly explained a few details about the collaborative effort to make the changes. This is the same principal who has a reputation for subjecting himself to various forms of "humiliation" throughout the year, such as going into the dunk tank every spring for students who worked hard reading at home throughout the school year. As a parent, I not only noticed the change in wording, I felt excited! The changes were small, specific adjustments, yet to me, these represented extra time and effort on the part of the school to adapt to an ever-changing world with a constant aim at helping students at their school strive for success.
The administration took a risk to make adjustments. Students at the school recite the vision statement each day and know it by heart. Through the years of hearing my children recite it at home on quite random whims (Memorization works, I guess!), even I recognized the changes. The vision statement now includes specific and adjusted wording in which the school community will continue to seek for the success of each student, and as a parent, I tell you, I love it.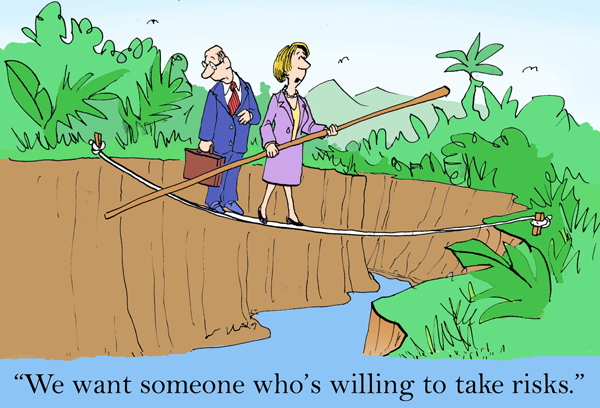 Parents appreciate school administrators who willingly share and gather information.
School communication is made up of gathered and shared information. It will look different from school to school. Successful means of communicating with your school community is at the heart of your school marketing and public relations.
With this in mind, consider how you share information with your school community. You greet visitors in the front office, schedule meetings, spend time one on one, make phone calls, send voicemails, craft newsletters, write emails, etc. How is your personal approach towards others within your school community? Are you doing things the way you've always done, regardless of the changing times and improvements in technology? Do you know if your approach as an administrator to communication is what your community prefers?
Parents appreciate school administrators who adapt their means of communication.
It's not easy to try something new, especially if the way you've been doing something is the way "it's always been done." It's a risk to campaign for change. But when it comes to your school communications, you need to be willing to adapt to the times and technology. According to school marketing consultant, Simon Hepburn, it's important to consider adapting the way schools reach out to students and their families.
Why would we avoid simple steps to improve our school's public relations with parents? It's risky to learn that your school communication is not as effective as it could be. And, of course, you'll be obligated to make a change—and we already know change isn't easy. But the benefits here outweigh those risks. Improving how your parents receive your communications according to their preferences will only make them happier. Happy parents translate into better engagement and more school support. So, make an evaluation and get started as soon as possible. If you need help, please we're here for you.
Katie Brooks, Public Relations Manager