You know what makes your school great. You know your school's struggles. You know what you want your parents and prospective parents to know. But are you sure you know what they want and they need from your school website?
Let's take a look at your school website from a parent's perspective. Whether current parents or prospective parents, what are some things the best school websites will always include? Let's explore by focusing on what parents need.
1. Intuitive navigation
Your school's website can be extremely helpful with up-to-date site content, but if the information is too difficult to find, you might as well forget about it.
Current students and parents simply won't use the website you're working so hard to keep updated with current information, and the frustration prospective parents will experience will spill over into their feelings about your school as a whole.
Be sure your website has simple navigation with an intuitive interface.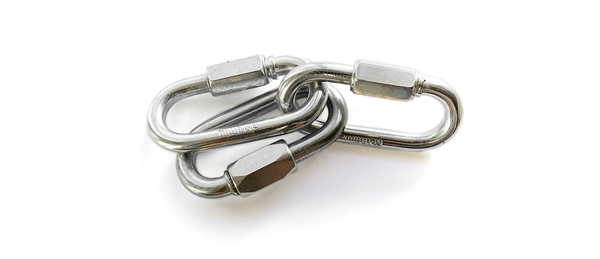 2. Parent quick links section
Parents are on the go and in a hurry. Few will seldom sit calmly to browse through your beautifully curated website content. What they want is an uncluttered design with easy-to-locate information.
So, from the parent handbook to the lunch menu to quick access to the parent portal, be sure to incorporate a parent quick link section in your school website design. Easy access from every page of your website is ideal, but if that isn't possible, be sure it's this section is on the Home page of your site.
Make sure that any other frequently used portal that parents access, like your student information system or the learning management system is linked to from the parent's area of the website as well.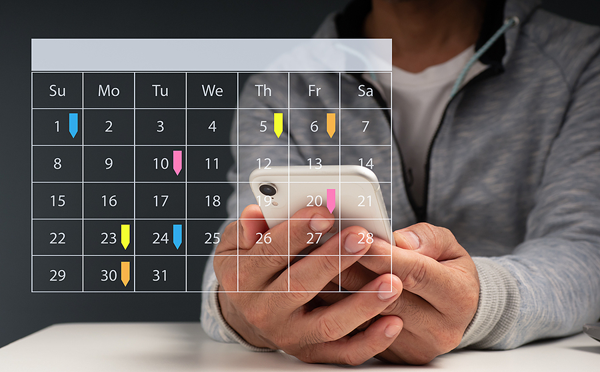 3. Synchronize the school calendar with their personal calendars
From events to homework assignments, parents with busy schedules want and need an easy way to keep up with their kids. Being able to synchronize the school website calendar with their personal calendars on their phones and computers makes it possible.
Parent engagement is a win-win-win for you, for them, and for the kids; an interactive calendar on your school's website can make it happen.
To learn more about effective calendars to help parents engage, check out Using Online Calendars to Promote Your School.
4. Useful teacher/staff directory
A staff directory with teacher and staff names is good, but including contact information is essential. Your school's website must include a way for students and parents to email staff members and make phone calls if they desire.
Do your teachers have class websites? Be sure to include the links to them. And it's especially nice when the directory includes staff photos. Prospective parents and current parents love to put a face with the name.
Consider leaving the photos off of the mobile-friendly web design, though, to save on data usage.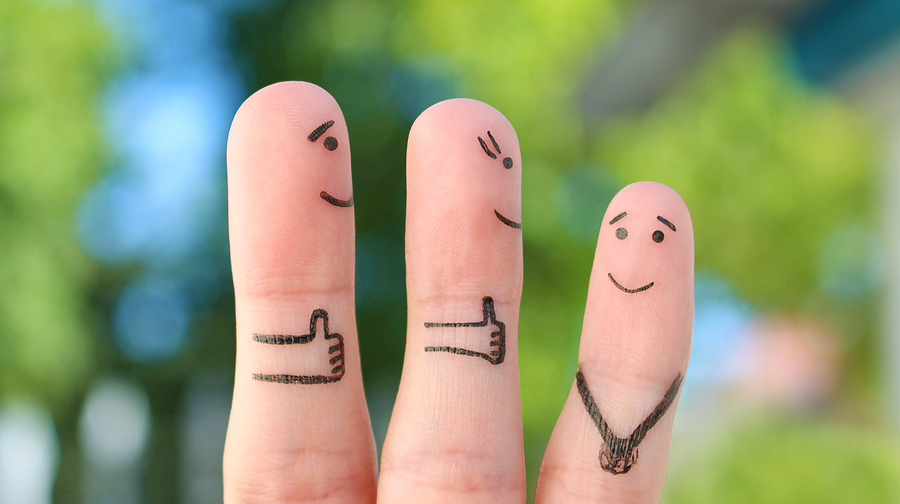 5. Accolades
Parents want to be proud of the school their kids attend. They want to feel good about the people their children spend time with while they're away from home. A school website that includes kudos and accolades for students, teachers, school staff members, and parent volunteers feels great.
Current students' parents feel good about where their children spend their time during the day, and prospective students' parents envision their happy family at your school.
6. Photos and videos
Visually appealing photos and videos of your school—your staff and your students—create a personal connection. Use photos and share videos of real students, staff, and school activities to highlight the amazing things going on at your school and the happy, satisfied families who attend.
Post photos of the healthy and happy parent-teacher interactions and relationships. Consider posting a "day-in-the-life" at your school video to showcase your strengths and increase your credibility on your site.
7. News
A lot of great things are happening at your school, but you are the only ones who will toot your horn. You have to be the ones to show the tremendous efforts your teachers, staff, and students are putting forth to make your school great. Promote extracurricular activities and upcoming events.
Tell your stories and share your photos on a friendly, fun, and effective News page. Show student work, children's learning, school spirit activities, engaged parents, and happy school administrators, parents, and students—and watch the effects.
As you increase this end of your school communication, you'll reap the benefits of school pride and more engaged students and parents.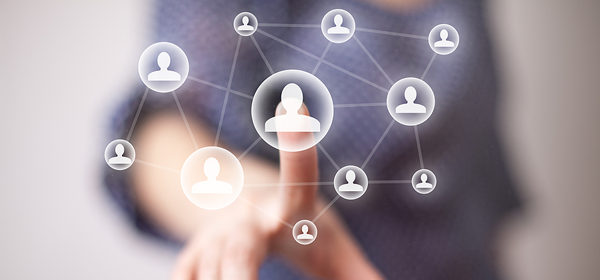 8. Social page links
If you're not on Instagram, Facebook, and LinkedIn, it's time to get with it. Including links to your social pages from your website and vice versa is a must. You'll not only create happy students and parents, but you'll also increase traffic and search engine optimization in the process.
Use your school website to inform, to praise, and even to get ahead of potential problems. An active social media presence can really help you stand out from the other schools in your area.
Looking for more tips about effective school social media management? You'll enjoy "5 Steps to Craft the Perfect Social Media Post."
9. Contact information
You might not be surprised to find out that several other schools have the same name you do, but it may surprise you to know that many school websites make it quite difficult to figure out where they're located.
Be careful not to make this oversight simply because, to you, it's obvious. Make it easy to find your school's contact phone numbers and your physical and mailing addresses.
10. Application/Enrollment process
A parents' perspective of a school website will differ only slightly if they do not already have a child at your school. Current parents may not care if your website has easy access to the enrollment process or application forms, but it's imperative for new parents to be able to find and use your application forms quickly and easily.
Your school's site should make the process easy to find and simple to understand.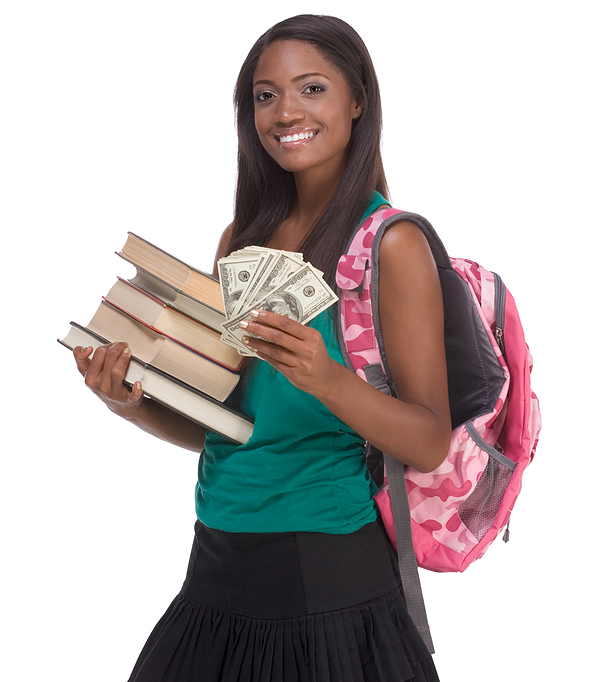 11. Tuition rates
Prospective parents want to know what the bottom line is. Be careful not to assume everyone knows who you are. If yours is a free public school, say it. If it is a charter school, say it. If it's a private school with associated tuition costs, be sure to include the relevant information on an easy-to-access page of your website.
Many schools will include the information for parents along with the registration forms. Others will add a button to the enrollment page to help parents get there quickly and easily.
12. School's mission & history
Who are you? How did you evolve into what you are today? What is your school's mission? What are your school colors? What is your philosophy regarding education?
A page on your website that tells your target audience why you would be the best choice to help their child succeed is a must for all parents.
13. Statistics
Showcase your school with numbers. Anything you can quantify, from average standardized test scores to college acceptance rates, can help your school stand out.
Be sure to accentuate the positive on your school's website. Maybe it means showing improvements from the previous year. Maybe it's your athletics or music program or extracurricular activities.
Whatever it is, show that you're in the education business and you're there to help their child succeed.
Download your FREE website redesign checklists.
Let's Do It!
Your website is your face to the public. An intuitive site that showcases your school's strengths via an effective web design will help attract potential families and keep current ones.
Knowing what to include in your website and how to create an attractive and intuitive design that helps you stand out from the competition takes practice over time. And most schools don't have a professional website builder in their back pocket. So, if it seems a bit overwhelming and you're not sure where to begin, let School Webmasters help.
With nearly 20 years of experience designing and building school websites, we understand your needs. We know how to create solutions to your challenges.
Check out our portfolio and the testimonials from hundreds of satisfied customers, and let us help you succeed with your school communication efforts in today's competitive school climate.
Looking for more tips for creating a school website that will meet the needs of both prospective and new parents? Check out these articles:
Judy Bittner, Project Management Director, School Webmasters, LLC.