What do you expect from a great school website? Excellent design and intuitive navigation? User-friendly interface? An appealing layout with a harmonious combination of fonts and colors. All of these factors are crucial. But the most important thing is making a long-lasting impression on potential students' families.
The problem is that sometimes we don't know how to communicate with our audience. So, making a lasting impression may become more challenging than we initially imagined. Plus, website design and development is now a fully-fledged practice with many different trends and styles, making it harder to choose one style over another.
In a nutshell, a great school website must showcase your brand's unique image while establishing an effective communication channel with the target audience. If that sounds like a daunting task, don't worry. We will give you some valuable tips here to get you started. Ready? Let's dive in.
16 Tips for Creating a Great School Website
Successful school websites have a few qualities in common. Your specific design and features depend on the client's services and the audience's behavior. Nevertheless, the following tips can be applied to all school websites as a general guideline to enhance your marketing results:
#1 Improve School Website Functionality
Your school website must serve a few clearly defined objectives. For instance, it can be a great way to communicate with teachers, parents, and prospective and existing students. Alternatively, it can be a platform to deliver helpful information, resources, and online educational courses.
Many factors play a part in improving a website's functionality, including Content Management Systems (CMS) and database solutions. You can also focus on adding handy features like an updated calendar, enrollment forms, or course documents. This way, your audiences will always have a reason to return to your website.
#2 Ensure Your Website's Responsiveness
As of August 2022, 62.06% of all website traffic came from mobile devices. We can assume that number has increased even more today and expect it to continue growing in the foreseeable future. This means website responsiveness is a must-have part of web development.
If you're not sure how comfortable users are on your website, you can create an online poll and ask for their feedback. Google's responsiveness testing tool is another excellent way to evaluate your website and find weaknesses in the landing page.
#3 Enhance the Website's Usability
Every good school website needs to be helpful. The problem is that usefulness is subjective; it depends on your audience segments, services and products, and your niche market. To understand the audience persona, conduct comprehensive market research and categorize your potential customers based on conversion probability and behavioral patterns.
Another way to ensure a website's usability is by focusing on these five aspects in the web development process: availability, clarity, credibility, learnability, and relevance to the people who use it. Optimizing each element will guarantee that students and parents can use the content and navigate the website without any problem.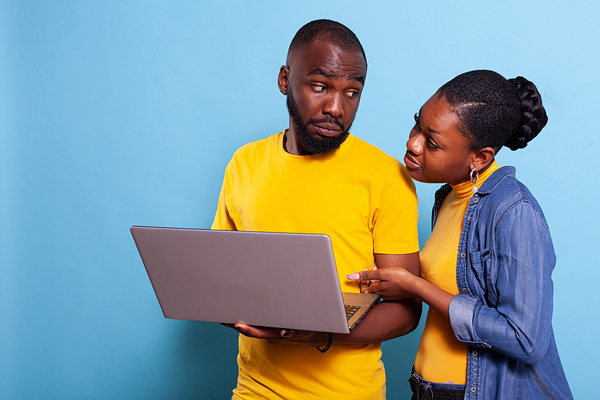 #4 Add a Comprehensive FAQ Page
When people first find your school website or hear about your educational services and products, they have specific questions. For example, they may want to know about the school regulations and policies, faculty members and teaching staff, enrollment requirements, expenses, etc.
Creating a separate page covering Frequently Asked Questions (FAQs) is an excellent way to answer those questions while saving your team valuable time and energy. Be sure to write your FAQ page with a consistent, concise, and friendly voice.
Keep in mind that the answers directly impact parents' and students' decisions about joining your school. So, take your time and ensure you've patiently addressed all their concerns.
#5 Increase Page Loading Speed
Page speed is a rare example of any search engine optimization that is a win for absolutely everyone! Students need to find specific information or course materials as fast as possible. And you want your website to rank higher on SERPs (Search Engine Results Pages). Improving the page speed does both at the same time!
First, use Pingdom Tools and PageSpeed Insights to analyze the load speed of your websites. If you're not in the optimal range, there are many ways to change that. For instance, you can try page caching, image compression, using a content delivery network (CDN), or optimizing JS and CSS files. Remember that page speed is a decisive factor in boosting user experience and conversion rates.
#6 Boost Website's Navigability
Website navigability is a key feature in the design and development process. Many studies show that the average attention span of Gen Z is about eight seconds.
So, look at navigation from a practical perspective. You'll see that clean navigation is vital to provide online visitors with the most accurate answer before they get bored and leave your website.
Download Our FREE eBook: How to Create an Exceptional School Website
Use your website analytics to create a list of frequent needs your new students might have. They may want to sign up for a course, see the school's event calendar, or find the school's address and opening hours. Make sure you have an active link to the relevant page for each need on the homepage or website's main menu.
#7 Create High-Quality Content
High-quality content is significantly crucial in marketing campaigns. Every effort needs well-crafted, engaging content from digital paid advertisement to print, email, and social media marketing.
When it comes to content type, you have many different options, such as text-based content, video, podcast, infographics, etc. But, it's important to keep a consistent voice in every content on your website. Moreover, make sure to optimize calls-to-action, paragraphs, lists, news, headlines, blogs, and other content components.
#8 Improve Website's Hosting and Security
The online world creates unique opportunities and threats. One of the most pressing issues today is the increasing number of website cyber-attacks. And sure enough, the education industry and school websites haven't been immune to these threats.
Prospective students, parents, and teaching staff need to be reassured that their private information is safe on your website. As the school administrator or website admin, you must protect their privacy and offer safe and secure website hosting.
Here are a few tips to improve the users' online security:
Conduct a website audit and deal with all potential weaknesses and loopholes.
Keep software and plugins updated.
Enforce a strong password policy.
Encrypt your login pages.
And most importantly, use a secure web host.
#9 An SEO-Optimized Website Always Wins!
The number of websites on the internet is wild! But, the search engines' first pages only include a limited number of results based and prioritized according to complex ranking algorithms to ensure search results are best matched with the users' intentions.
Ranking high on the SERPS showcases your brand's trustworthiness and credibility. This is a must-have resource for every school and educational institution. Plus, an SEO-optimized website will attract more visitors and increase quality leads.
#10 Keep Your Newsfeed Updated
Increasing student engagement is vital for keeping your website alive. Adding a newsfeed section to the website is the perfect way to keep students informed about special school events, class trips, and other important activities in the school community.
Newsfeeds are excellent channels to present information, share short articles with parents and students, and improve education quality. You can even assign writing and editing tasks to students to keep them interested in your online activities.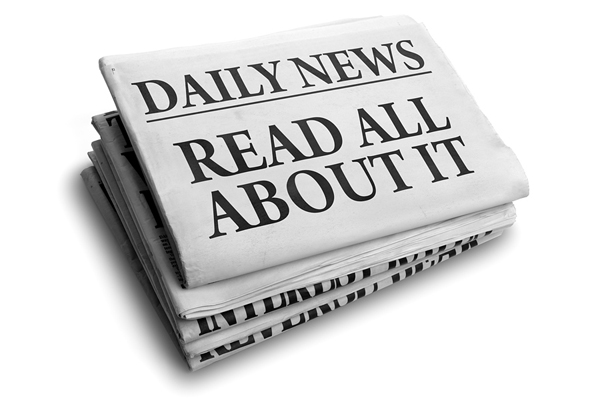 #11 Add a Calendar of Events
The school calendar lists all the upcoming events and deadlines for current students, prospective families, staff, teachers, and alumni. Remember that the school calendar is one of the first things students visit on your website. So, you can spice it up with a couple of interactive events such as carnivals and festivals, school plays, art contests, field trips, and family feasts.
Regularly update the calendars by adding new happenings to keep the events calendar relevant. You can also use the calendar to notify students of deadlines and exam dates.
#12 Update Your Digital Photo Gallery
An image is worth a thousand words. Now imagine how much a gallery of pictures and videos is worth. You can use a few stock images to make your blog posts look beautiful and professional, but they do not reveal your school spirit.
Try posting photos of facilities (including the gym, classrooms, café, labs, and art studios), virtual tours, or even video testimonials from students, parents, and guardians. This is how to build a brand reputation and show prospective students what it feels like to study at your school.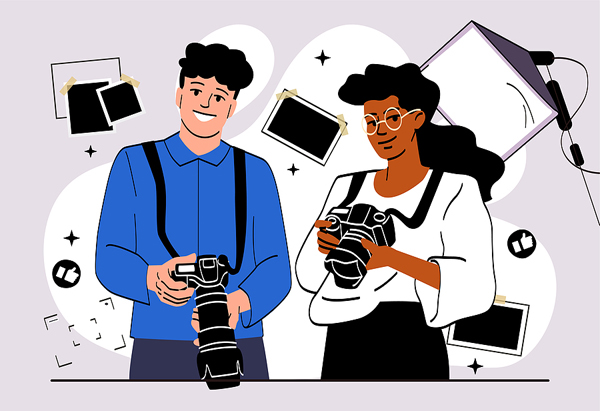 #13 Give Your Faculty Members a Proper Introduction
Most school websites provide information about their teaching staff and faculty members, including names, titles, and contact information. You can offer additional information like brief biographies, areas of specialty, and students' experiences and stories with every teacher.
#14 Don't Forget Your Contact Info
A contact page is a necessity for any school website. This page includes the school's address, phone numbers and email addresses, driving directions, and perhaps an interactive campus map. You can also add a link to your social media pages, where people can find details about your school, including activities, reviews, and testimonials.
#15 Share Your School's Vision
The next tip is adding context to distinguish your educational institution from others. This part may include the school's historical background, a mission statement, and perhaps notable awards to help showcase your flourishing community.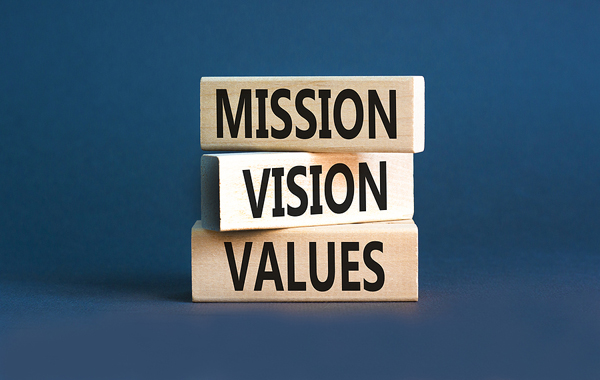 #16 Introduce School Programs
The school programs and academic opportunities your school offers are possibly the most significant information that website visitors are interested in learning about your school.
Offering extracurricular activities is an excellent opportunity for students to participate in group work and learn to collaborate. If you host special groups, clubs, and organizations, provide information about their activities, requirements, and purpose.
Top School Website Design Examples
Here are three school website design examples you can use as a source of inspiration:
The August Martin High School website offers an appealing visual narrative about the fantastic school, featuring images of the campus, classroom environment, and students.
The well-crafted website design combines shades of yellow and blue across the entire website to create harmony with the school colors and school logo. The homepage includes quick links for parents, students, employees, and the school community to make navigation more efficient.
Platteview's website is another example of a great school website design, combining the school's color scheme and logo to reflect the school's vibe. The homepage offers quick access to all the other pages and encourages students to learn more about the institution.
Mary A. Otondo is the perfect example of an intuitive, welcoming, and eye-catching school website design that appeals to all website visitors. The website slider on the first page showcases all the school's activities on a single page for new students.
The school website design also includes a virtual tour for individuals seeking a multi-dimensional experience.
Bottom Line
A good school website ensures your brand reputation. School websites are the perfect communication channels with potential enrollees and a great way to impress first-time visitors.
You can use the tips above to improve your site's performance in every aspect, including functionality, devise-responsiveness, navigability, page speed, and content quality.
But if you are looking for the perfect school website, you need more than a few tips! And we can help you get it done. Here at School Webmasters, we offer a comprehensive school marketing solution, from web design to social media management, website maintenance, logo and design services, and more.
You can easily get a quote right now or contact us (call 888.750.4556 and speak with Jim) and let us point you in the right direction.