In the blink of an eye, Covid-19 has significantly changed how we interact. Although the pandemic has halted classes around the country, the work of educational leadership is increasing exponentially. In the era of social distancing, you'll need new tools, new approaches, and new processes to overcome the challenges schools face in internal communications, stakeholder engagement, and alternative learning delivery. Video conferencing has emerged as a key element of all three.
Video conferencing gives you the opportunity to see and communicate with your team as well as opens possibilities for teachers to connect with their classes. But which platform should you use? What is the best approach? How can you mitigate security and legal issues? We'll tackle these questions and more in this installment of the School Communications Scoop.
Video conferencing has been seen as a boon to collaboration. But as many are learning in recent weeks, video conferencing isn't all rainbows and sunshine. First, there's the technical aspect to overcome. We've all had awkward situations of participants being muted, video not displaying, freeze-ups, and other glitches. Some of these are systems-based, but many are due to user error.
Adjusting to the subtle differences in the flow of conversation in video conferencing takes some time as well. Back-and-forth exchanges can be a bit trickier to navigate, causing the speaker feed to look like a tennis match of alternating faces. Many are adjusting with bored kids playing in the background and dogs hungry for some attention. Trying to set up a good space in your home can be a challenge. For some, the huge amounts of data being chewed up is also a serious issue. And the list goes on.
Despite the obstacles, video conferencing is here to stay. Even before the Covid-19 pandemic, the video conferencing segment was increasing in quality and usage. The relatively low barrier to entry also drove a swarm of newcomers to the space. While that results in more options for you, it also means more possibilities to consider.
To help you implement or augment your school or district video conferencing plans, we'll offer an analysis of a few of the main options. We'll discuss Zoom, it's main competitors, and then some other options you already have at your fingertips.
Please remember that you will need to consider legal impacts for any usage that involves students. Talk to your district leadership and legal team to ensure that you are in accordance with policy and law. You will likely need a specific approval of some kind, but—at the very least—you should consider a basic family notification.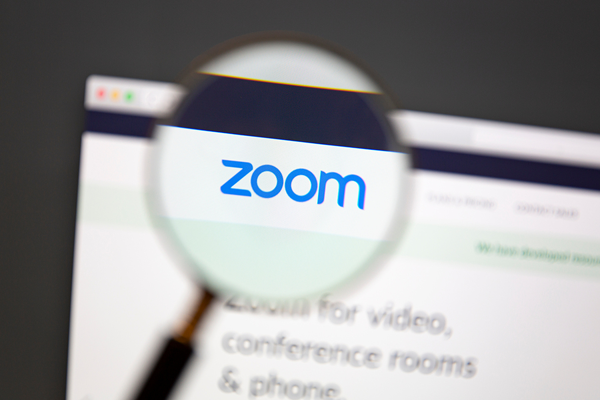 Zoom
The hands-down leader in the space right now is Zoom. The company has reported that its number of average daily users in December was 10 million. Just one quarter later, that number has skyrocketed to 200 million. Despite some questions around security, Zoom's widespread use is a testament to the ease and efficiency of the platform and strong feature options.
Zoom's free-mium model usually leaves most wanting to upgrade to a paid subscription. The free level will allow up to 100 participants on a call and unlimited one-on-one meetings, but group meetings are limited to 40 minutes. However, the company has recently created a temporary waiver of the 40-minute rule for education accounts, so check that out. This makes it the clear best choice for schools.
All basic features are unlocked for as little as $14.99/month, so once this crisis is over, it will generally be affordable and worth it to upgrade. However, if you plan to conduct board meetings or all-school/all-district calls though Zoom, you'll need to dive deeper into pricing and compare against competitors on options such as large meetings, storage, video webinars, and more. You don't want to find out mid-meeting that your plan isn't robust enough to handle your needs.
You also want to ensure that your Zoom meeting is safe. Be sure to familiarize yourself with the options, which include per-meeting IDs and enabling the Waiting Room to screen participants at the door. It's important to keep your Zoom version up-to-date and encourage your team to as well.
Competitors: GoToMeeting, WebEx, Microsoft Teams
These are Zoom's main competitors. My feeling is that Zoom is the way schools should go at this point, but here are some differentiators that may make you take a second look at others.
GoToMeeting offers similar functionality to Zoom, but without the free option. Their base package allows up to 150 participants, and they offer free cloud storage for recordings. That could make them a strong option if you're looking for a board meeting platform.
WebEx allows 100 participants on its free plan, which also features a 40-minute limit that has been temporarily lifted for COVID-19. It requires participants to set up accounts, which may become a friction point. The payoff is some added host-control features to enhance the sometimes free-flowing feeling of Zoom meetings.
MS Teams is perfect if you are already in the Office 365 universe. If not, you can get a free version. Security is stronger for MS Teams, but it also requires accounts.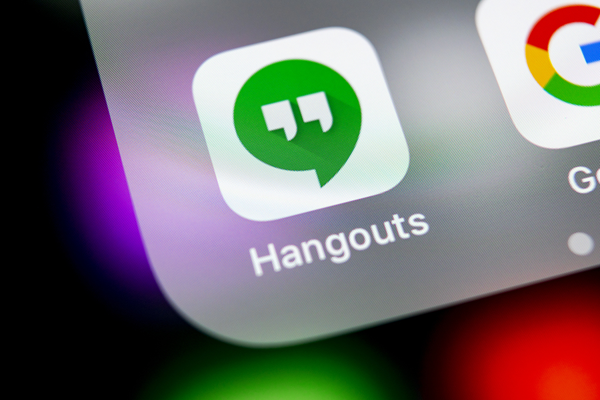 With so many districts taking advantage of Google Classroom and the tech giant's educational packages, Google Hangouts is a logical option to consider. The application was created to offer text, phone, and video chat—all from one central place.
A Google Hangout text group can accommodate up to 150 people, but only 25 can participate in a video call. In its version of screen share, the user has the option of sharing the full screen or selecting a particular window to display. That's a nice feature for those who feel naked revealing their crowded desktop to a group of colleagues. During a Hangout, the 10 most active participants of the moment are displayed at the bottom of the screen. Another nice feature is that Hangouts can also be recorded and shared for others to view later.
So, Hangouts might be a good option for your virtual team meetings, or teacher-based connections with students.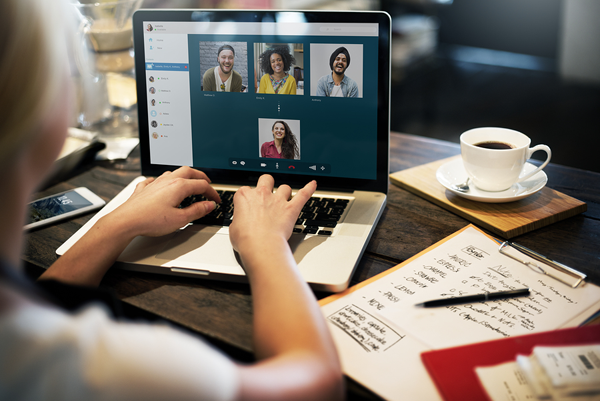 FaceTime
Apple users have the option of using FaceTime for virtual team meetings. Most use it for the one-on-one experience, but there is so much more capacity. In fact, FaceTime will actually allow up to 32 users in one video chat. See the "Add Person" button? Click away.
The functionality works for not only iPhone but also iPads and Macs as well. Phones need to be running iOS 12.1.4 or newer, and Macs needs to be on iOS 10.14.3 or newer. But even those on older devices should be able to jump in on the audio portion of a Group FaceTime. Depending on the nature of your meeting, you can tap on the Effects button to use Animoji or Memoji and add funny effects, such as turning yourself into an animated character.
Facebook Live
Facebook Live is a great tool to use in certain situations—namely, external communications. It's a perfect option for school-based and morale-boosting messaging. While FB Live is one-way communication, viewers using the comments can engage and interact, so be sure to ask for comments, and be responsive to them during the recording.
If you want to allow teachers to use FB Live to communicate with your school audience, you will need to designate them as an admin on the school page. To prevent the headaches that can accompany that, you could opt to have your school page set up a Facebook Watch Party for a FB Live production by an individual teacher.
As always, be sure to follow all district policies regarding social media communication. Remember, if you create a new social media page right now, families have to engage it to be connected. Please make sure you aren't leaving students out. Stay in touch with your leadership to keep up with changes in social media rules in light of the pandemic.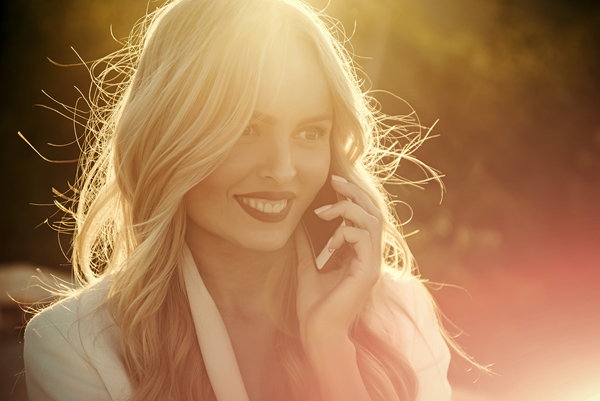 The phone
With the fascination over video conferencing, I know I might sound like a luddite here, but is there anything wrong with using your phone like… a phone? It's great that we can have these video options, but we can also just push 10 digits (or the saved contact) and be talking to someone. Don't forget to use that simple functionality any time you can. Not every conversation needs to be a video of you from the waist up while you're in your pajama bottoms. After all, pajama tops are pretty great too.
Posted by Greg Dorazio, School Communications Strategist
Greg Dorazio is a communications strategist with 15 years of experience as a reporter, editor-in-chief, and a school PR pro for both a rural and urban district. Now a communications consultant, he improves strategic storytelling through web, social media, design, and more for his clients in associations, public health, education, and small business.