It might be time to take the temperature of your stakeholders' opinions about your school. Is it a bit cold out there among your constituents or cozy and warm? You can't change perceptions if you don't know what they are. 
As an educational leader, one of your significant challenges is to develop strategies that deliver a positive message about your school to the community. Good public relations and positive perceptions are critical aspects of a successful school (and a successful administrator). They are almost as important as what happens within the walls of the classrooms. Without buy-in and the trust of your public, it can be nearly impossible to provide quality education to students regardless of the value of your cause. How can you influence public perception?
#1 Marketing Your School
First, find out what perceptions exist now. What do people know, or not know, about your school? Gather data from your staff and students as well as the community. You must find out what current attitudes are to affect change (or if a change is even needed). This can be as simple as posting a survey on your school's website and letting everyone know about it. Get Chamber of Commerce or other community organization members to complete it as well. Base your questions on the areas that are in line with your district's goals and mission.
Once you get a handle on what the attitudes and perceptions are, you can take a more in-depth look at how or where you are communicating those perceptions:
Are opinions being formed in the absence of readily available, accurate information (allowing rumor and gossip to run amok)? If so, give strengthening your communication channels top priority in your strategic plan.
Are perceptions (negative or positive) being formed based on comments and opinions shared by staff, parents, students, or media? If so, work on improving trust and communication with your internal stakeholders (staff, administrators, students).
Are perceptions based on personal contact with staff and administration? If negative rather than positive, take a hard look at whether or not you are communicating the importance of customer service with your staff. (How is your staff handling contact with parents, students, and community members?)
Your strategic marketing plan will focus on addressing the following critical questions:
What do you want perceptions to be?
How do you want your school to stand out?
What is unique about what you have to offer?
How do you promote your uniqueness?
Take steps to make sure your stakeholders are aware of the quality work that happens within the walls of your school. If you can communicate that effectively, you will create wholehearted support from parents, which will radiate out to the community at large. Positive perceptions will be established one day at a time, one person at a time.
Then, if declining enrollment is an issue, consider adding inbound marketing to your processes using the answers to the above questions in your strategy.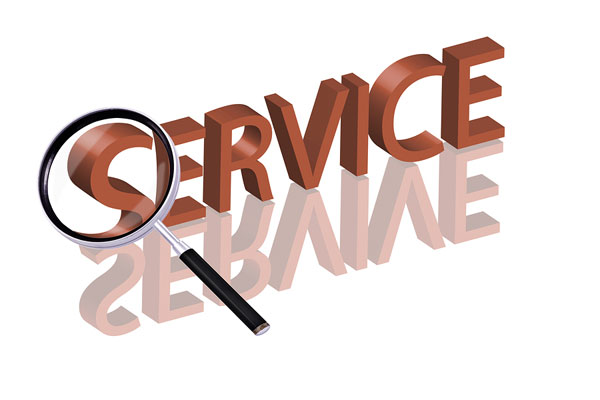 #2 Implement Outstanding Customer Service
Public relations is about your relationships with your public. Duh! But, what you might overlook is that one of the most important touchpoints with your customers is the level of customer service you provide. Excellent customer service is about having happy customers. Ideally, they are happy enough to sing your praises to their neighbors and friends who also have children who will be attending a school. But customer service isn't just about your external customers; it includes how your staff interacts and treats one another. So, we'll discuss a few obvious areas and provide links to more detail on how to implement great customer service in your school.
What are first appearances at your schools? Those first impressions, if poor, are tough to overcome. Customer service includes how your school maintains the grounds, how your buildings are kept up, how your signage signals your school's attitudes, and even your parking lots can signal a welcome or unwelcome first impression.
Your front office staff often provides that crucial first impression. What kind of impression do they make? This includes how they answer the phone (if they answer it or let it roll to an answering machine). How do they greet visitors? With a sincere smile or an irritated frown? Do office visitors feel welcome or like trespassers? The expectations of school leaders often establish these standards.
Your school website is a vital customer service resource in your efforts to meet your customers' needs when it is convenient for them. Be sure to populate your sites with any required forms parents need to complete; keep it accessible for those with disabilities; make sure it is responsive and easy to use from a phone; and be sure the most commonly asked questions are answered right there on your website.
#3 Message consistency
School branding and marketing consistency mean bringing a specific feeling to your customers through all of your messaging. This consistency includes the tone of your communications, the feeling you generate in your visuals and content, and the frequency in your messaging. A consistent and reliable stream of messaging across all your communication channels builds a strong, trusted brand.
A school brand, or any brand, is not a logo (which is only a visual expression of your brand). It is not a motto or slogan, and your school does not own it.
So, what is a brand? It is what people say about your school behind your back. It is the total of all the associations with your school and your staff. And, while it is not owned by you but by those who interact with your school, every contact matters. Whether that contact is online, in person, what they hear about you, what they read, and what they believe, your school is responsible for managing and protecting that brand.
If you allow multiple people at your school to control your messaging, you will quickly create flaws in your communications and content, which weakens your brand. The more consistent your messaging is, the easier it is for parents and prospective parents to recognize your brand and your strengths (without the need for excessive advertising or marketing).
Consistent branding and marketing messages bring you the following benefits:
Brand recognition and awareness: You'll be easily recognized, will save money, and will build trust. We like to buy from and use brands that we recognize. When we are unsure, we often select what is most familiar. Consistent branding creates familiarity.
Memorability: Repetition works in marketing and in the classroom; think flashcards and jingles. The more often parents see consistent and frequent branding, the more memorable your school will be.
Increased enrollment: Brand industry experts tell us that maintaining a consistent brand increases value and revenue. We associate a strong brand with positive feelings, and we act on those feelings. So, when you have a respected brand, your school will attract more students, and private schools can even demand higher tuitions based on their brand reputation.
Develop a set of brand guidelines, and ensure that everyone representing your school or referring to your school adheres to them. This includes coaches, teachers, principals, and anyone creating any form of representation, including stationery, websites, logos, mascots, handbooks, uniforms, signage, forms, and so much more. Brand guidelines include standards for tone of voice, social media posts, hex code colors, and font choices. (Brand guideline example)
#4 Be prepared for the next big issue
One of the biggest worries schools face today is addressing the issues around student safety. From a public relations perspective, this includes real threats as well as false alarms. Both require speedy and precise responses.
In an actual safety situation, the key is to deliver up-to-the-minute information. Parents and the media will expect your school response to be immediate and accurate. A crisis is no time to try to decide what to do next. You must have a clearly defined crisis communications plan in place long before an actual emergency exists.
Everyone involved during a crisis should understand precisely what is expected of them. Avoid confusion and possible tragedy by making sure your staff knows their part in any school crisis (also should include drills and role-playing situations several times a year). If you need help with this, check out CrisisGo, which has established some effective solutions to get and keep everyone on the same page.
#5 Creating community support
Schools are often a central hub in many communities, especially in suburban and rural areas. But over the years, these interconnected relationships have taken more work to maintain. As birth rates decline, fewer and fewer families have connections with the local K–12 schools. It's becoming more difficult to convince taxpayers to pony up for public school levies, bonds, and tax initiatives all while costs continue to rise, state budgets decline, and fundraisers deliver less revenue.
Building community support takes time and requires consistent, strategic processes. A school can't wait until the need is urgent. You must plan ahead. Even private schools must attract students from their surrounding communities, so while they don't depend on ballot initiatives, they do require a strong brand and community advocates.
One way to influence attitudes is to engage your local media. Find out who the education beat journalists are, and offer to provide them with a regular supply of stories. Don't expect them to find you, but reach out to them. Invite them to attend special events, and show your appreciation for their attendance.
Suggest story ideas that will resonate with their audiences (which will vary between print media, bloggers, radio, and TV). Consider writing articles for them, and invite them to edit them as needed. Be sure to include photos for them to use. Get to know their needs, and find ways to provide content they can use. Would a weekly broadcast by a school administrator be helpful? Would sending them a copy of your monthly newsletter help keep them in the loop and suggest topics the community would enjoy?
Today's journalists are wearing many hats, and as print and radio budgets shrink, journalists must cover more and more beats. Become a valued resource, and watch your positive school coverage skyrocket.
Put public relations to work for your school
Public relations efforts are the unsung heroes for creating powerful influence. It takes time and typically isn't inexpensive. Only the largest of schools, or more elite private schools, typically have a public relations specialist on staff.
But what if you could change all that? What if you could have an invested member of your community wear that public relations hat for eight hours a week (or more)? Imagine what they could do while focused on creating a groundswell of influence for your school?
This is now within your school's grasp. School Webmasters has developed PR4 Schools. We hire, train, and consult with a member of your community to provide public relations services, focusing on the unique needs of your district. Affordable. Effective. Easy to implement. Because we take on the work of making it happen. If you are interested, contact us at 888.750.4556 and ask for Katie Brooks, PR4 Schools manager, to find out how this can work for your school.
Bonnie Leedy, CEO, School Webmasters, LLC.