Just like a fast food chain or a car company, schools need to market their brand. Every year, fierce competition over attracting the top students is fierce, which is why schools need to showcase their values.
Of course, every school and organization in the world wants to do that. That's why they set up websites, create social media accounts, and start talking about their great school and excellent programs. In most cases, they fail.
Why is that? Because with so many pages, websites, notifications, and emails, their message gets lost in the noise. Plus, they usually don't know their audience, their goals, and their challenges.
What's the solution? A reliable school marketing strategy. Here's why.
Why You Need to Work on School Marketing
There are many reasons why a marketing strategy can completely change the game for your school. For the sake of brevity, we'll only mention six.
#1 Helps You Stay Ahead of the Curve
With schools constantly competing for new talent, it's critical that your marketing is effective, systematic, and targeted from the start. First impressions are everything! If your marketing isn't strong enough, you'll have a hard time outperforming other schools that do a better job marketing their institution.
What makes your school stand out? Is there something you're particularly proud of or have recently accomplished? Consider what makes your school unique, and incorporate it into your marketing strategy. If you don't impress potential students and their parents with your marketing strategies, those students will never walk through the door and see why your school is right for them.
#2 Attracts Top-Rated Teachers
When a teacher wants to move up the ladder, they will not only search for schools that seem like the next logical step in their career, but they will also search for schools that share their values and dreams. With smart marketing strategies, you can present your school as the perfect platform for teachers who have developed their skills and perhaps even achieved great things. This will surely attract highly qualified teachers who are excited about your project.
With so much competition for students, teacher quality certainly plays a crucial role in attracting promising students. After all, what is more important to parents than seeing their children learning from the best in the region or even the country?
Download our FREE eBook: How Successful Schools Market Themselves.
#3 Helps You Engage with Parents
In this day and age, parents probably won't spend all day reading long website articles about the benefits of your school. You need a marketing strategy that captivates them from the start and shows them right away that you're the real deal. Remember, with all the distractions like social media; you're in serious competition for parents' and students' attention.
As a result, parents spend little time researching their child's school choice and probably even less time visiting schools in person. In other words, they don't want to search for information. They want the information to come to them. That's why optimized school marketing strategies can put clear, understandable facts right in front of parents.
#4 Portrays a Positive Image
Working on a school marketing strategy will automatically boost your brand image, but keeping your ideas, color combinations, and layouts consistent is critical. Doing so will increase your school's visibility and create a positive impression. Many schools hire marketing and branding experts to design their logo and PR for them.
It's best to establish a general guideline for branding so that the message remains consistent across all touch points. That way, you have a clear focus when creating marketing materials and can ensure consistency throughout your marketing approach.
#5. Helps You Spend Wisely
A solid marketing strategy ensures that every dollar spent on marketing campaigns is spent wisely! We know that budget can be a limiting element for many schools. Therefore, developing an effective plan is critical to making the most of your resources.
An experienced marketing team can also save you from wasting money on ads and tools that yield little return and aren't tailored to your target audience.
#6. Creates a Clear Roadmap
Marketing can help you determine where you are now, where you want to go, the key target audience, and what is achievable in the short and long term. Based on this data, you can create a step-by-step plan for getting there and assign tasks to those who are right for the job.
Again, your budget is not unlimited. So you can not just spend money on something in the "hope" that it will bring you more enrollments. You need to know what the money will be spent on, who will be assigned the task, and how far along you are in the process. All of this is possible through marketing.
14 Steps to Successful School Marketing
Now, it's time to talk about the actual steps you must take. There are 14:
1. Get to Know Prospective Students
First and foremost, you must define the perfect student for your school. Not every child is a strong candidate for one of your services, so determine the key demographic that you want to attract.
You want students to be enthusiastic about their chosen curriculum. You want kids to interact with their classmates and professors. You want learners who complete the course and succeed beyond their greatest expectations. They share many common traits and problems and even pursue similar goals.
Ask yourself:
What are the challenges they face?
What are their goals?
How can we help?
Once you have identified and recognized the ideal student, you can align your marketing strategies accordingly and present yourself as the "perfect path to the goal."
2. Develop a Centralized Plan
A common challenge is splitting marketing among so many departments and teams. In most cases, creating a central marketing team or hiring a third-party marketing expert to work on a major plan is better. That way, no member or department will go rogue, and it'll be much easier to track your progress.
Plus, as you move forward, you'll know what's working and what's not, allowing you to avoid outdated tactics and maximize your efficiency. In addition to a centralized plan, establishing key performance indicators (KPIs) will help you measure every process step.
3. Determine Specific KPIs
It's impossible to track progress if you don't know what to measure. Also, you can't use the end goal as a KPI. For example, if you want to increase student enrollment, you can't measure progress based solely on enrollment numbers because you'll have to wait a long time to determine whether the strategy worked. You want to access the data sooner so you can make adjustments.
You can use many KPIs for your school, but make sure to include these three:
CTA conversion: How many visitors contact you, sign up for events, arrange meetings, etc.? In other words, how many decided to take action after seeing your marketing materials?
Traffic sources: Are they finding and visiting your website organically? Or are you attracting them through email, social media, or paid advertising?
4. Provide the Solution
Now that you know the general profile of prospective students and parents, their challenges, and their goals. Using the right words in your marketing strategies and highlighting how you can solve their problems effortlessly, you can turn a casual visitor into someone genuinely interested in your school.
Yes, you can talk about the fun campus vibe, flexible schedules, online courses, and past successes, but all of that is normal and expected these days. Students and parents want to know how your school can solve their problems and get them where they want to go.
Think about how you can specifically solve their problems and highlight that in your messages. For instance, if money and tuition are high-priority issues for your audience, you can highlight your affordable courses and financial aid plans.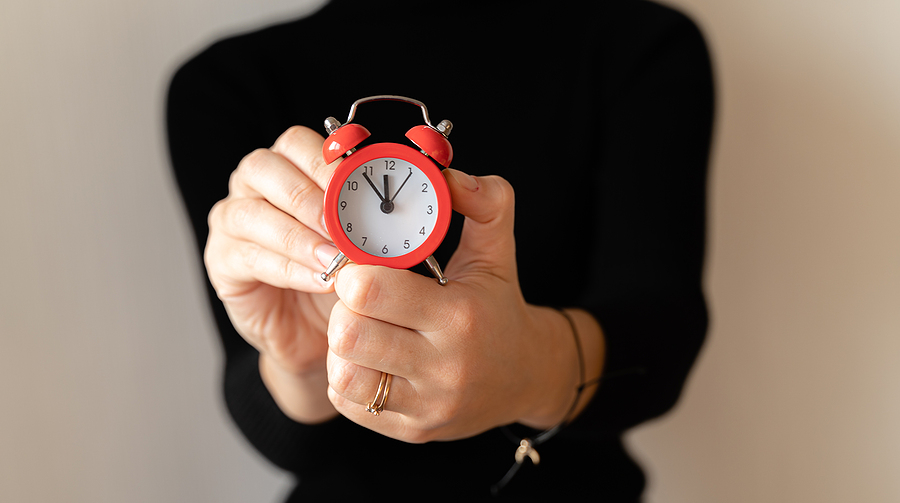 5. Develop a Detailed Timeline
A detailed schedule is essential. A proper timetable will keep you and your team on track and allow you to monitor your project's progress. How can you measure progress if you don't know where you are with the project?
Education is usually based on detailed planning and staying ahead of the curve. Just as a skilled teacher always plans their classes ahead of time, you should align your marketing strategies with the school schedule, always keeping one step ahead of the competition.
6. Boost Engagement with Parents
Your school probably has a website and several social media outlets, but are you making the most of them? Remember, we are in the digital age, and most, if not all, interactions with prospective parents and students will take place online.
Optimizing your social media activity on sites like Facebook can significantly increase positive interactions with parents and students. This way, you can spread the word about your school's perks and build a more positive relationship with parents.
7. Revamp the Social Media
Before you talk about boosting engagement on social media, you need to get more followers and visitors. That requires a significant overhaul of the format and content of your posts.
Here are some pointers:
Show what you stand for. Whether it's a workplace or a school, millennials and Gen Z kids have a social conscience and care deeply about institutions that strive for more than profits.
Talk about successful alums. Education is fundamentally an investment. Prospective students place a high value on your school graduates' career success. Highlighting alum accomplishments on your social media is a great way to support and stay in touch with former students while attracting new ones.
Talk about your school's achievements. Are your students and teachers conducting important research or producing novel works? Share it. Many schools are segmented, and the marketing team has too little contact with faculty to know about the wonderful work being done on campus. Teachers and researchers may not be great at engaging with the general public, but marketers are masters of the art. Use your skills to recognize faculty and students and show your level of quality.
Give a tour around the campus. Is your campus visually appealing? Show it off on social media. While campus vibe may not be the primary deciding factor, it can impact decision-making. You can also showcase student activities, competitions, and sports events.
Create dedicated Facebook groups. Usually, it is better to use Facebook groups instead of pages. You can create an alum group, a sports group, and even a group for parents.
Use specific hashtags. According to Gartner, more than 83% of millennials prefer user-generated content over anything else. Hashtags play a huge role here, and you can leverage that to create a reliable social media brand for your school. You can create specific hashtags for your school and encourage viewers to share them.
8. Revamp the Website
Your school's website will undoubtedly be the initial point of contact for parents who want to know more about your school. It is the ideal location for highlighting your unique benefits to prospective parents.
Therefore, your website can significantly influence your school's brand, and it is well worth spending on an excellent web design. Of course, you may not have the time, infrastructure, or money to manage the website in-house. That's why many schools hire professional service providers to handle this task.
But it's worth it because the user experience is key to marketing your school. Almost 80% of visitors quickly leave a poorly designed website and look for another source of information. Plus, 47% do not wait more than two seconds for pages to load.
If one of these applies to your school website, it's time to redesign the whole thing:
Your website is at least two years old
It's not on the same level as the top schools in the country
There are problems with navigation
It's not mobile-friendly
That brings us to the next point.
9. Don't Forget the Smartphones
We all know how much millennials and Gen Z kids love using smartphones, but did you know that 20% of millennials and 78% of Gen Z users consider their smartphones their primary devices for accessing the internet?
Your website needs to be super responsive and mobile-friendly. Otherwise, a large portion of incoming traffic will see a cluttered and unfriendly website and leave as quickly as possible. You cannot afford to skimp when optimizing your website and the user experience.
Use a data-driven approach when building your website, and make sure you have experts on your team who know how to design UX successfully. Given the importance of school websites to your marketing efforts, you need to ensure that your website can convert visits into enrollments.
10. Videos Are Powerful
Since most people like to learn by watching, videos promote brand exposure.
In fact, most people prefer watching videos to reading blog articles. However, that does not mean you should stop creating blog content.
Blogging is an essential component of many effective marketing plans. Adding a short clip to your blog material gives users another medium to get to the information and allows them to notice things they skipped over when reading the article.
Video marketing is incredibly effective because it improves your school's character, lets users interact with you more effectively, and helps you communicate with them on a more personal and authentic level, which isn't easy to do with text.
Fortunately, it's not hard to record and create video content. Smartphones have excellent cameras, and even a 1-minute clip can have a significant impact.
11. Create Fun & Informative Content
You can turn almost any idea into an attractive video clip. When brainstorming, consider your target audience, challenges, and goals. If you decide on an insightful, informative clip, you can discuss their concerns and answer their questions. Just be sure to give the video an eye-catching title, such as "The top ten questions all parents have."
You can also take a virtual tour of the school, meet staff members, discuss typical questions potential students might have, and walk them through the application process point by point. The ideas are limitless.
By giving students behind-the-scenes looks, answering common questions, and showing them your facilities, they'll become more familiar with your school and be able to envision themselves learning and studying there, even if they've never been to campus.
Videos also help users stay on your sites longer to learn about your school. When users spend more time on your website, it signals to search engines that you're a credible source of information. As a result, your school will indeed appear in higher rankings.
12. Develop a Reliable SEO Strategy
SEO is a long-term strategy that many schools lack the time and money to implement. Analyzing and using keywords in your platform's title tags and meta descriptions, as well as creating relevant, engaging content, are just some common steps you can take toward your school site's search engine optimization. Many schools overlook SEO since the results are less immediate than paid Facebook ads.
Many schools devote much time and attention to the website and content but know little about the underlying metrics. You can use Google Analytics to see how your school's website is viewed.
Google Analytics provides a lot of information that can help you determine what's working and what's not. With Google Analytics, you have access to all the data, such as which pages are viewed most often, what the primary source of inbound traffic is, what the return rate is, what the click-through rate is, and what visitors are searching for.
13. Dedicate Time & Monitor Your progress
Do not go blindly forward, hoping you'll get it perfect on the first try. You need to stop every once in a while and check to see if you are on schedule and on budget. It's best to schedule these review sessions to go over the project's different parts. Make sure there is enough time between sessions because, as stated earlier, the results may not be immediate and you don't want to change anything prematurely.
To properly optimize your school website, you must regularly put some time and work into it. This is understandably challenging for you, as you and your team already have your plates full with major responsibilities and commitments. Many schools solve this problem by outsourcing website optimization to a reliable website service provider with the time, expertise, and infrastructure to do the job right.
14. Outsource Your Marketing
We touched on this briefly in the previous point, but it's worth mentioning again. Schools often consider their limited budget and decide that the most sensible marketing strategy is to work internally.
While this may yield short-term success, it does not make sense in the long run because school marketing requires expertise, time, and infrastructure that is usually hard to find in a school. Even if you have tech-savvy people on your team, that does not mean they know marketing. Those are two completely different things.
Besides, your employees are already busy with their primary tasks and do not have free time for school marketing.
So, What's the Solution?
Well, you can hire a website service provider that has all the infrastructure and expertise. Plus, they will save you a lot of time and costly mistakes.
Luckily, you don't have to look very far because that's exactly what we do here at School Webmasters. At School Webmasters, we can help you understand your competition and design a roadmap that will put you well ahead of the curve.
You can easily get a quote right now or just contact us (call 888-750-4556 and speak with Jim) and let us point you in the right direction.