Do you ever feel like your school public relations plan is missing something? Take a look at your school-parent community partnership. How often do your students' families come to your school? Do they have reasons to look forward to their time on your campus?
While living in Anchorage, Alaska, some years ago, our oldest child attended kindergarten at Northern Lights ABC Elementary School (NLABC). Once a month this school would invite students' families to attend an assembly. During the first half of the event, there would be a performance by one of the grades based on a patriotic theme. During the latter half of the assembly, the principal would present academic and citizenship awards to students. We enjoyed their reading program awards, and my daughter worked hard to meet checkpoints during the year in order to finally get a special t-shirt for reading over 5,000 pages.
My husband and I enjoyed going to the school to watch our daughter receive an award or perform in an assembly. At the assemblies, we met our daughter's friends as well as their families. We also marveled at how much the school managed to fit into a kindergarten day. Since that time, we have had children attend seven different schools in three different school districts. To be certain, every school has its strengths and weaknesses, but every time we move, I can't help but compare our new school to NLABC school. Their parent engagement was exemplary.
According to Joyce Epstein of Johns Hopkins University, there are six types of involvement in a school-parent community partnership: parenting, learning at home, volunteering, communicating, decision making, and collaborating with the community. A successful partnership offers a broad range of school, family, and community opportunities that engage all parties and, most importantly, meet students' needs. Epstein affirms that these partnerships are not add-on programs or independent projects—they are effectively integrated with school goals and overall district goals.
Creating frequent opportunities at the school to engage parents (and grandparents too) refreshes your school public relations, helping families feel connected to your school. In general, parents enjoy supporting their children by attending events in which they were involved in one way or another. According to Epstein, parent, family, and community involvement means different things to different people. Here are some ideas of activities you can hold at your school that will foster parent engagement.
Six Typical Ways to Engage Parents
The Usual:
Open houses: These are typically well known, expected, and pretty much a staple on any school calendar. These events give families a chance for school orientation at the beginning of the school year.

Assemblies: As I mentioned above, assemblies give schools a chance to strengthen school brand and public relations by showcasing combined efforts of faculty and students, sharing a wide variety of messages with the families and classmates—either through spoken words or music. These events can vary based on age group, but all schools benefit from well-run assemblies.

School tours: Try offering monthly tours on a set date. Benefits of establishing a set time for tours limits disruptions to classroom time, allows for your office to professionally direct prospective students and their families, and shows that you set a priority on welcoming in new students.

School lunch: Be sure your students' families know they are welcome to join their students for lunch during school. This is a great opportunity for parents and grandparents to feel connected to your school. If your school isn't open for lunch, schedule a special day to invite parents or grandparents to join their child for lunch.

Student presentations: This is a great chance to showcase artwork, research projects, or classroom projects. Some schools do "waxless museums" as an event where students share their research on a historical figure or host a "Greek night" after their sixth-grade class has finished their unit on ancient Greece.

Thank volunteers: Encourage volunteering by hosting an appreciation luncheon. At the end of the year, take time to thank volunteers by hosting something, such as a luncheon, for them at the school.
Eleven Exceptional Ways to Engage Parents
The Less Usual:
Alright, here I'm going to break off from the traditional hum-drum ideas with a variety of ideas for school events for all ages. This is not a comprehensive list because honestly, the sky's the limit with the possible events you could host to strengthen parent engagement at your school.
Host a new parent event: Have you ever heard of "Cookies and Kleenex?" This type of event invites parents of kindergarten students to gather together just after they've dropped off their students for the first time. Parents visit as well as meet the school's PTA or PTO board and administration. As parents meet and bond with other parents, you can use this time to encourage volunteer work and participation.

Plan for dinner at the school (food trucks or cafeteria style): If there is one thing that brings everyone together, it's food! Meals can be a great way to foster a sense of community. Maybe plan a spaghetti night coupled with an evening STEAM (Science, Technology, Engineering, the Arts, and Mathematics) performance, or ask the PTO to bring in pizza to sell at a planned math night. Our local elementary hosts food trucks during parent-teacher conferences, and the whole community loves it!

STEAM nights: Check out this announcement and upcoming event example from NLABC in Alaska:

"Alex Zerbe, The Zaniac, will kick off the NLABC February Science month with STEM shows for students grades 1–8 during the day. That night the theme will be different, and you won't want to miss it. Bring the family and join us for a special Evening Show focused on Arts & Literacy that is just plain fun! Seating is limited, so order your place in advance using the form available. You can preview Alex's Zany Show @ http://www.amazingschoolassembly.com/come-alive.html or by Googling for 'The Zaniac!'"

This is a great example of a school that understands how to create a marketing buzz for school events.

Community enrichment events: School public relations are built on positive school-community interactions. Here are a few ideas of ways your school can participate and facilitate community events

Free Adult English Classes—Some school districts offer free community classes. Would your community benefit from free adult English classes? As part of his undergraduate requirements at the university studying Spanish, my husband volunteered as a class instructor in such a class. We both loved it. This is a fantastic way to bring in parents of ESL students.Group volunteering—Consider organizing a school service project that helps contribute something to the school (such as a new coat of paint) or in the community (such as a night serving dinner at a homeless shelter).Parent Education Events—The PTSA for Ridgefield High School partners with Ridgefield Public Schools and the community to host parent workshops for "Parenting the #Selfie Generation." These events are open to all parents and are a great way to form positive relationships with parents.

Invite parents (and grandparents) to teach:

Professional volunteers —Schools usually host assemblies by local professionals, such as dentists who share tips on proper dental care. Here's the news page snippet about a recent event at Ridge Ranch Elementary School at the Paramus School Public Schools district:

You don't have to stick to dentists either. Why not take a survey of the professions and experiences of your students' families to discover what other knowledge could be shared at the school?
Art class volunteers— Some school districts have elementary art classes taught by trained volunteers who teach in individual classrooms for about 40 minutes each month. It is a beautiful way to involve parents while opening up the world of art to students.
Guest speakers— What better way to start or end a unit on World War II than to invite a veteran to come and speak to the class? Networking with families and community members can create lots of opportunities to bring real-world experiences into any classroom.


School enrollment events: Certain events can serve the primary needs of your district, such as events that promote enrollment. In our experience, public schools don't take advantage of enrollment events to market their schools the same way charter and private schools do. But, as a public school, you're fighting for enrollment just the same as they are. Events targeted toward prospective students help your school showcase your school's strengths, bringing in potential students and their families all at once.

Dances: These events are great for socializing and bringing school community and family together in positive, fun ways. My daughters especially enjoy these events every year at all levels—elementary, junior high, and high school. Our local elementary school hosts a daddy-daughter dance in February around Valentine's day. The girls love getting dressed up, and it's a wonderful way to get dads and other father figures to visit your school campus and show their support. Other examples of school-hosted dances could be:

Youth dance
Family dance
Sock hop

Talent shows: Host your very own "Our School Has Talent" show. These can be low-budget but high-yield when it comes to your school marketing and public relations. Watch students come out of their shells and comfort zones and be amazed at how this event brings the community together. Added bonus: Videos or live stream from your talent show even makes for great posts on your school social media pages.

Engineering night: Many parent engagement ideas center around the arts like concerts or plays. Here a couple of unique ideas for bringing parents and students together on your campuses.

Lego challenge night
Straw roller coaster activity


Exercise/outdoor activities: Schools that focus on the child as a whole know there is more to education than the core curriculum. Let your physical education teacher take the reigns and organize an activity for students and families that will get their hearts pumping. Here are a few ideas:

Yoga or Zumba Night
Archery event (contact your state's game and fish department for information)
Obstacle course activity (indoor or outdoor)

Games or movies: In addition to parent engagement, these events and activities can be ways to fundraise for your schools or participate in community service. In my experience, movies and games are a great way to bring people together. Here are a few more ideas for parent engagement that you could tie together with a larger purpose for your school

Game or Checkers-and-Chess night (admission could be a classroom-needed donation or a new book for the library)
Carnival (host game booths and a raffle to fundraise for your school)
Movie night (admission could be a non-perishable food item for local food pantry)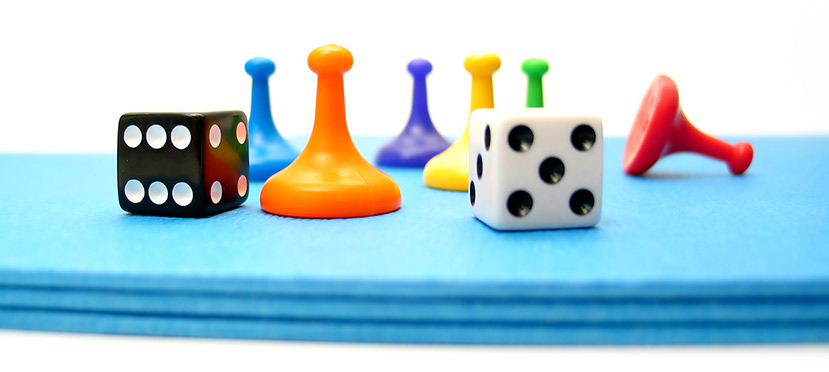 Because of the importance of parent engagement, the National Network of Partnership Schools (NNPS) has recognized over 600 schools since 1998 for their programs and practices that encourage community and family involvement resulting in students' increased success in school. Project Appleseed challenges school communities to ask school boards, city councils, mayors, state representatives, or governors to issue proclamations recognizing National Parental Involvement Day, which is on the third Thursday of November.
Among the multiple benefits of active school parent engagement is the following hallmark statement based on research from Child Trends: Students with parents who are involved in their school tend to have better academic performance and fewer behavioral problems. They are also more likely to finish high school. According to KidsHealth.org, students whose parents and families take an interest in their education get the message that their scholastic efforts are of value.
Every school looks for new and better ways to help parents catch the vision of being involved and invested in their school. If you feel like your school's parent engagement could be better, seek input from your staff and school community. What events would they like to see at the school? 
As you engage parents, you build stronger relationships. The good times they have on your campuses translates to good will toward your school. Remember, as your school offers consistent events for parents (and grandparents too), it renews your school public relations and helps families feel connected to your school.
Emily Boyle, School Content Specialist