Why does getting the media to cover your school event seem like such a Herculean feat? It doesn't have to be! As long as you're willing to tweak your mindset, align your tactics, and show some patience, the rewards can be huge.
Who am I to help you make this happen? I'm one of those journalist-turned-school-PR guys. So, as a reporter and an editor, I made the decision to cover negative stories about schools. Many, many times. Positive stories, too.
When I was in charge of those news decisions, I hadn't worked in schools before. I didn't always fully understand the culture, the language, or the system. When some story ideas crossed my desk, I didn't know the importance they had to the school system or even to our community. When I understood the story, I was more likely to get it assigned. That usually happened when someone took the time to give me some context and explain it- concisely. Remember, news decision-makers are being pitched stories constantly—a clear understanding of a story and its impact helps move it to the top of the pile.
When I moved to a school district PR role, I had to learn how to nicely ask former coworkers and their competitors to cover our positive stories. I used what I knew about their workflow to increase my likelihood of success. And some of those insights are what I'll share with you in this post. So, let's get in the trenches together to tackle this topic.
Download our FREE eBook: A Crash Course in Public Relations for Schools
I'll offer some general relationship building and overall best practice advice in another post, but for now, let's get a bit more specific. We'll break down the core nuts and bolts of strategy and executing a basic media request. It boils down to three elements: What, Who, and How. In this case,
What is the story or event we are asking to be covered.
Who is the particular media outlet or journalist we are asking to do the covering.
How is the way we ask for the coverage of the What by the Who.
What: Story/Event selection
Yes, I know that amazing things happen in your building every day. Every. Single. Day. After all, you are in the business of changing lives, molding minds, building character—of course, this stuff is epic! And yes, anytime one of those things happens, or every time there is a great fun thing for the kids, it would be wonderful to see it on the news. But that's simply not how the news game works. You have to be okay with that so you can learn what might be newsworthy to help you select what you send on to the press.
I say "might" be newsworthy, because it can be a moving target. In general, what I mean is you should learn what kind of stories might draw media interest. But whether it actually becomes a story is also fairly relative to the rest of their world. While there is no such thing as a slow news day, there is always competition between potential stories. In fact, good journalists know that they must be advocates for their own stories to increase the likelihood of getting top billing. So things well beyond your control can affect the outcome of your pitch. I can't even estimate how many times I had a reporter scheduled to show up and then they had to bail at the last minute—or how many times in my reporting days I was the one doing the bailing.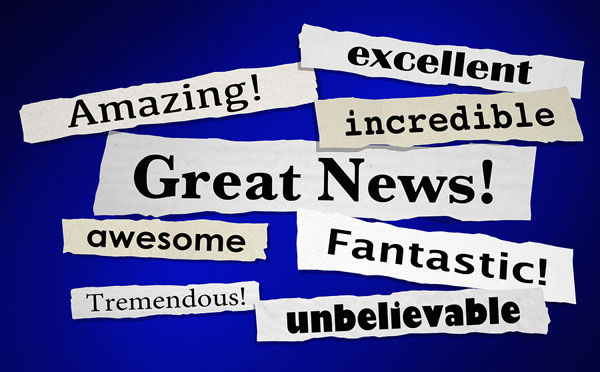 This newsworthiness is somewhat captured in the concept of having a "newspeg." A newspeg is what makes a story timely or relevant—events or stories that are on trend (for education and/or news), innovative, involve the broader community or giving back to the community. You won't always have an explicit newspeg. Some stories are just good people stories—but that also makes them less likely to be covered. See how that works?
For example, Wacky Hair Day is a lot of fun and might have some visual appeal (another key element), but there's no hint of a newspeg for even the most fluffy-news-minded reporter. If your event is an assembly with a speaker giving a talk, it won't be very visual, so it may not get good response. Of course, if your speaker is Dwayne "The Rock" Johnson, then, yes, you'll probably get some media attention. If the speaker has a particularly compelling story that connects to a broader trend issue, that might also be a draw.
Here's a great example of a story that gained strong interest from my neck of the woods. Henrico County Public Schools, just outside of Richmond, Virginia, set the internets on fire a couple years back when they did a signing day event. Now, your typical signing event features the high school's best student-athletes in their new college merch, with a row of grinning dads and athletic directors in the background. But Henrico's event featured the school's best workforce-ready students—in their hardhats and new uniforms—signing contracts for the jobs they were about to start. The moment was perfect, as districts across the country were seeking ways to highlight career and technical education programs. In one visual event, HCPS elevated CTE program success with the veritable pinnacle of high school—the college-bound student-athlete. Absolutely brilliant. It was picked up by the media and had solid viral activity on social media platforms.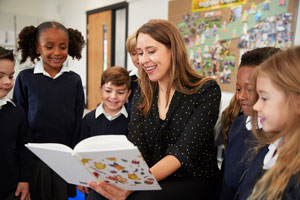 You don't have to set the bar that high for yourself before you reach out to the media. Think about some good examples of interactions in your school. Read Across America Day brings the high-profile mayor in to read to your elementary school students. Your school nutrition team delivers meals to students in the community during the summer. An English teacher at your high school runs an annual ultramarathon as a way to raise funds for scholarships. These are all real things I encountered in different districts. You know what makes your district special. Tell your story, and find the cool elements of it to share with the media, and see if they'll help tell your story, too.
Media outlet selection
Up until this point, I've used the term "media" as though I was referring to a completely monolithic structure. The reality is that there is a wide range of media outlets, and choosing the right folks to ask for the right things is part of a successful media engagement strategy for your school or district.
You need to know your event or story, be able to verbalize what might make it newsworthy, and then ask an outlet that defines newsworthy in the same way. It isn't the same in newsrooms across the country, your state, your city, or even your small rural area.
Painting with broad strokes, here are a few different kinds of media outlets to think about:
TV News
TV stations are great to get but also the least likely to be on board. Also, they're the most likely to bail at the last minute. There is a great deal of competition among them, and they generally still believe that "if it bleeds, it leads." Pitch them, but don't take it personally if they don't come out—even if they seem more than willing to air a harsh story about your district. If they have dedicated education beat coverage, go for that reporter who covers other things about your school or district. If not (or in addition), the news/assignment editor position is a key one to get on board with your story.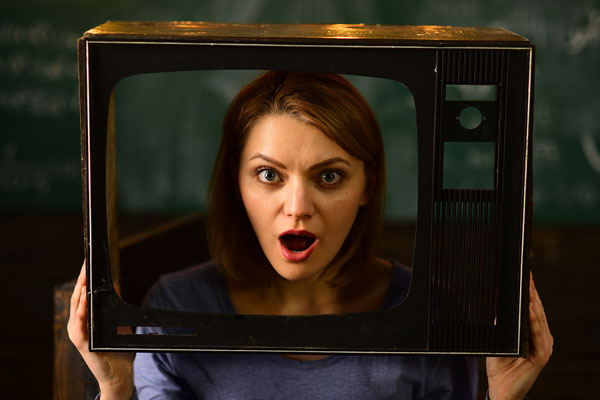 Metro/Regional Newspapers
A mixed bag, usually. Even a mid-sized city paper likely has just one reporter on the education beat, and that person is probably covering more than one district. Your primary target is that reporter as well as the editor they report to. For very visual events, a photojournalist might be a good course as well.
Alternative weeklies/Community magazines or monthlies
An even more mixed bag. This is the broadest of these categories, so don't take anything here as written in stone. This is a wide range of publications—sometimes they are very interested in education stories, and sometimes they only want things that tie-in nationally. I'd say that they belong in your "to ask" list, but they shouldn't be the place you start. Aim for anyone you see covering your stuff—the editor and the news desk, generally.
Community Newspapers
This might be the best place to start. Usually, there is a dedicated education reporter. Just don't forget that the same reporter probably covers three other beats, too. These are often wide open for submitted stories as well, which can be your easiest path to positive coverage.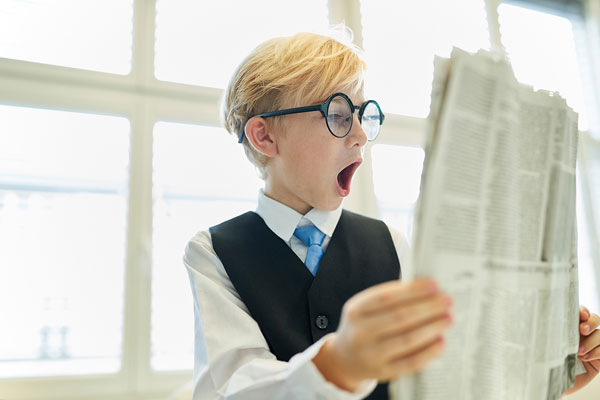 Online news sources
These can be great! Find the hyperlocal news blog covering your neighborhood, and keep them up to date on what's happening in your school. Submitted stories might work here as well. Sure, their reach might not be huge, but it's right where you want it. They are often looking for the kind of coverage and content you can provide, so it's a win-win—and we like wins.
News radio
I've never particularly targeted news radio myself, unless directed to do so. Maybe have their news desk email on your larger press email list, but beyond that, I wouldn't really focus on it unless there is some particular outlet/show in your community that has a lot of weight and is connected to education.
What to send
I just referenced the press email list. It's an important tool in the toolbox and probably the most efficient. But it's not necessarily the most effective. Nevertheless, it's a great place to start.
Create a list of the relevant news outlets for your school or district. Target the positions and the people we discussed in the Who section. When you send them an email, ALWAYS drop the list into the BCC field; they don't need to know who else is getting this.
Word of caution: Possibly the worst thing you can do is take the flyer you sent to your families to promote the event and just forward on to the press list with no description or attempt to flesh it out. There are inherent problems with this:
It's designed to tell families what they need to know—times, sign-in/sign-out, etc. In other words, a bunch of information that your media contact doesn't need but now has to sort through to find the relevant stuff to make a decision about your event.
It also probably doesn't have a bunch of stuff they need—the address, phone number—even the name of your school might not be on it.
Feel free to add the family flyer as an attachment, but you need to do more. You need to use the concept of differentiation. Just like you connect with students in different ways in the classroom, your audiences (families, press, staff, students) have different needs as well. In this case, you must give the media a nice, clean, and re-focused description of the event or story and its key details—and not much else. When you explain the event to students, you might focus on fun. With families, you may highlight logistics. With the media, you want to focus on the news peg and how the story or event fits into your school's broader efforts. If you start by doing some of their work for them by framing the story, they're more likely to do the rest.
There are three different types of formats you may use to convey this information:
A media alert is a brief statement of a particular event you hope for them to attend. The Fall Carnival will only happen at one particular time, so if they are going to cover it, they have to show up there and then. Your alert will tell them the when and where, and why it is important.
A media release is a longer piece intended to inform the media about a topic. It's usually written like a story but a pretty boring story. It's usually a bit fact-laden and quote-heavy, as the writer is trying to hand off lots of details in the hopes that it will help the reporter write a story based on the topic.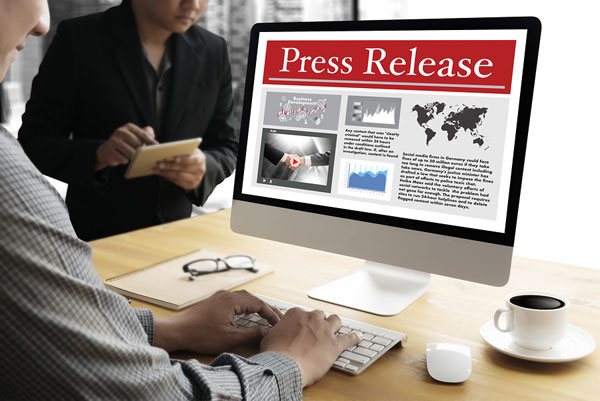 A submitted story is a done and ready-to-run piece (including images) that is sent to the outlet for use as-is. Assume that there will be some edits, and don't fight for personalized credit for whoever took that picture or wrote this up. The bottom line is it's more like marketing than a creative work product, so be happy to achieve the goal of getting it in print, even if you don't have a byline.
When promoting an event, use an alert. When something has already happened or there is a personality or program story you hope to have covered, use a release or submitted approach. Just know that submitted tactic is really only going to get into the paper as-is with a smaller news organization.
Instead of simply sending an email blast to all, take the time to add a personal message to a specific reporter or news decision-maker in your email, and then drop the rest of the ask below that. In the Who section, we thought about specific reporters and positions that might be a good fit. Start with them.
Media reach-outs are important, but they are more successful when they are an integrated part of your larger communications plan for an event or campaign. For example, if it's something you think the media should cover, it probably deserves a page on your school website—in school news or programs or events. If the event was covered by media last year, include a link to the story on that page. The outlet will appreciate it, and others will give the event a little extra news peg instantly.
Of course, you should also be pushing out the link to that webpage on your social media accounts, getting some buzz in your school community and beyond. Seeing some engagement around the event or issue will also encourage media interest as well.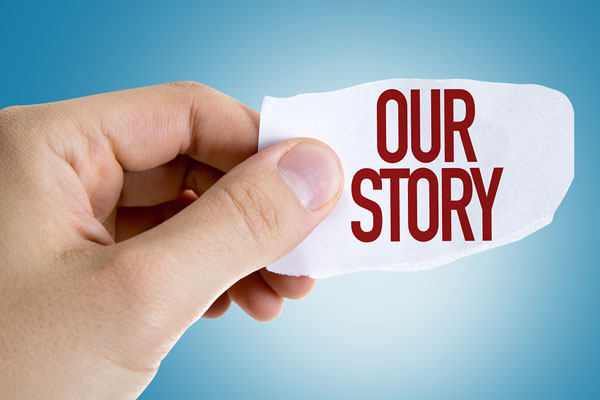 As far as the timing, a good communications plan will dictate when and how to use each element. Families need to know early if it will require something extra of them, like showing up in the evening or baking cookies. The media will need to know early, but not too early; a contact about a week or so out can help you get on the calendar, but you'll also need to follow up 24–48 hours before an event. Also, know that sometimes you hear nothing, and then they show up.
If you have concerns or questions or want to follow up, don't be afraid to just pick up the phone and call the news desk. The gatekeeper there can help steer you to the right people as well as help push your request along.
Will these steps guarantee that you lead the six o-clock news? Of course not. But adding some intentionality to how you approach the media will help you make inroads. Over time, you'll start to see an improvement in media relations, and that is very good news for your school.
Check out Part 2 of managing the media!
Greg Dorazio is a communications strategist with 15 years of experience as a reporter, editor-in-chief, and a school PR pro for both a rural and urban district. Now a communications consultant, he improves strategic storytelling through web, social media, design, and more for his clients in associations, public health, education, and small business.
Greg Dorazio, School Communications Strategist