Just like that, we were Locked down. It was March 2020, and businesses and households across the United States shuttered and hunkered down courtesy of COVID-19. Teachers left the classrooms they had poured their hearts and souls (and probably their own money) into. Without access to classroom teaching tools and real-time feedback from students, teachers faced the daunting task of expanding the classroom into an online learning format. Remarkably, they accomplished this while juggling working from home with full-time parenting tasks, barking dogs, and sharing bandwidth with other family members. 
Could it get any more complicated? Yes! Suddenly, the parents of these children-without-classrooms found themselves thrown into the roles of I.T. director, classroom monitor, lunch lady, school nurse, counselor, and unpaid tutor of every subject area. Many managed their professional lives while trying to stand in as their child's teacher—a teacher who knew a whole lot more about the curriculum and subject matter than they did. Parents set up learning stations, rationed computer time so everyone in the household could get work and lessons done, created order out of chaos, and hunted down myriad links and passwords so their kids could access lessons. Phew! No wonder we're ready to kick 2020 to the curb and move on to next year!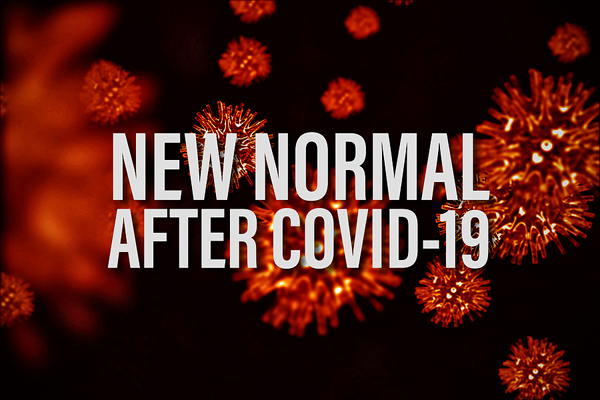 You've heard it a million times now—this is the "new normal." We're getting used to the idea that education looks different today than just a year ago. While many schools are functioning at a fairly normal level, others remain empty. More than ever before, parents are choosing to homeschool or have their children enrolled in a remote learning program—some for now, some permanently. Regardless of preference, it's safe to say that online education is here to stay.
Like a roller coaster, the learning curve was fast and steep. In eight really long short months, we all got a crash course on what works and what doesn't in an online classroom setting. I don't want to belabor the obvious; we figured out quickly that to achieve success, students need routine and a place of their own. Overall, teachers and parents did a fabulous job of adapting to meet the needs of their students and children. There are, however, a few areas that may benefit from deeper instruction. So let's get down to business and talk about how teachers and parents can guide their children toward effective virtual learning.
Video
You've seen the magic created by exceptionally skilled teachers who can walk the walk and talk the talk while standing in front of 30 faces staring at (or avoiding) them. Like my mom, who had eyes in the back of her head, these teachers see everything in the room while delivering an engaging history lesson, teaching a complicated equation, or settling student conflicts. These teachers love their job, and they are great at it. Interesting-to-listen-to, all-knowing teacher is a tough role for parents to play, and let's be honest, most have no desire to fill this role.
So how do we simulate classroom learning in a remote format? Without a doubt, video is the next best thing. Incorporating movement through the use of videos and graphic images is essential for holding the attention of today's kids. They're experts at tuning out all distractions to focus completely on a screen. Whether it's something you found on YouTube or a video you created, use it to enhance your teaching. Incorporating video also allows students to work at their own pace and thoroughly digest the content. Students won't miss a thing if they get up to use the restroom (yay for the pause button!), and they can watch it as many times as they need to.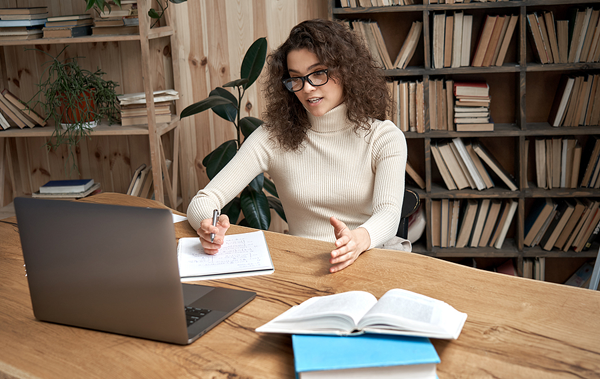 It Doesn't Have to Be Professional Quality
Don't worry about making your videos look like you hired a professional. Most smartphones do a fine job. Use a tripod to keep the camera still and avoid giving your students motion sickness, but if you don't have one, there are plenty of workarounds. A quick Google search will return ideas you can use to make a homemade camera stand. Here's one video with some good ideas you can pull off for free. Once you start down the creative rabbit hole, your right-brain might fire off all sorts of ideas that work even better in your circumstance. For some more great ideas on video creation, check out School Webmaster's blog article about how to create great videos without breaking the bank.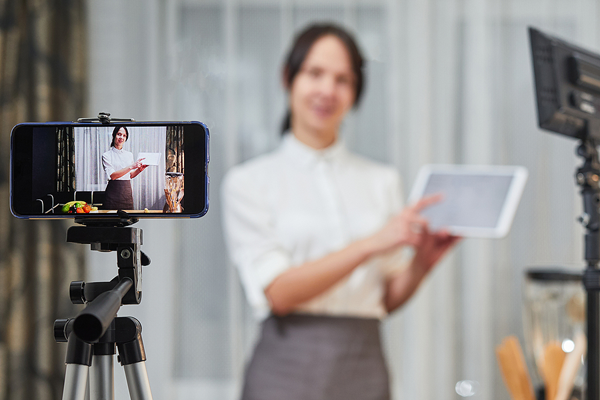 Thankfully, and also courtesy of Coronavirus, we're trending away from the expectation that we have to look our best for the camera. I know I appreciate it when others don't look like models in every picture or online work meeting because it gives me permission to relax and look like I normally do. If there's one positive of this whole pandemic ordeal, it's that we can finally be comfortable with being and looking like ourselves.
Try Picture-in-Picture
Picture-in-picture is a great way to incorporate slideshows and videos into your lessons while still being visually present as the teacher; you might even start to feel like you're actually in the classroom with your students! Picture-in-picture for smartphones was originally developed for Android users; however, you can follow this tutorial (with over a million views!) for an iPhone work-around.
Sharing
Be sure to post links to your videos on your school website and teacher pages. You should also share the links in emails, classroom chat windows, and anywhere else that is accessible to students or their families. Stop and think like a student when sharing your videos. Will you have your students click on a link to open the video directly from the hosting site (YouTube, Vimeo, Canvas, etc.)? Or will you go the extra mile and embed the video into your emails and presentations so all the viewer has to do is click the "play" button? Both are totally acceptable. Getting the sharing link and embed codes is easy in all video platforms, so don't be afraid to give it a try.
Hosting
Choosing the right hosting site is important for ensuring that all of your students have equal access to your videos. You'll need to select a hosting site that offers closed captioning, which is required for ADA compliance. Storing your videos on a hosting site also reduces load time for your students, reduces buffering (you know, the annoying spinning wheel), and keeps your school's website servers from becoming overburdened megabyte-hogging video files.
Need some guidance for choosing a hosting service? We've listed a few user-friendly options you can start using today.
All schools should create a YouTube channel. There is just no downside to it. Even if you have another method of hosting your videos, posting to YouTube helps boost your school's online presence so it is more prominent in online searches.
Vimeo offers a variety of plans and price points to choose from depending on your needs and usage. The Vimeo platform offers some cool features like allowing you to control who can access your videos and the ability to create different channels (e.g., one for each teacher or department). It also offers an editing tool you can use to elevate the production quality.
For a more robust platform, check out Wistia. If you plan on uploading more than three videos, the cost is $99 per month plus an additional $.25 once you exceed 10 uploads. Wistia offers statistics that you can utilize to see how your viewers interact and use the videos and tips for shooting quality video.
This is a free service provided for schools to upload and host videos. The entire site is dedicated to school-related content, so there is no need to worry that your young viewers will stumble upon unsavory content. If you used SchoolTube in the past and weren't impressed, try again. They have stepped up their game with a new and improved website and helpful features. We love their purpose and the entire concept, so please let us know what you experience if you use SchoolTube. Closed captioning is available on their platform, which you should add when you edit your video.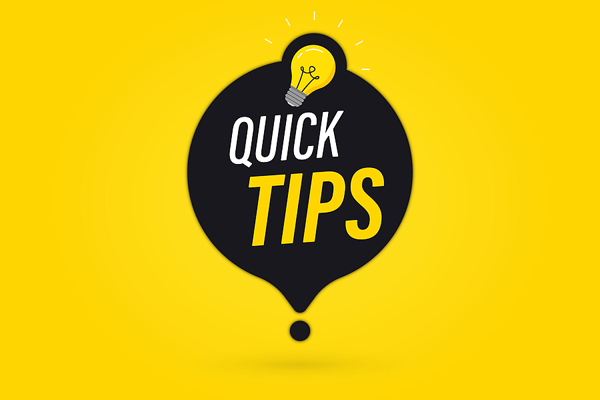 Communication—Help!
Imagine the constant flow of emails teachers find in their inbox throughout the day. Does it let up on weekends? Nope. In between planning and creating lessons (and videos), teachers are also answering questions during their "off" time—most likely the same question several times. Maybe the homework instructions weren't quite as clear as they were in the teacher's mind. Maybe it's something completely beyond their control, like a link that suddenly doesn't work or a web page that isn't available. The problem-creating scenarios are infinite.
From a parent's perspective, running into a hiccup can derail the day after they finally succeed in getting their child to do the homework. When students can't raise a hand to ask the teacher a question and get an immediate answer, there's frustration. Parents have done an amazing job picking up the slack, but sometimes they really do need the teacher's help. Yes, there's email, but the reality is that waiting patiently for an answer is nearly impossible for a young student.
Set Up Office Hours
Teachers should set aside a couple of hours a day where they are available to answer questions. Whether morning, afternoon, evening, or night, teachers know their audience best and should choose the time that works best for them and their students. Religiously stick with the hours so your students and their parents know they can count on getting in touch with you during that time. Making communication easy reduces frustration, misunderstandings, and meltdowns for all parties.
Set Up a Community Chat Box
Create a discussion forum where your students and their parents can ask questions and get answers from the classroom community in real time. You may save yourself from repeating the same information over and over, because what one parent doesn't know, it's likely another will. If you're not immediately available to answer a question, there's a good chance someone else in the group is. At School Webmasters, we use Google Hangouts; it's free and easy to use. When a team member posts a question, everyone in the Hangouts group receives a pop-up message on their computer and (if enabled) their phone. Regardless of the time of day (or night), there is almost always someone available to provide the answer right away. The group manager monitors the group to ensure correct answers and respectful discussion. For a class team, the teacher, a room mother, trusted parent, or responsible student could monitor discussions. There are plenty of options for free, live-chat platforms. A quick Google search will help you choose the best platform for you and your community.
Conclusion
From the obvious to the obscure and from the big picture to the nitty-gritty, we're all learning a lot—and very quickly—about online teaching and learning. Most importantly, we now understand that incorporating videos into the virtual classroom enhances teaching and offers an excellent way to get and keep students' attention. No one needs more stress, and one of the most effective ways to create a calm, stress-free environment is to keep the lines of communication open and flowing with timely information. Develop a method for your community (classroom) members to ask and answer questions and find the information they need when they want it. Because no teacher should feel the burden of being in demand 24/7.
Contact Us
For more helpful tips on how to improve your school communication efforts, including managing your website and social media, increasing enrollment and community support, and strengthening your school's brand and reputation, please visit our website and subscribe to our blog.
Judy Bittner, Project Management Director