As administrators, teachers, and staff, it's important to work together efficiently towards the same goal. Tools such as Google Docs offer convenient collaboration options. There is a good chance your school is already using Google Docs or a similar tool for collaboration. We aren't going to get into the actual accessibility of the specific tools you use. We'll leave that up to your school's accessibility compliance team. Instead, let's talk about the end product. After all, that's what you share with your school family, right?
Since you are a school and know you need to comply with the Americans with Disabilities Act, how do you share your finished product in a way that is fully accessible? Your goal is to provide a document that looks the same to everyone, regardless of ability. The best option for providing accessible documents that maintain formatting and work on any operating system is a Portable Document Format, commonly known as a PDF. Lucky for you, your tool of choice easily converts your documents directly to a PDF. Sounds too easy, right? That all depends on the accessibility steps you take while creating your document and if you actually convert it correctly.
Test the PDF created from a Google Doc to confirm accessibility
Many of our schools use Google Docs for collaboration, so we will use this as an example. Let's say you create your school newsletter as a Google Doc. After you've done everything to make your Google Doc accessible, you download it as a PDF. You run accessibility tests to ensure your newsletter is accessible. How do you test a PDF for accessibility? Use one or more of these options:
My PDF accessibility test failed. Now what?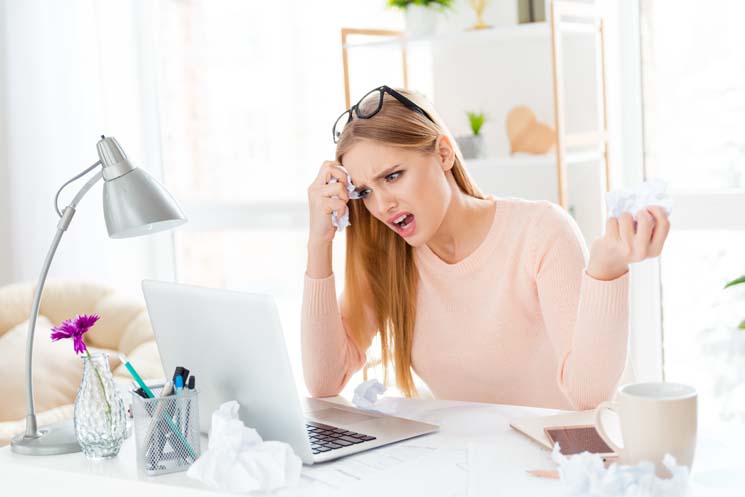 If you downloaded a Google Doc directly to a PDF and tested it, you are now wondering what happened to all of the accessibility steps you took such as using heading styles, adding alternative text to images, and creating clean, easy-to-read tables for your school events. Don't worry, you're not going crazy. The tagging structure of an accessible PDF is not created when you download the Google Doc directly as a PDF.
Here is the important step many people leave out. For the document to remain accessible, first export the Google Doc to an MS Word document. Then convert the Word document into a PDF. (If you use MS Word online and avoid using tables for layout purposes, you may be able to skip this step and convert it directly to a PDF.)
Depending on the layout you used in your Google Doc, you many need to make some slight adjustments in Word before converting it to a PDF. For example,
add alternative text to images;
add metadata such as a title; and
confirm headings are labeled and are not just paragraph text, styled to look like a heading.
These are just a couple of the most common examples of things that fail with the quickest fixes.
Test again
You will want to run the accessibility checker in Word. Clearing errors in Word will simplify the steps you'll need to take with your PDF. Once you've done all you can to ensure your original document is accessible, convert it and test the new PDF. If needed, the PDF accessibility checker mentioned above has a screen reader preview option. Not only does this option show how the document will be read to someone using a screen reader, but it's also beneficial to help troubleshoot structure issues—especially with tables.
After you confirm your school document is accessible, you are ready to post it. If we manage your school's website, simply upload your document through our customer service portal. We will post it accessibly for you right away. If you manage your own website, be sure to create a descriptive link to the document so both your website and your document remain accessible to everyone.
Is there an easier way to ensure accessible documents?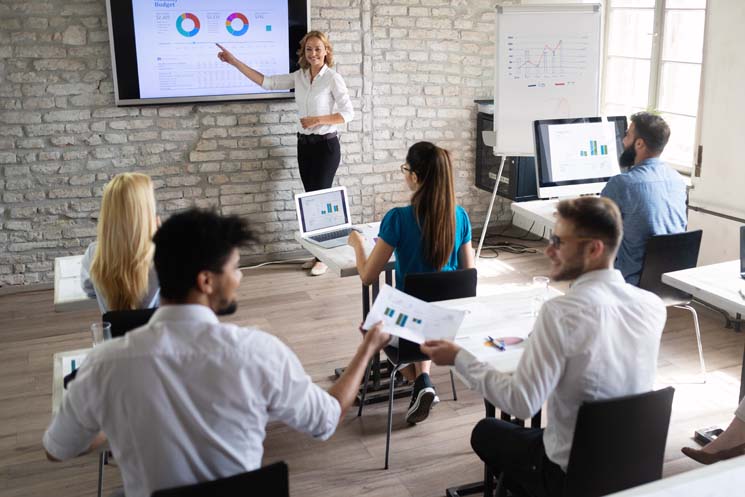 Always remember that knowledge is power. The easiest way for your school to create accessible documents is to learn the accessibility standards and embrace them. Understanding why certain techniques are necessary and knowing how to implement them will make creating accessible documents second nature. The sooner you and your staff learn to think accessibly, the faster you will create accessible documents without second-guessing and wasting time with remediation.
Of course, if your school needs training, we can help! We tailor our document accessibility training to fit your needs, including low-cost webinars, in-person training for small teams, and ongoing consulting. Request accessibility training information to find the best solution for your school staff.
My school doesn't have time to remediate all our documents.
If your school staff is too busy teaching and doing what they were hired to do, we are the document accessibility experts you've been looking for. Take advantage of our painless process to give you the accessibility you need and everyone deserves. Our fully-trained document accessibility team works around the clock to provide accessible documents for schools nationwide. Find out more about our remediation services, and let's get started making your school documents accessible right away so you can get and stay in compliance with federal guidelines.