The moment you are in an emergency situation is not the time to prepare for an emergency situation. Since you work in education, you know that a crisis can occur at any moment—and that the stakes are very, very high when it does. It's not a matter of "if" but of "when." That means that the time is now to prepare for emergency situations.
So, let's help you thrive in your next emergency situation. The bottom line is that you need to have the tools ready, the personnel prepped, and the relationships built. That way, when the chips are down, you'll be able to focus on the task at hand and add value every way possible. Think about it—if you need to take an action in 30 minutes or less, do you want to spend 10 minutes putting together generic language you could have already prepared? Or do you want to reflect on the specific impacts of the situation at hand and bake in more thought and strategy to your response? These tips will help you better utilize your precious time when it matters most.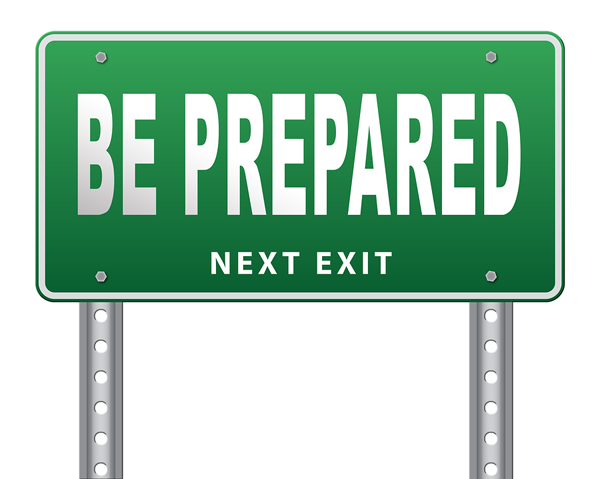 Prepare Messaging
The bulk of your emergency or crisis situations will be of a few different types. Unexpected school closure. Cautionary lockdown. Appalling staff member behavior. Disappointing student behavior. Don't wait for your next emergency to pull the file from the last time it happened. Make time, find time, and commit time to pre-writing a few statements to cover these most-likely situations.
Legal matters will always require a delicate hand and specific communications strategy that typically can't be pre-set. Always consult with your division's legal team to ensure that matters related to students, employees, and other sensitive topics are handled appropriately.
There's no way to have a perfectly pre-written statement. The goal here is just to help reduce the need for some timely labor in some instances. So, choose three to five situations, and edit a previously-used letter into a template. Ensure that you've checked it for adherence to the emergency plan your school or district has in place.
Then get the template statement pre-approved from higher-ups. Consider placing the agreed-upon language on letterhead or into whatever nearly-done stage is right for your process. You can even highlight in red any places where you'll need to add in facts later.
When you reflect on this messaging, make sure to focus on the core elements: Facts, Actions Taken, Next Steps. Primarily, your communication home needs to give information. Of course, values are important. We all know that "student safety is of paramount importance." You do need to establish and convey your values in many of your statements. But the key information to convey is what has happened, your immediate response actions, and your plan moving forward.
For example, let's say you need to dismiss early due to a water main break. Your statement needs to include: The most general information about the situation.
"Due to a water main break," is probably enough. Student status, location, and security measures in response
"Teaching and learning is continuing in classrooms at this time." Details on pickup time, logistics, and process
"We will dismiss all students at 1:00 p.m. today," adding in any needed specifics.
In this example, remember that you communicate on behalf of the schools—not the public utility department. Your messaging should not specify any details about the water main break itself. Let the municipal PR team communicate about the cause, restoration time, or other issues. Your focus is solely on the impact to the students and the school day.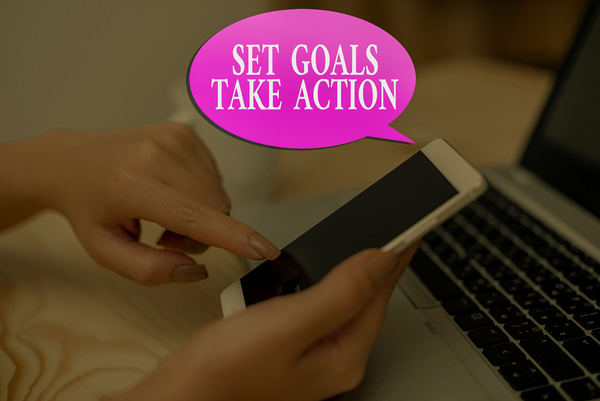 Pre-Educate Families About Emergency Communications
It is important to clearly inform families how communication will happen—and then to stick to it. Let parents know the specific methods of communication you'll use to notify them of school closures, security issues, etc.
An area of your school website should be dedicated to listing this information. This should be a fairly exhaustive listing of timelines for decisions, local/regional broadcast partners for sharing information, mass notification tools, website and social media assets you use, and more.
Also, include links for families to update their contact information. And invite them to follow you on social media where they can regularly receive up-to-date information. Occasionally promoting where site visitors can find the information with an eye-catching image on your school website home page is a great way to keep it out there. You could also recreate the key elements in a flyer to send home, and you could use your mass notification system at some appropriate time to direct families to the web page as well.
Ideally, this information will be consistent across all schools in your district. It should be posted on the school division website, and each individual school website should link directly to it. Consistency is critical.
Once you have that plan set out, you need to follow it. Adhering to the plan breeds confidence. From a more practical perspective, sending messages also builds behaviors and habits that result in higher connection rates.
Optimize Your Mass Notification System
Your well-crafted message needs to get through to your families. The setup of the notification system your school uses is the key to making that happen.
Most school districts have a notification system with a proprietary system. It's important that you or someone on your team is an expert in how to use it effectively—or as close as you can get. There is more to it than just picking up a phone, selecting "Call Everybody," and sending out messages.
We will get into more details about these system tips in a future post, but here are the key things to remember:
Work with your IT and registration teams to ensure the data is correctly entered into the student information system and that it flows correctly into the notification system.
Create groups (grade levels, activity participants, buses, etc.) to help the message meet your precise needs.
Make sure district-based and school-based users have the right permissions to communicate with the correct families.
Why are these important? When a crisis comes along, you will be able to confidently get your message out to families and be sure the right people receive it. You'll also be empowered to properly sequence your communications to stakeholder groups. For example, you may want to update your staff members at a particular location before communicating broadly to the community. If your principal has the right permissions and everyone is coordinating together, that's an easy job, which demonstrates some sophistication on the PR side of your communications.
Know Your Team and Roles
In difficult moments, you won't want to have in-fighting, confusion, or duplicated efforts. Make sure you have a clear point-person for each key responsibility. For example, if you have building issues, your facilities lead can't make decisions, take action, and handle stakeholder communication. Be sure your point person can clearly evaluate and report the key information. That person may also be responsible for evaluating the statements to be released, or another person may have that responsibility, and another should have the task of the actual communications.
It's also important to make sure that school-based staff members know what their communications roles are in an emergency. For example, the decision to delay the opening of school by two hours may affect when (or if) that bus is taking the fourth-graders to the museum for the field trip in the afternoon. Once the division-wide decision has been made and communicated, it is appropriate for the school-based leadership to push out a responsive operations update to its families. As always, to prevent over-communication, aim for precise messaging. In that example, a best practice would be for the school-based administrator to send that field trip update message only to the fourth-grade families.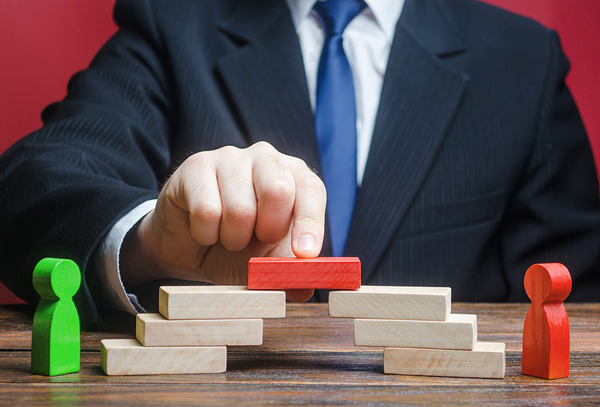 Build Relationships with External Partners
You already know who you'll be working with in an emergency. Local law enforcement. Fire and rescue. City Hall. A small-town mayor. Utility companies. Highway department. And others. Be intentional about connecting with them.
Are you in a region that sees snow disruptions? Host a luncheon for some of the involved agencies in the late fall/early winter. Does your community have a new director of public works? Give the department some tickets to a high school game and spend some time with them in the stands—or better yet, on the sidelines. That rapport will make it much easier to work through the crises you'll share.
This isn't for nothing. When emergencies sneak up and multiple agencies must work together, it means a bunch of people need to align with each other and work together. By definition, it's already a tense situation, and there are a range of different priorities. You don't need minor issues like a curt comment or bad first impression to create more separation and head-butting. Getting to know others ahead of time will help you avoid those issues and give you a head start on being in synch when it matters most.
While you can never be fully prepared for an emergency communications situation, you can put time and energy into preparing your tools, preparing your people, and building relationships. Having this jump start can give you just a bit more breathing room in a crisis, which results in better outcomes for students, staff, families, and your community.
Need some help?
Need help with school communications or your school website? Need help with school social media? Get affordable staff to manage it for you with our Social4Schools services.
Greg Dorazio, School Communications Strategist