Where is the first place someone will look for information about your school? There is a good chance they will pick up their phone and not call, but head straight to your website to find what they need. This means it's your job (unless you are one of our clients, in which case, it is our job), to ensure your website has everything everyone needs at all times and that the information is available to all viewers, regardless of whether or not they have disabilities. Whether the information is directly on your website or linked to as a PDF or another website, accessibility is mandatory. Accessibility is the law and more importantly, the right thing to do.
While visiting a friend, I saw her daughter, Jenny, attempt to access her school's website to find what she needed. Unfortunately, the result was not very favorable and honestly, it was a little hard to watch. Jenny is a smart and independent student who does not see herself as someone with a disability. Of course, that is, until someone makes her feel that way.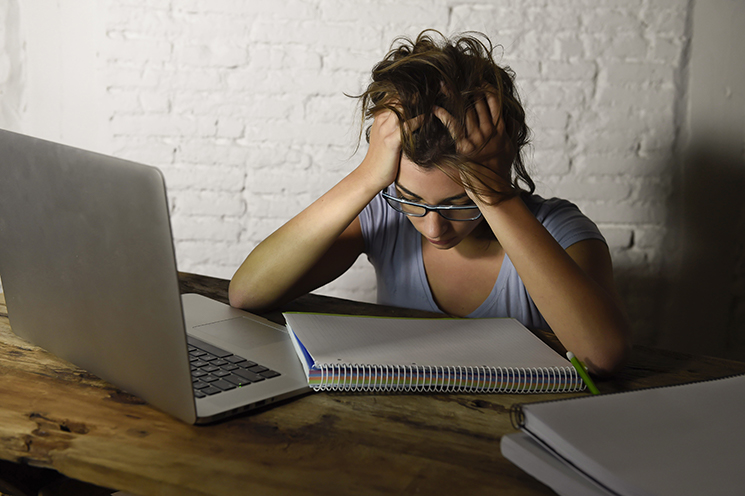 Jenny is a seventh-grade student struggling with a science assignment. As we would expect most seventh graders to do, Jenny went to her school's website to access the instructions her teacher provided in a PDF document. After receiving assistance from her mom to find the document (we do not manage her school's website, which is not set up in an organized fashion), she opened the document only to realize that it was not very helpful at all.
Jenny suffers from a visual impairment called coloboma. With this condition, there is a cleft or gap in some part of the eye. In Jenny's case, the gap is in her retina, and as a result, it's as if she is viewing the world through a pinhole. Jenny often uses a screen reader to help her navigate the web. Unfortunately, however, the PDF document she needed to read was not created accessibly, and Jenny couldn't find the information on her own.
This is just one of many examples of an accessibility compliance failure. Jenny needed the information to complete her assignment. If all of the other students in her class could access the information on their own, shouldn't she have been able to as well? Don't let this happen to your students. Be sure your teachers and staff are trained on how to create accessible documents.
More Training?
Now you are probably wondering how you are going to train them, when they will have time to complete the training, and what it will cost you to train them. Then, you will begin to think about all of the documents already on your website such as registration forms, bell schedules, newsletters, and every other document you thought you could just simply link to. So now you are wondering, "Can't someone do this for us?" We can answer all of those questions for you!
If you prefer to have your staff do their own training, we offer affordable document accessibility training that everyone in your district can access. Yes, you read that correctly. Everyone in your district can access the accessibility training for one low price. Since the training is provided online, your staff can complete it any time of the day or night. (Note: If you are a School Webmasters website management client, this service is already included for free.)
Simple Affordable Solution

If you realize your staff does not have the time to master document accessibility, we can handle it all for you. We offer document accessibility services that you can personalize to fit your needs. Whether you would like us to just remediate all of your current documents or manage your documents on an ongoing basis, we can take care of it all for you. Contact us today to find out how we can provide you the document accessibility services you need at an unbeatable price!