Get the best website and management for your school.
Keeping your school website up-to-date, compliant, and engaging is incredibly hard. School Webmasters brings you clear, fast, and thorough management, saving you 40+ hours a month. Simply send us your request, and we get it done. You're in good hands.
Make sure your school district websites are among the best school websites online.
Put us to work doing what we do best, like school website design and management, so your staff can stay focused on what they do best—educating tomorrow's leaders!
The School Webmasters Suite
About School Webmasters
Based out of Arizona, School Webmasters is a family-owned and operated company that offers vital school website management and strategic communications services to clients nationwide. Today, we serve over 500 schools and districts.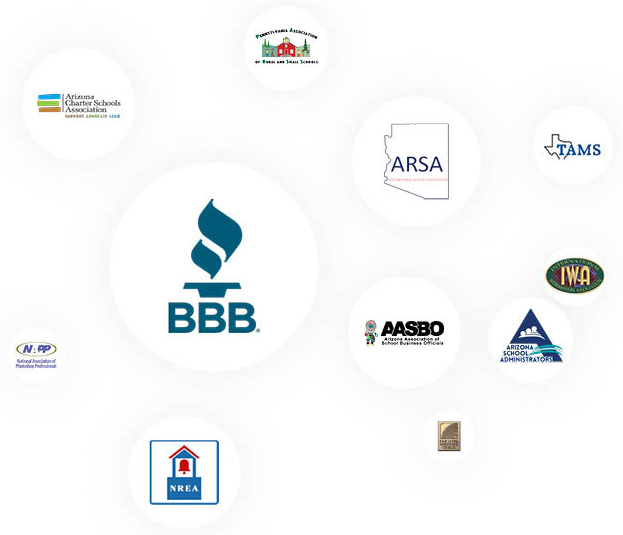 "Our new district site is so clean, professional, easy to navigate, and fully representative of our region."
Carla Potts, Communications Specialist
Mohawk Trail Regional School District
"You have delivered on your word of ensuring we would be completely happy with our new website. WELL DONE!"
Michael McGill, IT Director
Western-Reserve Local Schools
"School Webmasters helped us redesign our site, knowing what information prospective and current families expect to find."
Lynn Koresh, Technology Coordinator
Edgewood Campus School